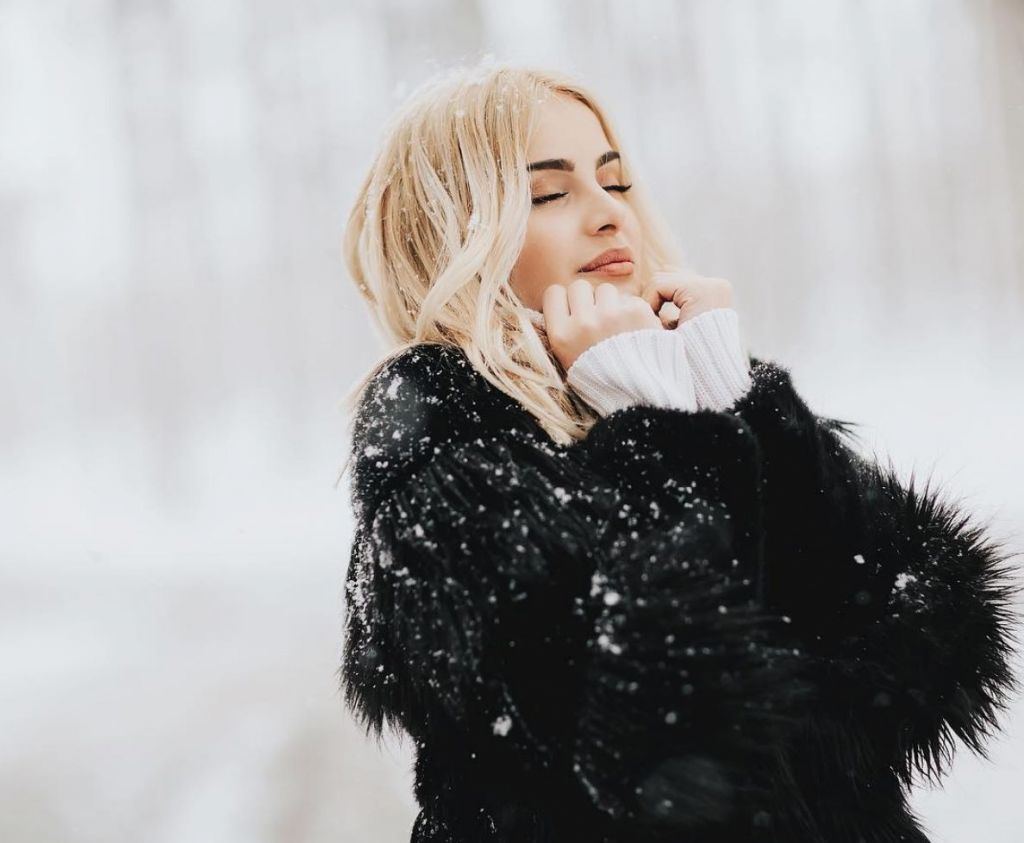 Even if the weather outside is frightful, your makeup doesn't have to be! Join us as we celebrate the winter season with glam holiday makeovers, skincare consultations, manicures, prizes and more.*
Plus, visit us in-store for an exclusive offer during our Winter Beauty Gala's. See your Beauty Advisor at your local London Drugs beauty department for more details, or view below for gala dates and times. We can't wait to see you!
*event activities vary by location.
ALBERTA
AIRDRIE, 587-775-0906
Winter Beauty Gala
Saturday, December 15, 12-4pm
CALGARY – Beddington Towne Centre, 403-275-1862
Snowflake & Sparkle Gala
Saturday, November 24, 11am – 3pm
12 Days of Cosmetics
December 13th to 24th, All day event
CALGARY – First Calgary SE, 403-257-6952
Holiday Glam Gala
Saturday, December 8, 12-4pm
CALGARY – Heritage Plaza, 403-253-1064
Winter Sparkles
Saturday, December 1, 12-5pm
CALGARY – London Place West, 403-240-0738
Party Perfect Gala
Saturday, November 24, 12-4pm
CALGARY – London Town Square, 403-291-0009
Holiday Party Looks
Saturday, December 8, 12-4pm
CALGARY – Mount Royal Village, 403-802-0934
Holiday Sparkle
Friday, December 7, 12-5pm
CALGARY – Sage Hill, 403-571-4987
Holiday Party Looks
Saturday, December 1, 11am – 3pm
EDMONTON – Jasper Gates, 780-484-0110
Holiday Sparkle Gala
Saturday, December 8, 10a – 3pm
EDMONTON – North Town Centre, 780-478-9916
Countdown to Christmas Gala
Saturday, December 15, 12-5pm
New Year's Eve Mini Glam Event
Saturday, December 29, 9am – 10pm
2019 Natural Skincare Event
Saturday, January 26, 12-5pm
EDMONTON – Oliver Square West, 780-488-3366
Winter Beauty Gala
Saturday, November 24, 11am – 5pm
EDMONTON – South Edmonton Common, 780-432-3589
Holiday Party Looks
Saturday, December 1, 1-5pm
EDMONTON – West Edmonton Mall, 780-444-1880
Epic Gala
Saturday, November 17, 2-6pm
GRAND PRAIRIE – Gateway Power Centre, 780-539-6832
Holiday Glam Extravaganza Gala!
Saturday, December 15, 2-5pm
LETHBRIDGE – Centre Village Mall, 403-320-7784
Winter Beauty
Saturday, December 1, 12-5pm
MEDICINE HAT – Centre Village Mall, 403-320-7784
Silver Bells Beauty Gala
Saturday, December 1, 2-6pm
RED DEER – 50th Avenue, 403-347-8143
Holiday Party Looks
Friday, November 30, 2-5pm
SHERWOOD PARK – Village Market, 780.467.2551
Enchanted Winter Gala
Saturday, December 8, 1-5pm
ST. ALBERT CENTRE, 780-458-8002
Winter Beauty Gala
Saturday, December 1, 12-6pm
BRITISH COLUMBIA
ABBOTSFORD – High Street Mall, 604-856-3796
Get Your Glam On!
Friday, December 7, 5-8p
ABBOTSFORD – West Oaks Mall, 604-853-9375
All That Glitters
Wednesday, November 28, 6-9pm
Be Merry, Be Bright
Thursday, December 20, 3:30-7pm
BURNABY – Brentwood Town Centre, 604.570.0253
Biotherm Skin Consultations
Friday, November 23, 12-5p
Vichy Skin Consultations
Saturday, November 24, 12-6p
Derma Con Vichy
Friday, November 30, 2-7p
Derma Con La Roche-Posay
Saturday, December 1, 12-6p
Biotherm Skin Consultations
December 7 & 8, 12-5p
Vichy Skin Consultations
Saturday, December 15, 12-6p
CHILLIWACK – Cottonwood Mall, 604-858-9347
Ladies Gala
Saturday, November 17, 12-5pm
COQUITLAM CENTRE, 604-464-2538
Have Your Best Skin Now
Friday, November 30, 1:30-6pm
COURTENAY, 250-703-2394
Holiday Sparkle
Saturday, December 15, 1-4pm
DELTA – Trenant Park Mall, 604-946.2963
Christmas Glam
Saturday, December 1, 12-5pm
DUNCAN VILLAGE, 250-701-6226
Whimsical Winter
Saturday, November 17, 1-5pm
GIBSONS, 604-886-5782
Holiday Glitz n' Glam
Saturday, November 17, 12-5pm
LANGLEY – 604-539-2394
Clarins Makeovers & Vichy Skin Consultations
Friday, November 30, 2-7p
Vichy & Biotherm Skin Consultations
Saturday, December 1, 12-5p
NANAIMO – North Town Centre, 250-760-2035
Surprise Party 12th Annual Gala
Saturday, November 24, 10am-3pm
NANAIMO – Port Place Shopping Centre, 250-753-5566
Winter Glam Gala
Saturday, December 1, 12-5pm
RICHMOND – Ironwood Plaza, 604-448-0764
Glow with Skincare for Your Skin's Needs
Saturday, December 8, 12-5pm
MISSION – 604-820-8417
All Dolled Up
Saturday, November 24, 1-7p
PENTICTON, 250-487-3342
Party Perfect Gala
Saturday, November 24, 12:30-4:30pm
SURREY – Cloverdale, 604-575-5885
Holiday Party Looks
Friday, December 14, 11am – 5pm
SURREY – Guildford Town Centre, 604-588-8172
Holiday Glam & Glitz
Saturday, December 1, 12-5pm
VANCOUVER – 41st & Victoria, 604-322-6097
12 Days of Beauty
December 12th to 23rd
VANCOUVER – Broadway & Vine, 604-742-6005
Winter Beauty Event
Saturday, December 1, 12-5pm
VANCOUVER – Hastings & Abbott, 604-622-7036
Holiday Party Looks
Friday, December 14, 12-5p
VANCOUVER – Kerrisdale, 604-263-6591
Winter Beauty Gala
Saturday, December 8, 12-5pm
VANCOUVER – 5000 Kingsway Plaza, 604-435-8047
Winter Beauty Gala
Friday, December 7, 1-4pm
VANCOUVER – Wessex – Kingsway, 604-433-1653
Winter Beauty Gala
Saturday, November 24, 1-4pm
VERNON SQUARE, 250-549-2191
Silver Belles Winter Gala
Friday, November 30, 4-7pm
Lise Watier Neiges Makeover Event
Saturday, December 1, 11am – 4pm
MANITOBA
WINNIPEG – St. Vital Centre, 204-253-1949
Fragrance and Beauty Event on Candy Cane Lane
Saturday, December 1, 12-5pm