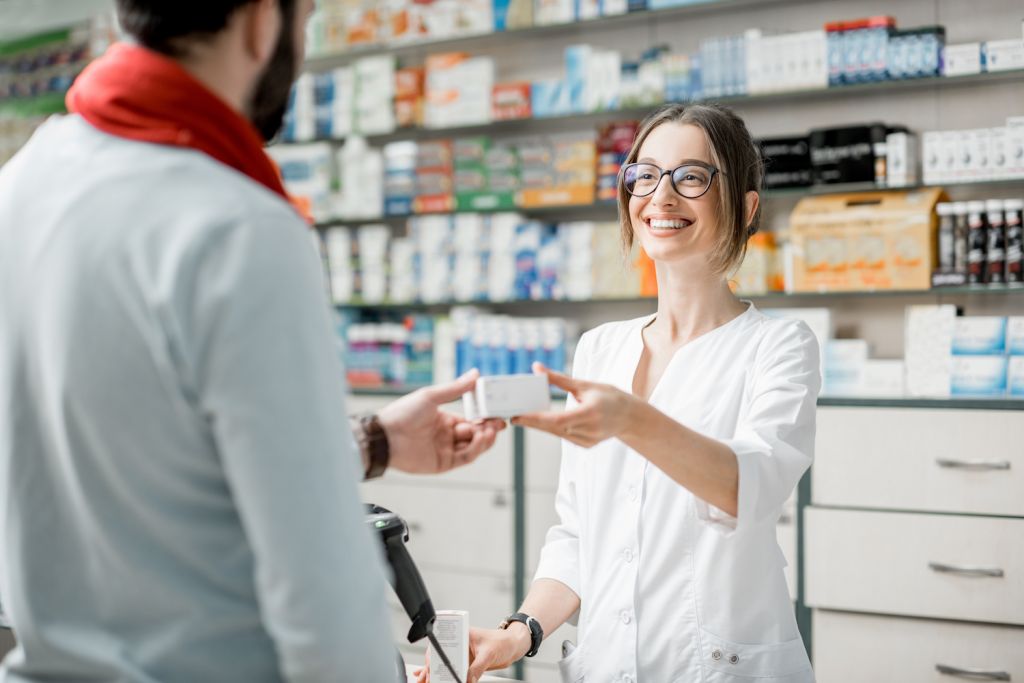 Everyone knows that your pharmacist is the expert in filling your prescriptions, but everyone may not know that they provide many other super helpful services as well. We're celebrating World Pharmacists Day by shining a light on all of the ways your friendly, neighbourhood London Drugs pharmacist can help you maintain and improve your health.
1. They can give you your jabs
Getting immunized isn't exactly fun, but pharmacists can take the sting out of it by making it easy and convenient. If you're planning a trip overseas, your pharmacist can help you prepare by reviewing your immunization history, letting you know which vaccines you'll need for your destination, administering them, and issuing you an International Certificate of Vaccination if you need it.
London Drugs' Certified Injection Pharmacists are also able to administer influenza vaccinations, as well as the Zostavax vaccine for Shingles.
If you would like to get a vaccination at a London Drugs pharmacy, just ask for more information at the pharmacy counter.
2. They give great advice
Although sometimes necessary, getting in to see a doctor can be time-consuming and complicated. If you're looking for quick advice about minor ailments or wellness, your pharmacist can be your first stop on the road to good health. You can meet with a London Drugs pharmacist one-on-one to get trusted health advice on anything from allergy relief, diabetes management, nutrition, cough and cold remedies, pain management, stomach health, and eye care. Here's the best part–no appointment necessary!
3. They help with the kids
Becoming a new parent can be scary, especially if you think something is wrong with your precious little bundle. If you have questions about your child's health, pharmacists are an accessible resource. They can recommend over-the-counter medications that are safe for your children and provide information on proper dosage to help you treat common baby health conditions such as diaper rash, eczema, cradle cap, constipation, pain and fever, rashes, teething and more. Pharmacists can also refer your child to a doctor or other health professional if they feel your little bundle of joy requires a closer look.
4. They can help you find out for sure
You can never be too careful with your health, and pharmacists make it easier to put your mind at ease. Health screenings are a great way to take control of your health, and London Drugs provides the following convenient screening services and clinics at most of our locations:
5. They care about the community
Pharmacists are not only healthcare professionals, they are caring members of the community that they serve.
For example, last year during the British Columbia wildfire crisis, they provided life-saving services in the affected communities. While London Drugs helped assemble essential supplies and support staff, London Drugs pharmacists assisted those affected by accessing medical histories and contacted insurance providers to ensure quick access to essential medications for people who had to evacuate their homes.
Do you have a great story about how your super-pharmacist saved the day? Share it with us in the comments or on Twitter! #ilovemypharmacist