April is Earth Month, and while many will celebrate by making the effort to recycle a little more, start to compost, or help clean a park, how about making some sustainable choices when it comes to your makeup routine too? Our Beauty Advisors have chosen the best eco-friendly beauty products and tools from London Drugs that will make you feel good about what you're putting on your face.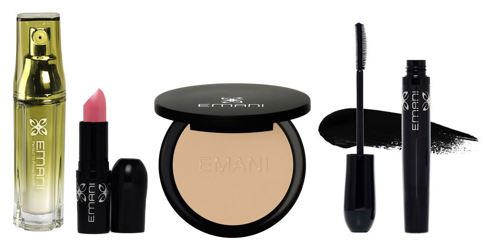 This eco-conscious line of beauty products is vegan, gluten-free, cruelty-free, and natural. A healthy choice for you and your skin, the formulas are 100% talc-free, paraben-free, and free of petrochemicals and other irritants. A must-try is Emani's 'Perfect 10' Primer Serum, which is packed with 10 different organic extracts to nourish, moisturize and soften the skin. An added bonus: the packaging is made of recycled and biodegradable paper!
You can eco-fy your makeup brushes too! Eco Tools' line of makeup brushes are earth-friendly from top to bottom. The handles are made from bamboo, a low impact material that is highly sustainable, and the metal ferrule is created from recycled aluminum. Eco Tools' synthetic brush bristles are also 100% cruelty free. Even their brush cases are sustainable, made from natural cotton and hemp, or reusable and biodegradable EVA plastic.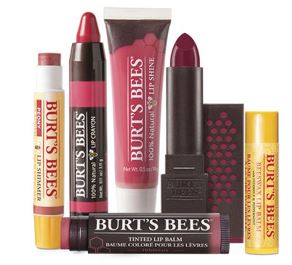 Burt's Bees has been a long-time favourite of lip balm lovers, but did you know their products are made from 97% natural ingredients? Plus the majority of their packaging is made from recycled content! They've also trimmed excess packaging by as much as 50% on some of their packaging. Burt's Bees has even committed themselves to a policy of sending zero waste to landfills at their plant – a big move to help lighten our carbon footprint. If you haven't given their brand new 100% natural lipsticks a try yet, Earth Month is the perfect time!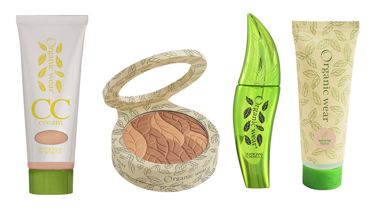 Physicians Formula Organic Wear
Physicians Formula has created an Organic Wear line, which promises 100% of the total ingredients are from natural origin. All of the products are also free of harsh chemicals, synthetic preservatives, parabens, GMO's and synthetic colours and fragrances. Each product boasts its own eco-friendly features, from 100% recyclable mascara brushes, to certified organic ingredients (like this bronzer). The Organic Wear line is also 100% cruelty-free!
Make the switch to these 'green' beauty options, and your skin (and our planet) will thank you!