We always thought acne would go away long before wrinkles started setting in, but maybe we were wrong. Adult acne is more common than you'd think – and according to our beauty advisors, it's manageable with the right products. Here's how to get those zits under control.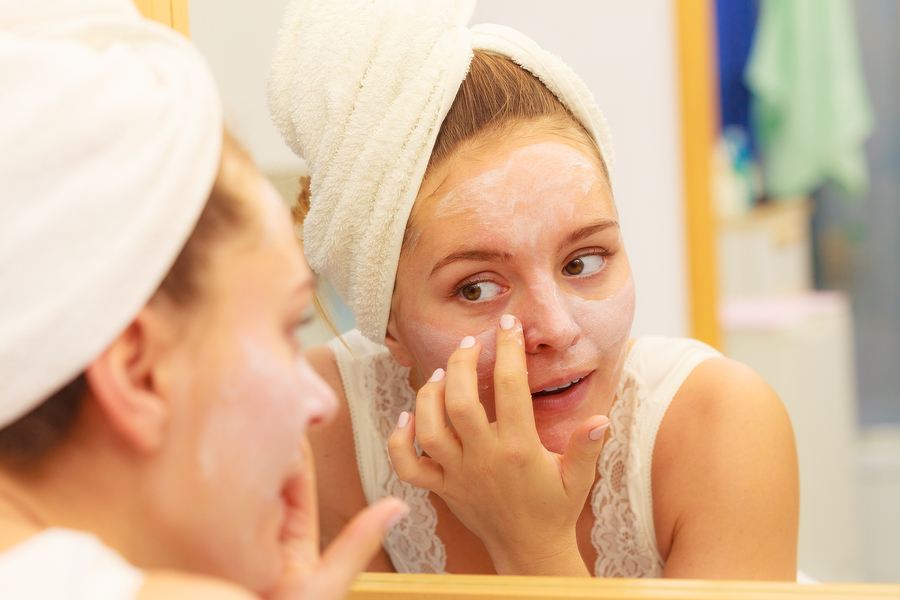 Q: We thought acne was for teenagers! What products and processes do you recommend for occasional pimples? What about more serious acne?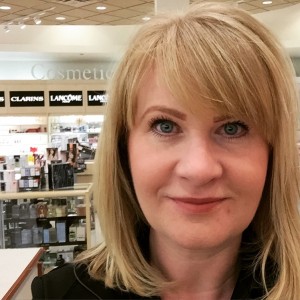 There are two ingredients that are key to managing acne. The first is salicylic acid. It's like liquid plumber – it gets into your pores and destroys bacteria and extra oil. The second is glycolic acid, and it's kind of like a little lint roller that removes buildup but won't clog your pores.
NeoStrata has all that covered with their Acne Clear Clarifying Solution, Acne Clear Clarifying Gel Cleanser, and Blemish Spot Gel, which are all dermatology-approved. Bioderma also has some options in their Sébium line. When discussing, I usually bring it back to those two ingredients.
With skin care, it's about routine. If you maintain a daily regime, morning and night, of cleanser, toner, and spot treatment, your skin will improve. You can also use an occasional mask at night, like the Normaderm Tri-Activ mask by Vichy.
If you do get a blemish, don't pick at it. Use a face cloth with warm water to try to open up it up, but don't use too much pressure and definitely don't force it.
People with acne are often prone to dark marks so it's important to exfoliate and use sunscreen all year around to prevent scarring. UV rays penetrate clouds and glass, and it's the worst in the winter because snow is spherical, so always use sunscreen. My preference is for La Roche-Posay and Vichy. One of the biggest rants about sunscreen is that it's sticky, but the Vichy Shaka ones are liquid, so put 5 or 6 drops overtop of your moisturizer (at least SPF 30) and you'll notice your makeup goes on nice and smooth – plus, you'll be protected from the UVA and UVB rays.
With London Drugs since 1990, Amanda feels fortunate to have turned a passion for aesthetics into a rewarding career. She takes pride in helping people feel beautiful and regard themselves positively.
* * *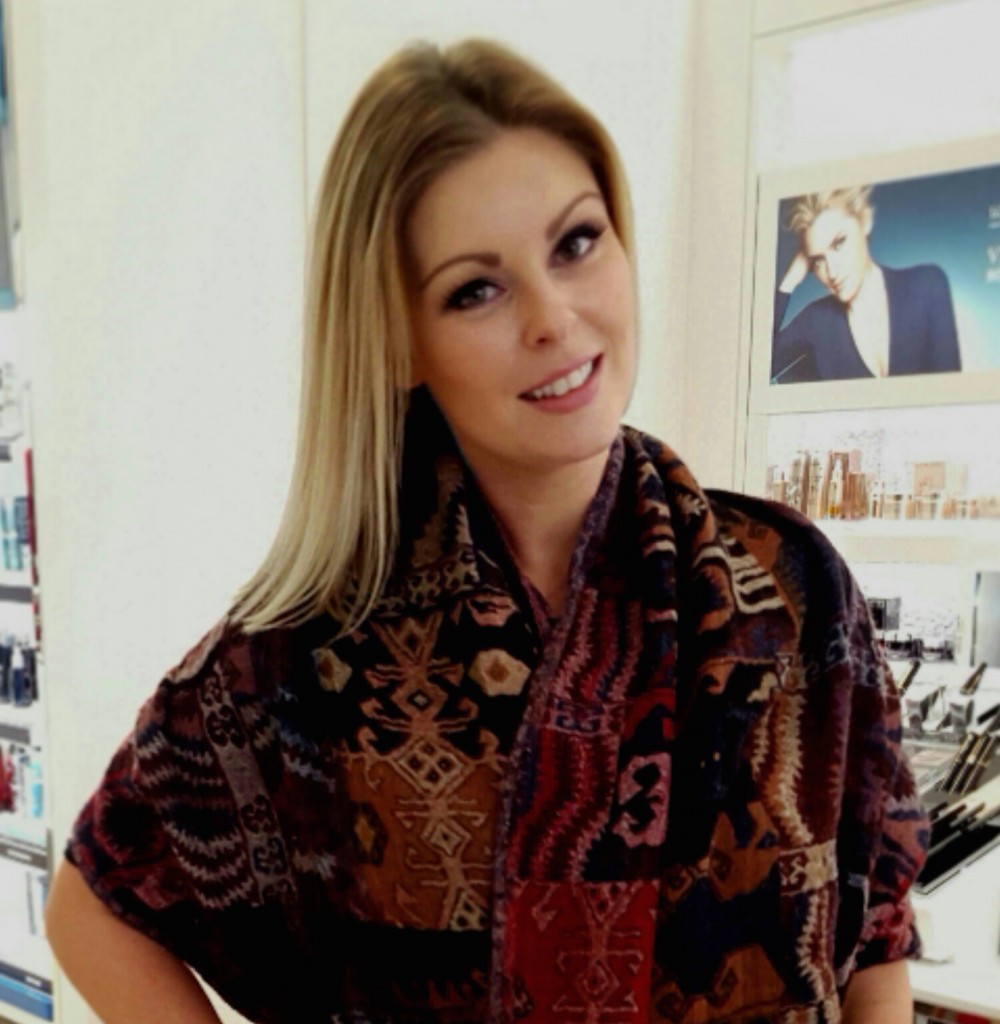 If you're dealing with serious acne (as a teen or an adult), I recommend the NeoStrata Acne Clear line. The Cleanser washes your skin and the Clarifying Solution exfoliates and unclogs pores, leaving your skin clear and acne-free. It's also non-irritating, so it will work for sensitive skin.
If you're managing occasional pimples, I swear by the Biotherm Pure.Fect 2-in-1 Pore Mask, either used as a weekly mask or as spot treatment. Other spot treatment options are Vichy Hyaluspot and La Roche-Posay Effaclar Duo Plus – the bandaid effect helps prevent bacteria buildup in the pore.
Hollis has an abiding passion for makeup and beauty. Her dad always teased her, saying that if she spent half the time on homework that she did on makeup, she'd be an A+ student. On graduation, Hollis enrolled in Blanche Macdonald's makeup artistry course, and joined London Drugs in 2011.
* * *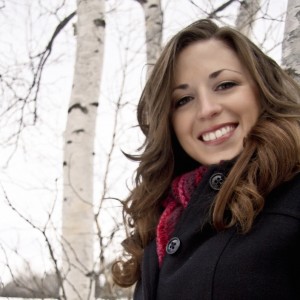 For the odd pimple, I recommend Vichy Hi Louvre – it'll calm it down and help clear up the blemish quickly. However, if your acne is serious, I like Vichy's Normaderm line and Bioderma Sébium. Both give a calm and gentle wash that aids in the healing process of the pimples, which will help prevent dark spots and scarring.
Jennifer loves helping people feel good about themselves, and delights in the ever-changing nature of the beauty industry. Jennifer recently completed a makeup artist certification course with Evelyn Charles, and has been with London Drugs for over ten years.
* * *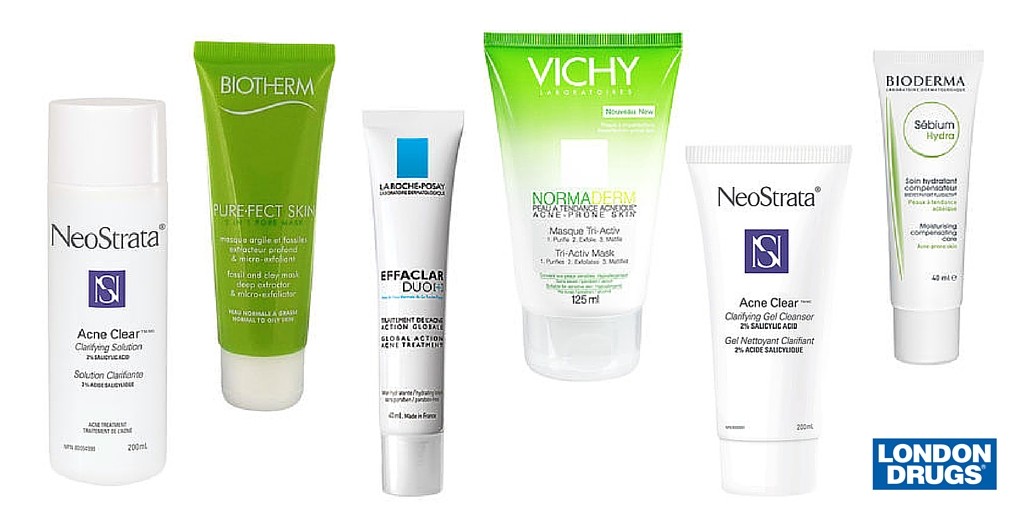 Want more from our #LDExperts on adult acne and other beauty concerns? Ask your own questions in the comments, below!