Greetings gamers and welcome to May! This month has nine new games for you to play, including the return of some classics, a reboot or two, some sequels, and some entirely new games! Let's take a closer look at what's in store.
Battleborn

A catastrophe has befallen the galaxy! All the habitable systems have been destroyed save one, Solus, the last star. All the races and people of the galaxy have fled there, including the bad guys, and now it's up to you, the Battleborn to stop them from destroying Solus too! Gearbox software, makers of the highly successful Borderlands series have developed Battleborn, an online first person shooter and far flung space fantasy. At release the game will feature 25 playable characters each with their own unique abilities and weapons, and their own unique skill tree to unlock.
Battleborn will be available on May 3rd on PlayStation 4, XBOX One, and Windows, and you can pre-order your copy today!
Uncharted 4: A Thief's End
Nathan Drake thought he was out. It's been years since his last adventure and he was settled into a normal life. Until his long lost brother, who everyone thought was dead, shows up looking for help to find Libertalia, the fabled Pirate City which according to legend holds an enormous fortune! Uncharted 4: A Thief's End is the fourth and final installment in Naughty Dog's classic franchise for PlayStation 4 and it's sure to be a must-have game. It will be available on May 10th and you can pre-order it right here.
Doom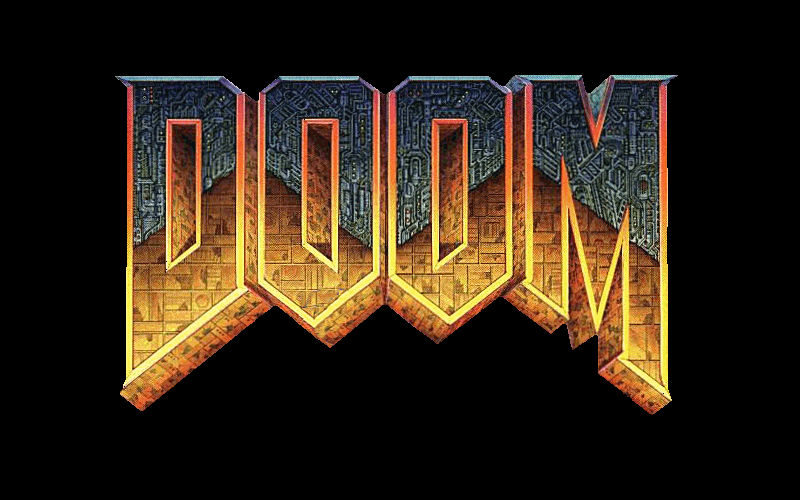 The classic is back. Doom is a reboot of the 1993 ground breaking first person shooter of the same name. Fight all your favourite bad guys like the Cyberdemon and the Mancubus using all your favourite classic weapons like the Super Shotgun and the BFG 9000. The updated combat system encourages pushing forward and finding health packs rather than finding cover and waiting for health to regenerate, just like classic Doom, and there is a new melee attack you can use to execute your enemies. Yes, this is Doom folks. Time to get excited. This one is out on May 13th on PlayStation 4, XBOX One, and Windows. Pre-order your copy at LondonDrugs.com
Homefront: The Revolution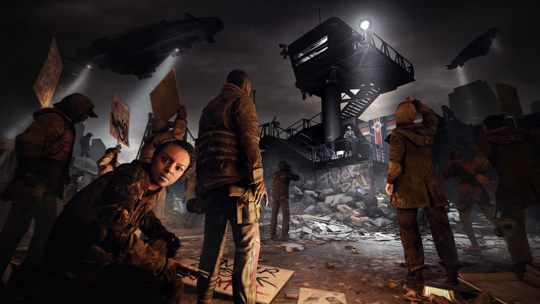 It has been four years since the GKR invaded the United States, and two years since the Battle of San Francisco. The GKR has lost control of the western states but has solidified their position in the east, setting up Philadelphia as their new capital. This is where the new resistance grows in Homefront: The Revolution. You play as a new member of the resistance fighting to take back the city. Scavenge in the open world environment for weapons and parts to increase your arsenal, and fight the GKR wherever you find them!
Homefront: The Revolution also features a multiplayer mode with its own characters and story. Rather than fighting against other players you team up to play a 4 player cooperative story.
Pre-order your copy for PlayStation 4 or XBOX One here so you can join the fight on May 17th!
Dungeons 2
Dungeons 2 is, surprisingly enough, the sequel to the 2010 game Dungeons, in which you take control of an evil deity and build a dungeon to stop heroes from invading. This one has actually been out on PC for a while now, but it's finally coming to PlayStation 4 on May 24th! Pre-order your copy right here!
Overwatch
Holy moly, Blizzard made a new game! Overwatch is a squad based first person shooter, which means you join a team of characters and you shoot another team of characters, both trying to achieve a specific goal. There are three modes to play in, assault (in which one team defends bases and the other attacks), escort (in which one team moves a payload to a destination in a set amount of time while the other attacks), and control (in which both teams are fighting to maintain control of specific points on the map). These should sound pretty familiar to you if you've played Team Fortress 2, or any other squad based shooters before. Same with the player classes, offense and defence, for attack and defence, and tank and support, to draw enemy fire and assist the rest of the team.
It looks like a ton of fun and features a unique, animated look, what's not to love? Overwatch will be available on May 24th and is available for pre-order for Windows, PlayStation 4, or XBOX One on LondonDrugs.com
Tropico 5: Penultimate Edition
This is the game that keeps on giving. Tropico 5: Penultimate Edition lands on XBOX One this month and includes not only the full game but 5 exclusive new maps to play on and the Bayo del Ofato, Big Cheese, Mad World, Generalissimo, and Joint Venture add on packs. Additionally the interface has been updated to make the game easier to play with a controller, which should make the 4 player multiplayer a lot more fun.
Tropico 5: Penultimate Edition arrives on May 24th. Pre-order your copy now!
Mighty No. 9
Do you love MegaMan? Then pay close attention friends, because Mighty No. 9 is finally here. Keiji Inafune's spiritual successor to MegaMan has you playing as Beck, the 9th in a series of fighting robots called the Mighty Numbers. When a computer virus wreaks havoc on the rest of the Mighty Numbers you must take them all on to discover who is behind the scheme and how to stop it!
After several delays Mighty No. 9 will finally arrive on PlayStation 4 and XBOX One on May 31st. Pre-order it now on LondonDrugs.com
One Piece: Burning Blood
Look folks, I can't lie here: I don't know much about the anime series One Piece. I do know that there is a game based on it coming out in May. One Piece: Burning Blood is a fighting game featuring all your favourite characters from the series. Characters can consume Devil Fruit (as in the series) to gain powers and defeat their opponents.
One Piece: Burning Blood is out on May 31st, and you can pre-order your copies on LondonDrugs.com.
That's all the news that is new for the month of May! Remember all of these and more are available in store and online at LondonDrugs.com. Check out our gaming section for all new consoles, accessories, controllers, and (of course) games!