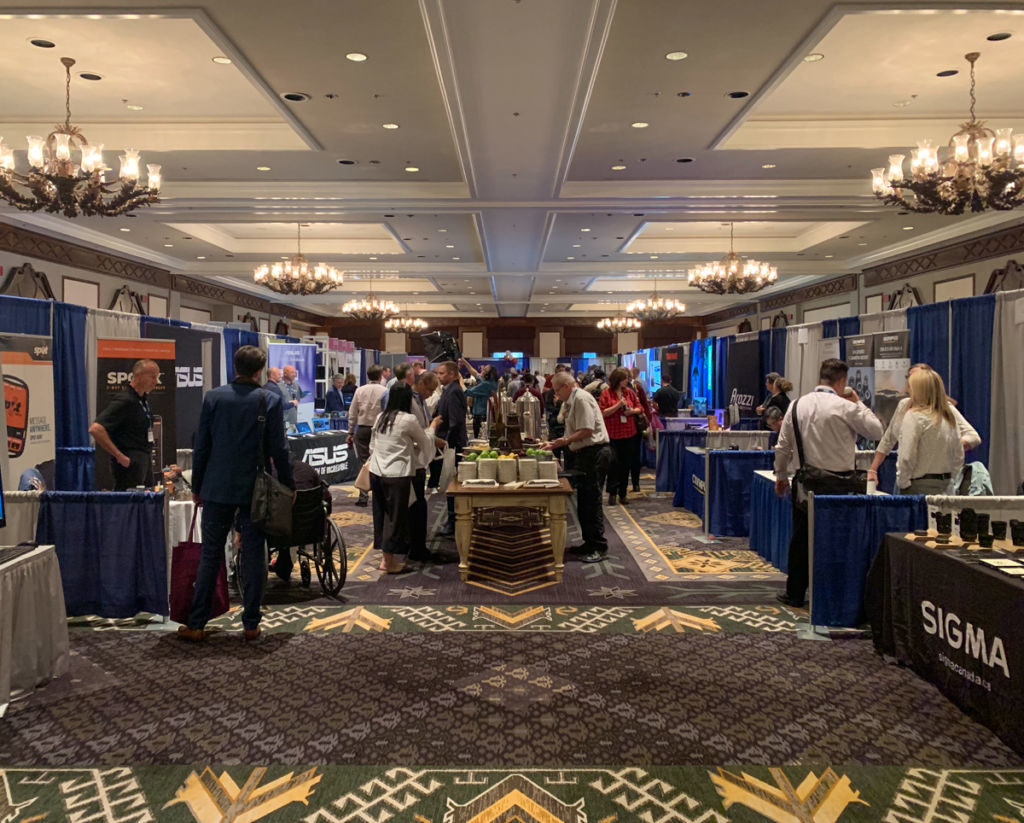 Every fall, the top London Drugs Experts come together for an event where our vendors show off all the new exciting tech releases hitting store shelfs before the new year. This year's event was held in the picturesque mountain village of Whistler BC. With over 60 vendors showcasing their goods, the show floor was packed with exciting and innovative products! From new cameras, TV's, phones and audio equipment to gaming, and an abundant assortment of accessories too, there was something for everyone. We've highlighted some of the tech items that we found especially exciting and hope you will too!
Kodak Smartphone camera accessories – Estimated arrival early November
Kodak was the name in photography once upon a time. So much so that in Quebec the term "Kodak" means camera. This was the company that invented the digital camera after all. They have drifted off since the transition to digital, but the good news is they are slowly making a comeback. Their new smartphone camera accessories help you get the most out of the camera in your cell phone. With a portrait light that connects directly to your phone, a mini tripod and multiple lens adapters, the possibilities to elevate your phone photography are endless. With a macro lens adapter allowing you to focus extremely close up, a fisheye adapter to provide a 170-degree field of view (including black corner vignette) and an ultra-wide lens adapter to add that little extra expanse to your image. Look for these to hit shelves at London Drugs sometime in November.
Logixx Wireless QI Canvas Duo – Estimated arrival mid November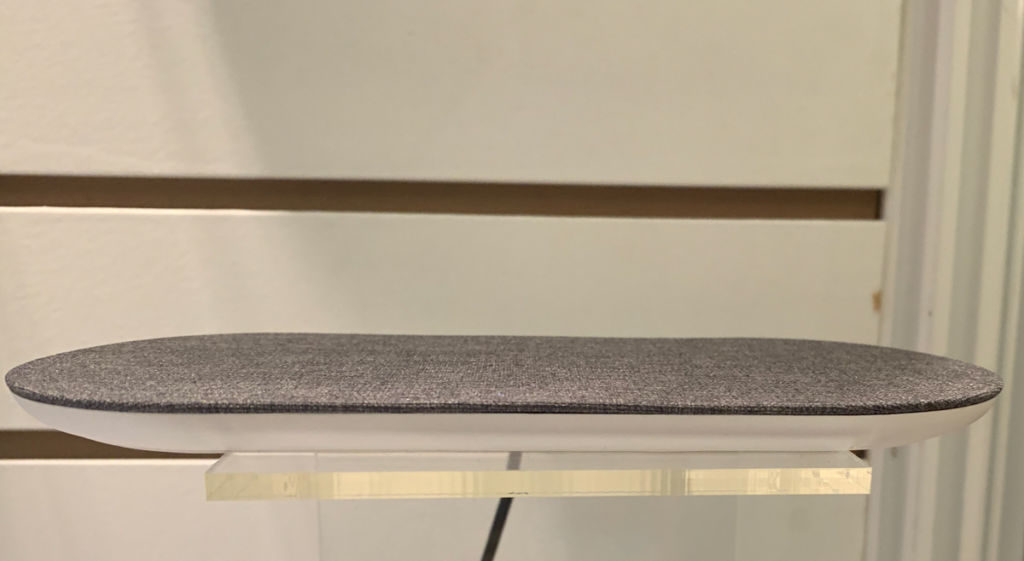 Logixx are quickly proving themselves as a smartphone accessory powerhouse. Their Peels Air Pods Case allows for infinite personalization, and have become very popular, as have their wireless charging accessories. New out on the market is their Wireless QI Canvas Duo. No longer will you be faced with the decision to take turns charging devices or buy multiple charging mats. The new Dual Charge Mat is sleek, modern and features two sides, allowing you to charge multiple devices at the same time. Now your watch and phone can charge in harmony. A great bedside accessory that will look sleek in any space.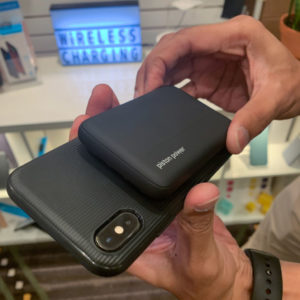 Logixx's battery packs are practical solutions for those extended periods when charging isn't an option. The suction battery pack sticks to the back of your phone and will charge it wirelessly. Building off feedback from their previous model, they have made the new version a little shorter, while still carrying the same power. This was done to allow camera usage while the phone is charging. A great way to make sure you can continue snapping and charging without worry, when previously your battery would be ready to give out.
Nikon Golf Rangefinder – Available online / via special order in-store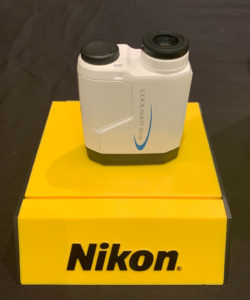 Nikon have a long-storied history in optics. You might know Nikon primarily for their cameras and binoculars, but did you know they also make time-lapse, long term live cell imagery systems for medical research in addition to personal glasses? Nikon does many things and does them incredibly well, and this golf rangefinder is no exception. With 2 models available, you can be sure that avid golfer in your life can determine the distance to the pin accurately every time. Bonus: they are weatherproof, so those rainy days on the course are no problem.
Polaroid Originals Lab Printer – Estimated arrival mid-November
Polaroid: the name speaks for itself. Instant colour positive images from a time when images lived in film canisters for days. Now imagine taking that selfie from your Instagram and printing it as a Polaroid. Imagine no more, as the new Polaroid Originals Lab Printer does exactly that. Just lay your phone on top with the image displayed on your screen, press the button, and instantly you have a Polaroid of the same image. Using the Polaroid Originals app on your phone, you can even add your own custom edits prior to printing. The design screams Polaroid, as it is styled in that classic blocky polaroid fashion. This printer is a must-have for anyone who truly loves the nostalgic and tangible experience of a Polaroid but doesn't want to sacrifice the ease of smartphone photography.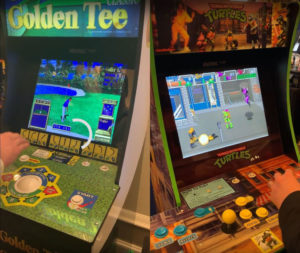 Arcade 1Up is bringing the essence of the arcade back and into your home. Their freestanding and countertop models are reviving the arcade experience for a new generation. Back in the day, the original arcade games were a social experience where you engaged with friends. In a world where online gaming has become the norm, the rebirth of these classic arcades is being well received. This fall London Drugs will be adding to our Arcade 1Up offerings with two new classic titles: Golden Tee golf and Teenage Mutant Ninja Turtles. Keep an eye out for these on display in your local store between now and the end of November.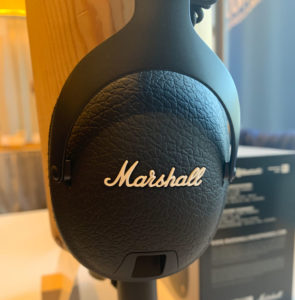 Marshall guitar amps are synonymous with rock and roll. The iconic nameplate plastered in the center of a large amp stack is legendary. With all the headphones on the market, something that stands out as unique is the Marshall headphone line. Offering excellent noise cancelling properties combined with exceptional audio quality, they are an option not to overlook. Add in the vintage styling with modern touches in all the right places, and you have an awesome pair of headphones that really stand out from the crowd.
VR isn't anything new, but if you have been on the fence about getting on board, consider the Sony Playstation VR system. It comes in as a more affordable option when compared to many PC options on the market and is equipped with a decent library of games to enjoy. The headset fits comfortably, is easily adjustable and when combined with headphones, becomes a completely immersive playing experience. Following along on screen while others play is just as entertaining too. With titles such as Everybody's Golf VR, Firewall Zero Hour, Tetris Effect, Gran Turismo Sport, and Astro Bot to name a few, the library of games available is continually growing, and includes something for everyone to enjoy.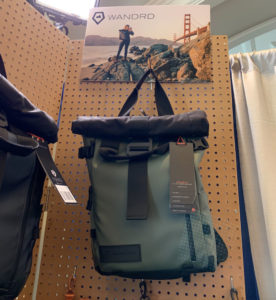 Have you searched aimlessly for a camera bag that is both functional and looks good? That is the guiding principle behind everything Wandrd makes. Their bags are a great option for the traveller looking to have a fluid combination of fashion and function for their camera gear and personal items. The integrated camera cube makes removing all your camera equipment quick and simple, and transferring it from one bag to another a breeze. Take a look at the many options here.
This is just a small sampling of what was on display at our tech conference in Whistler. There is a lot more in-store that our LDExperts will be thrilled to tell you all about. Hopefully, this list made you as excited as we are about all the new products coming to store soon! Drop by any London Drugs location and speak to an LDExpert today, or visit our website to find the latest and greatest tech. What new tech products have you most excited this fall? Let us know in the comments below.