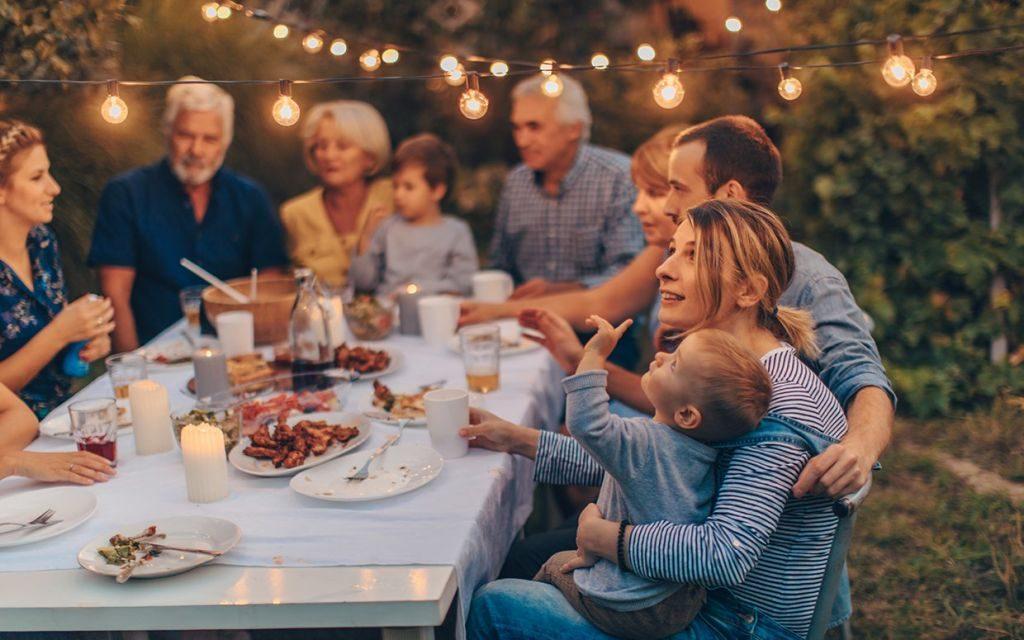 Ah, the season of sunshine. Spending more time outside in the summer months is treat enough! A couple of folding lawn chairs and patch of grass can be enough to enjoy the warmer weather, but if you want your backyard gatherings to become the talk of the neighbourhood, we've got some tips to help take your outdoor space from fine to SHINE!
Step One: Tidy Up
First thing's first—you need to make sure your space is clean and tidy. Here are our tips for getting your yard into tip-top shape for the summer.
Then, decide what style speaks to you. Choose sleek and modern, bright and tropical, cute and cozy, or any vibe that fits your space and your taste, and then decorate accordingly. A consistent style will make your space more polished and sophisticated. Here's some eye-catching inspiration in case you're stuck on what style to choose.
Step Two: Choose the Furniture
When choosing furniture for outdoor use, you'll need to make sure it can stand up to the elements. Keep an eye out for metal, rattan or weather-treated wood, and coverings and fabrics should be waterproof (or at least moisture-resistant if they're under cover). We have a great selection of outdoor furniture and accessories to suit many different styles and spaces.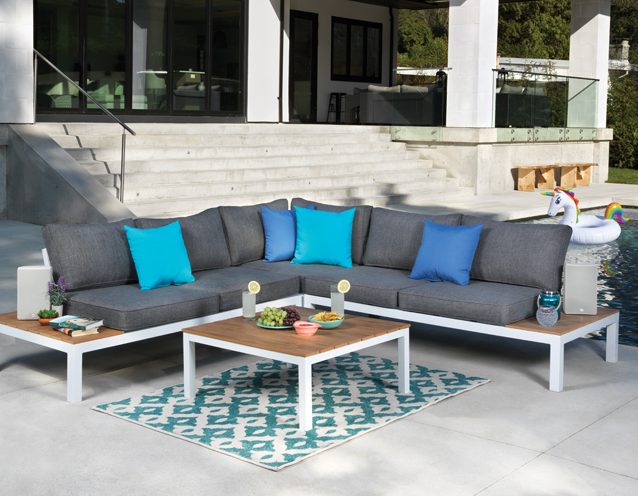 If you're on a budget, there is power in a yard sale purchase, some spray cleaner, a can of paint, and a few cute accessories. Not sure if your new-to-you furniture is meant for outdoor use? Never fear, because you can DIY it to make sure it withstands whatever mother nature has to offer. Your local hardware store will have all kinds of paint for metal and plastic protection. Wood and fabric takes a little more work to fortify (here's a handy guide) but a little elbow grease is worth it for a gorgeous outdoor sitting area.
Step Three: Find the Shade
Your outdoor space will most likely be used in the afternoon or evening, and sun at that time of day can still be pretty harsh. There's nothing like a bunch of squinting and hand-on-forehead-eye-shading to ruin a backyard get together, so make sure your guests have ample shade. An umbrella is the obvious choice for providing shade in your yard, but there are other options. Strategically-planted trees can provide lovely, dappled shade, or a gazebo-style cover can take care of a larger area.
Step Four: Turn On the Lighting
Days are longer in the summer, but the sun does eventually go down—lighting is an important element if you want to entertain outside in the evening. String lights create a pretty atmosphere in any outdoor space, stake lights will brighten up dark pathways and gardens, and solar- or battery-powered lanterns can be hung in trees for a romantic feel. Speaking of romance, don't forget the candles! Make sure they're in holders or use flameless candles to avoid being snuffed out by summer breezes.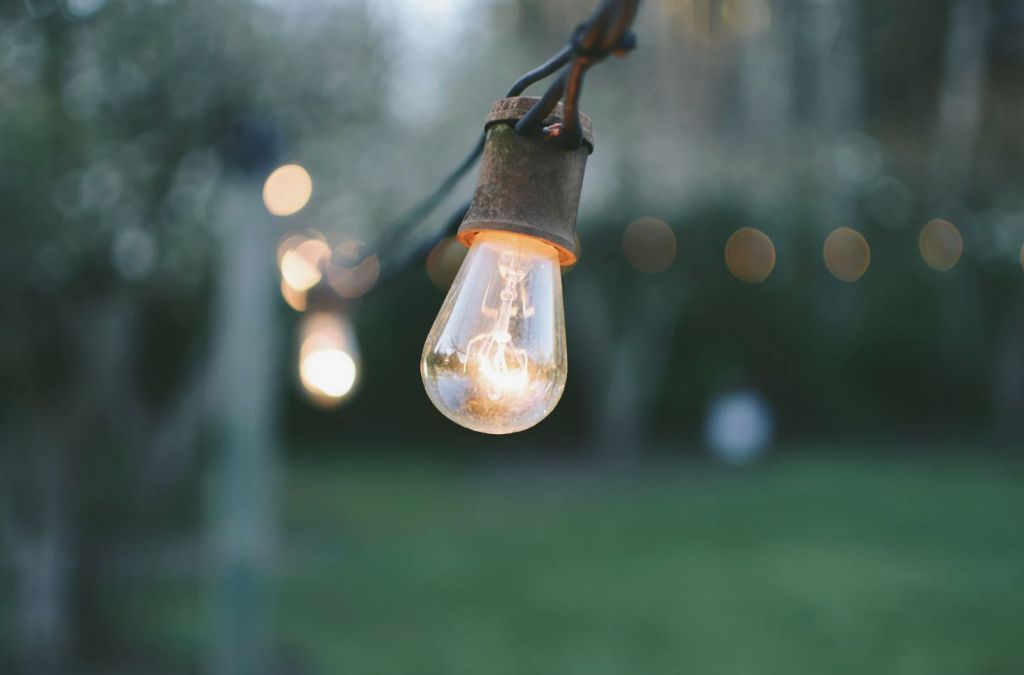 Step Five: Dining Design
Any dishes and glasses will do for outside dining, but a backyard makeover is your chance to embrace bright and colourful design that might not fit in with your interior. Why not branch out a little with some fun dishes and accessories?
Keep food casual for backyard meals to capture the classic summer feel – salads, fresh fruit, cold drinks, finger food. Elaborate courses and lots of cooking is impressive, but keeps you in the kitchen and missing all the fun.
Cold drinks are important on warm summer evenings, so make sure your guests are adequately hydrated. Coolers will keep bottles and cans cold without repeated trips to the kitchen, and if you've got the room and electricity spare, a drinks fridge is a good investment for serious outdoor entertaining. A lemonade or iced tea station on a side table will keep guests refreshed, or for larger parties, a rolling drinks cart stocked with a selection of beverages, glasses, ice and straws can easily move back and forth from the kitchen for repeated refills.
Step Six: Curate the Music
Everyone knows the perfect playlist can really make a summer party, so keep the music portable with a high-quality, weather-resistant Bluetooth speaker.
Small space? You can still entertain!
Yes, even your teeny, tiny apartment balcony can be warm and inviting for guests. You're paying for that valuable square footage, so why not make the most of it?
Choose smaller, narrower furniture and arrange it around the perimeter – guests will have more standing room in a smaller rectangular space instead of having to navigate around large pieces. Two small couches facing each other take up a lot less room than a group of chairs.
Non-traditional furniture like a bar table can multi-task as an area for food prep, eating, and outdoor entertaining, all rolled into one.
If you have access to a shared space that you can't take over full time, have some folding furniture on hand for spontaneous courtyard hangouts.
---
Check out the London Drugs Outdoor Living Guide for all your backyard entertaining needs. Make this summer the best one yet!