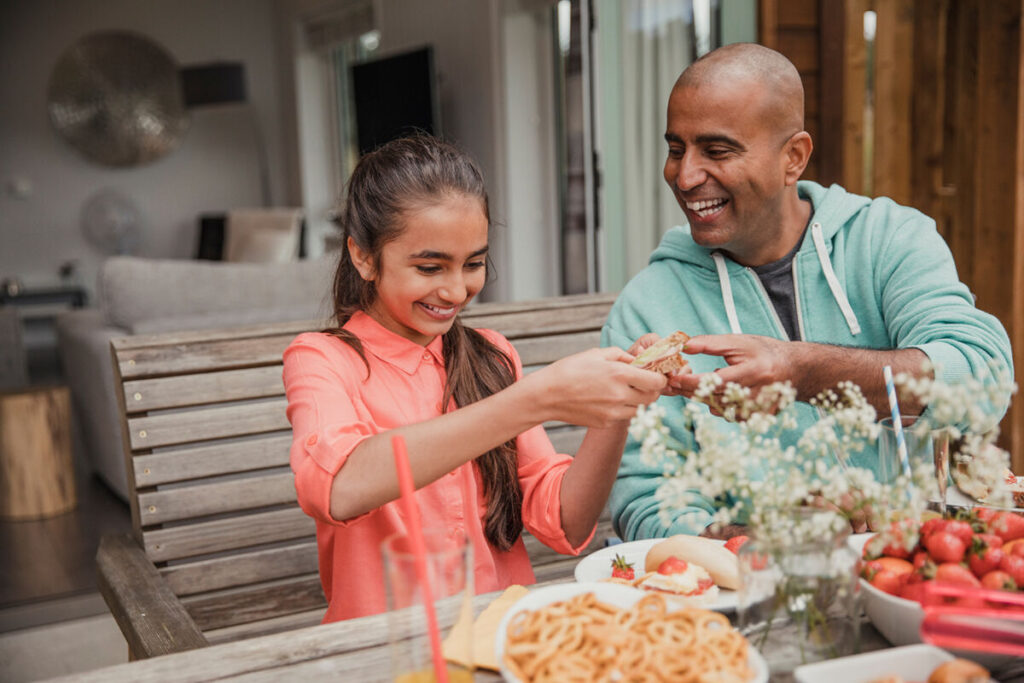 If planned right, a backyard or balcony space can be a personal oasis. By optimizing your outdoor space, you can greatly expand your living area during the summer months. Truly livable outdoor spaces share a few common elements. Follow these 4 simple ideas to transform your outdoor space into your personal dream garden.
1 – Entertaining area
To enjoy the outdoors, first and foremost you'll need a place to sit. The joy of entertaining outdoors is you don't always need a formal dining area or fancy dinnerware! A relaxed environment like this Collection Cosetta patio set is the perfect lounge set up for relaxing with a beverage and can double as a dining area for your next BBQ. If you're looking for a dedicated dining space, this Collection metal foldable table set will allow you to have lots of room for all your guests to dine. In a tighter space, the Collection Bella folding bistro set is perfect for even the smallest of balconies. No matter the space, large or small, a seating area is the first step and we have a wide assortment to get your outdoor space comfortable.
2 – Outdoor kitchen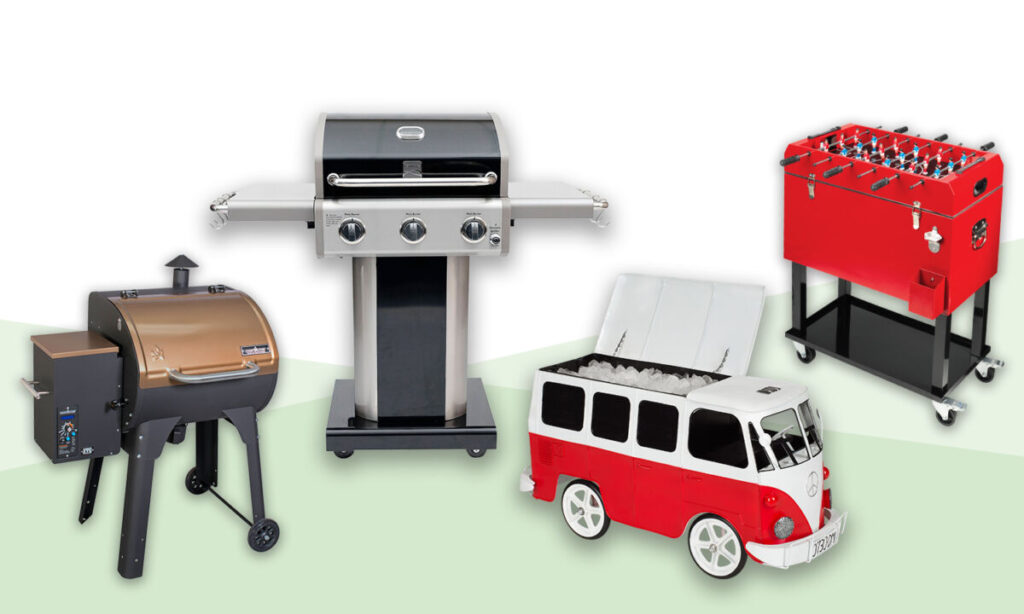 When enjoying the outdoors at home, you don't want to trek to and from the kitchen. An outdoor kitchen doesn't require a fancy built-in grill! It can be as simple as a dedicated surface to cook with a BBQ. The Kenmore pedestal 3 burner gril BBQ has everything you need, including two side tables for food prep. Another option is The Camp Chef XTG pellet grill which is a backyard powerhouse. It can slow smoke or grill any meal to perfection! While talking food, you'll need to ensure you keep your beverages cold! We have some of the coolest coolers around. Like this unique van cooler. If you're looking to save on space, this foosball cooler cart has a built in foosball table top, doubling as an entertainment centre that is sure to be a hit for all ages.
3 – Shade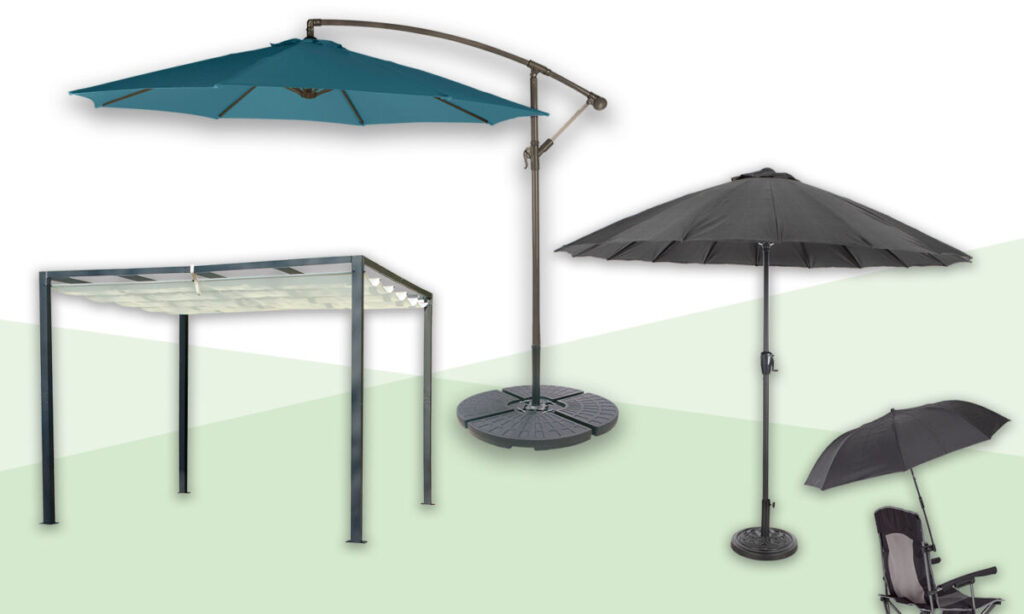 Soaking in some rays is one thing that makes the summer special, however too much sun can be problematic. Making sure you have some shade is a great way to make the space livable at all times of day. The Collection aluminum pergola is a great option. Complete with two shades (one grey and one beige) it can be full shade, half shade or no shade depending on your needs. Also, its aluminum frame is sure to endure years of use. For something smaller a fiberglass windproof umbrella is a great option that is easy to move. For a more robust shade, the Bond offset umbrella is available in various colours and can cover your dining area with no obstructions or center pole. If you are working with a small balcony, this universal umbrealla for an outdoor chair is perfect as it will mount to any chair, and is also great for days at the beach.
4 – Ambience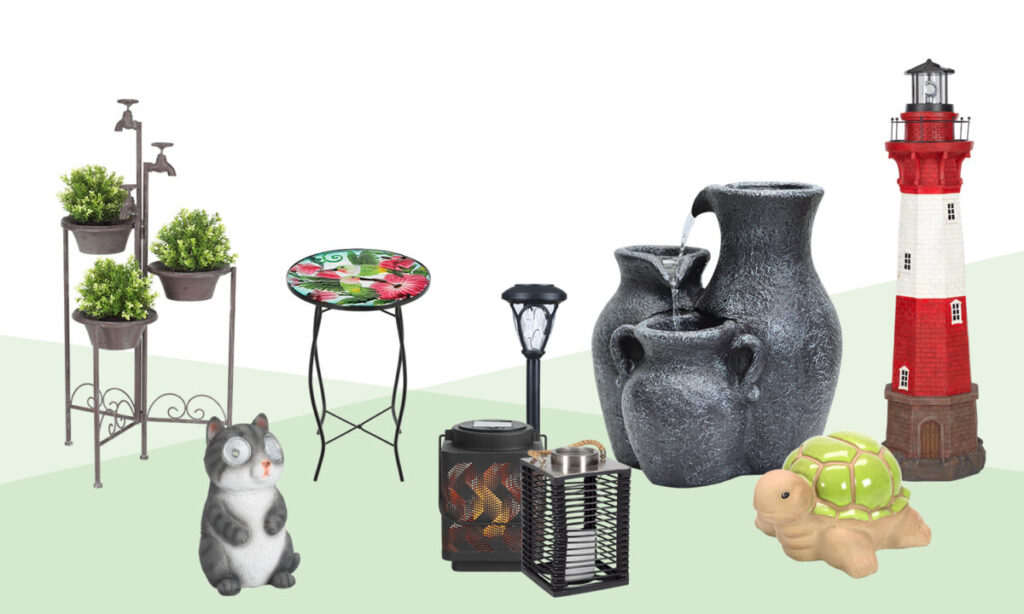 Now that you have a sitting area, some shade, and a place to prepare your food, it's time to add the final touches. Backyard ambience can be anything from décor to lighting. Solar lighting is a great way to add highlights to a large space without the trouble of connecting power. No matter your taste, we have a wide assortment of solar lighting options. Another final touch is to add some planters and garden décor.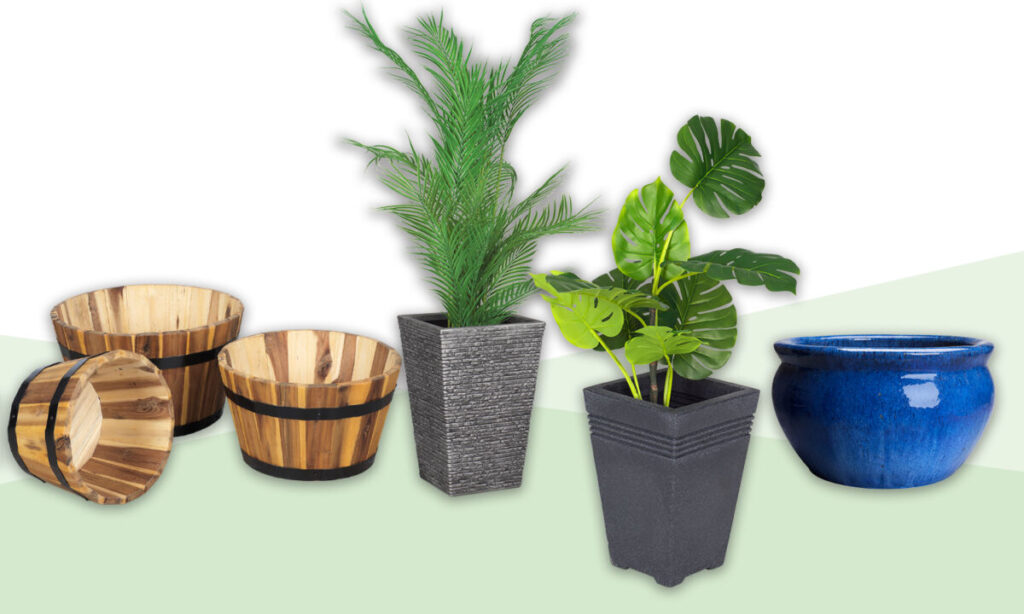 From resin planters, to ceramic and even wood, there are a wide range of styles available to match any aesthetic. Add in some unique garden accessories like this Collection bird bath, and your personality is sure to come through. If on a balcony or in an urban area, a fountain like this unique Collection fountain with LED lights can help cut the background hum of the city streets and add a tranquil vibe. Lastly, a fire pit can turn relaxing evenings into a camping-like experience (but where you still get to sleep in your own bed!) Whether a table top, or stand alone unit, we have various options to fit any space.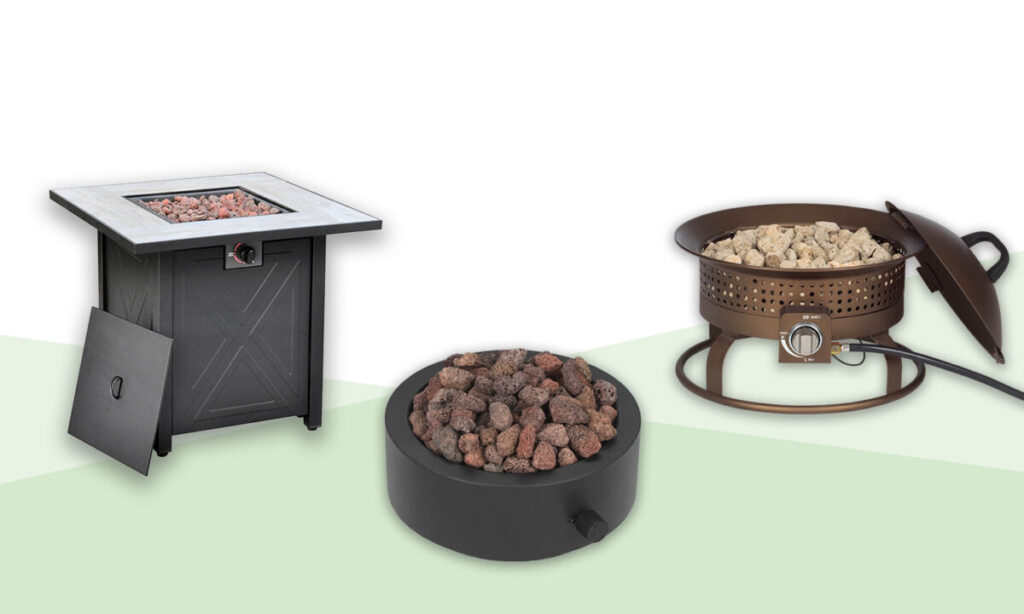 No matter what you do to your outdoor space, we can help you transform it into an extension of your living area that can easily become your favourite place in the house. Shop our outdoor living collection today to have your dream back yard tomorrow.