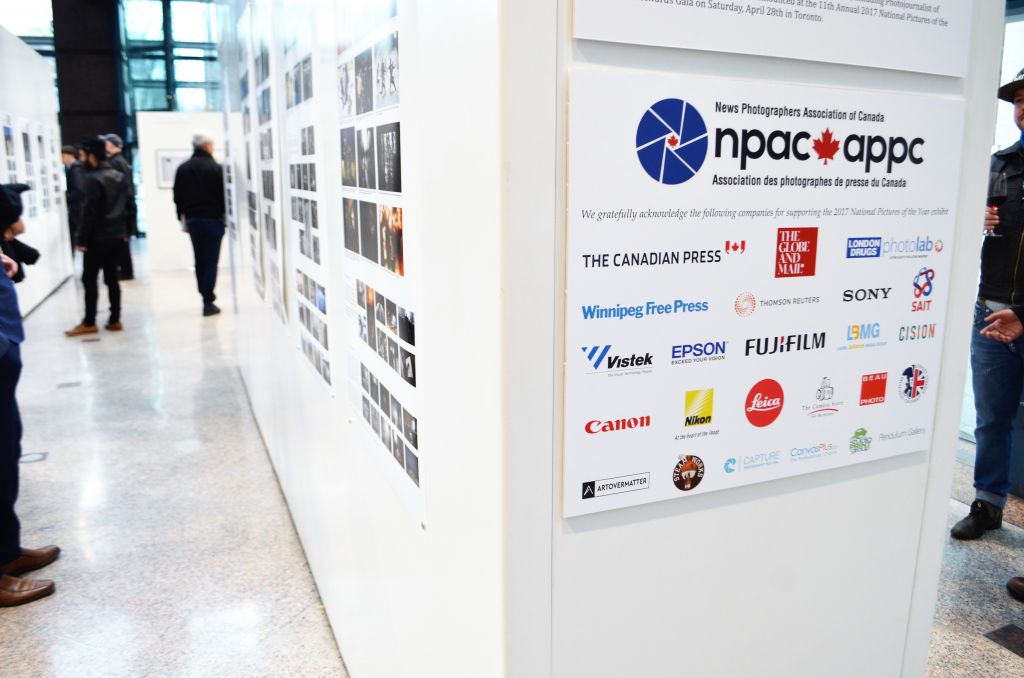 We're used to seeing photos accompanying online news articles and newspapers, but you may be surprised by the talent and skill that goes into capturing those incredibly candid moments. The annual National Pictures of the Year Awards, presented by the News Photographers Association of Canada (NPAC), celebrates the very best in Canadian photojournalism, and for the 4th year, our London Drugs Photolab has had the pleasure of printing their entire exhibit as part of the Capture Photography Festival.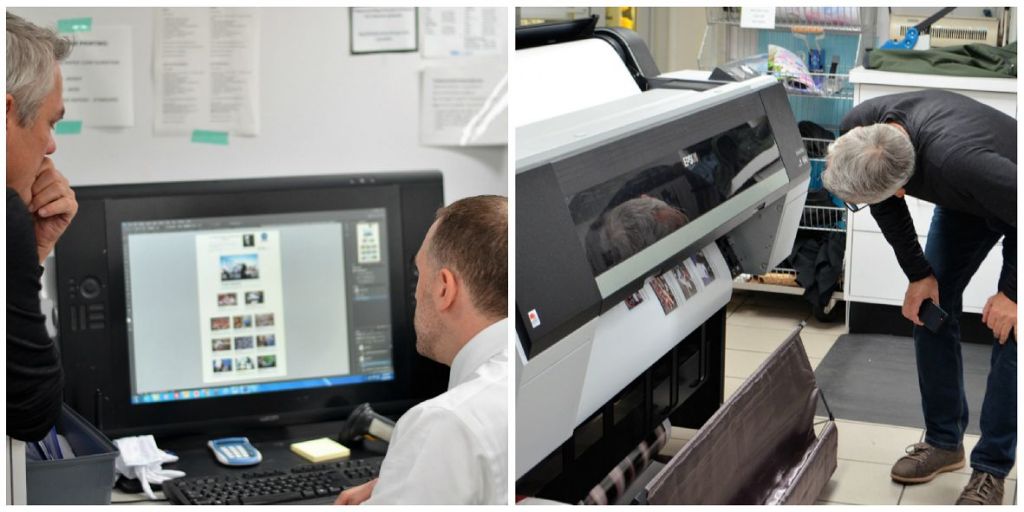 To prepare all of the finalists' images for the gallery exhibit, our Photolab Technicians worked one-on-one with NPAC's coordinators Ric Ernst and Ali Ledgerwood. We were careful to take into account each photographer's specifications, ensuring their colours printed exactly as they should. Using our state of the art Epson P9000 large format printer, we printed each of the photos in gallery quality, on our Epson Lustre paper. The quality Epson inks used in printing will ensure the prints have an archival stability of 200 years.
Ric and Ali visited the lab to see a test print of one of the composite multi-picture category finalists, and had the opportunity to watch the full process, from sizing and checking the image's colouring on the computer, to seeing the image printed on the Epson P9000, to cutting and inspecting the final print. They also looked over each of the single prints for several other categories in the exhibit.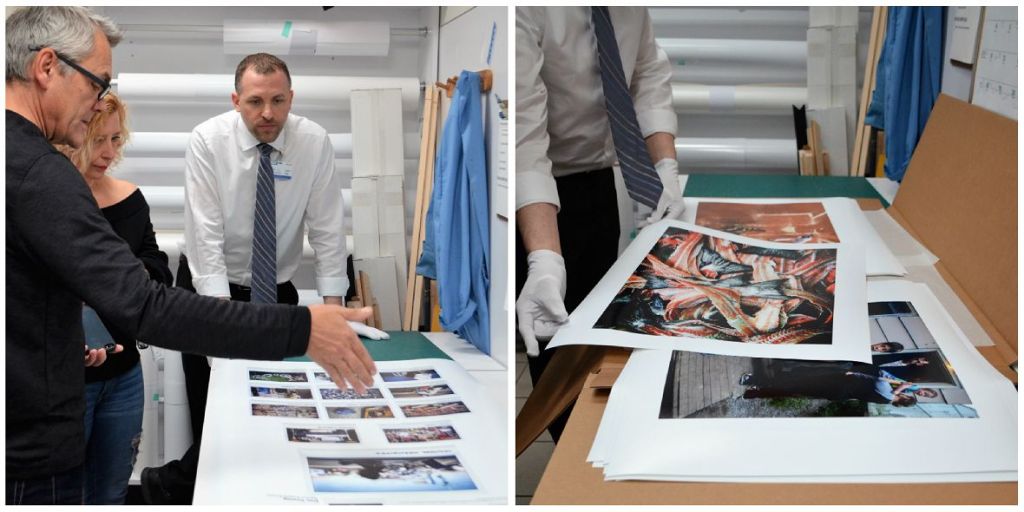 Left print: International Finalist Jim Young (Agence France-Presse) 2017 Picture Story. Right print: Social Issues Category Finalist Photo by Ben Nelms (Independent)
"I was overjoyed when I viewed the prints for our exhibition for the first time. I knew our featured photographers would truly appreciated seeing their original files accurately reproduced in both tone and colour and on such high quality paper," said Ric.
Along with Ric, Ali has coordinated the printing of the National Pictures of the Year Awards exhibit with our Photolab for the past 3 years, working directly with Photolab Manager John Goldsmith. "Working with John at the London Drugs Photolab is always a pleasure. The professionalism and understanding of our needs, particularly for such a large project, keeps our minds at ease knowing that the work is going to be completed quickly, but without compromising quality," she said.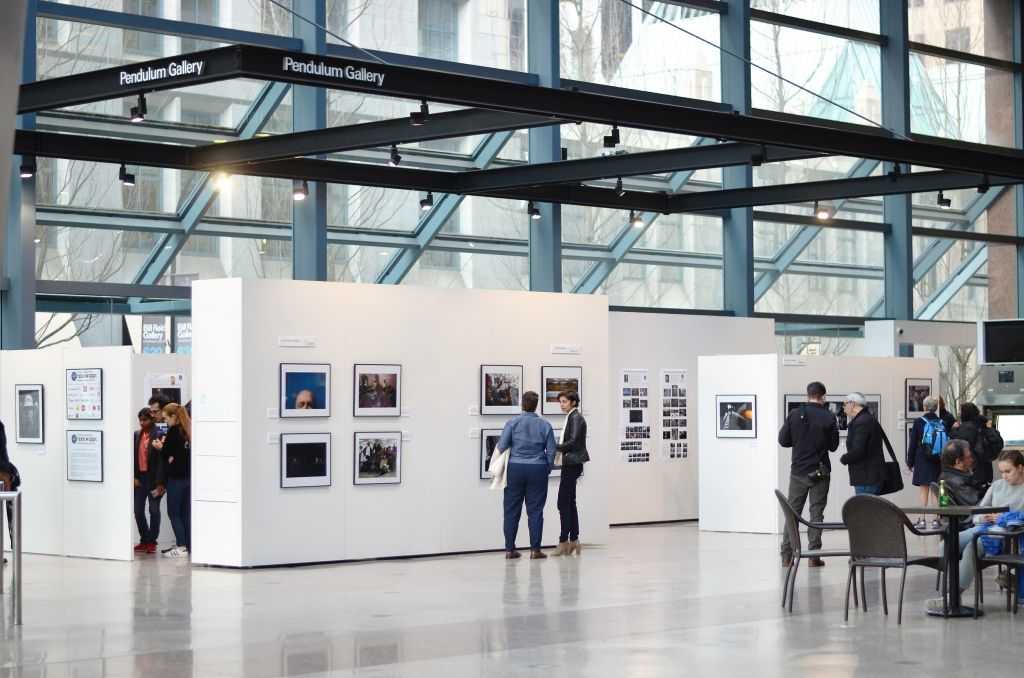 After being framed and installed at the Pendulum Gallery in Vancouver, the National Pictures of the Year Awards exhibit was opened to the public. For the many photojournalists featured, it's a special experience for them to see their work displayed in a gallery setting.
"Most of our photographers only see their work on computer screens or reproduced in newspapers and magazines so when they see them printed professionally, it's an eye-popping experience for them," Ric explains.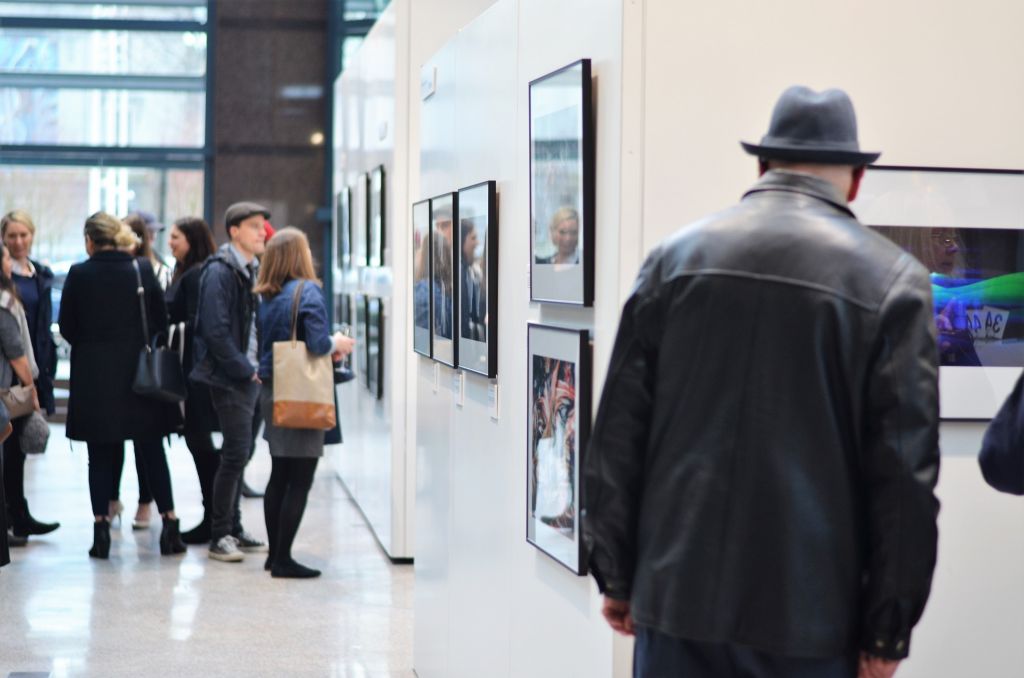 Fourteen categories of photojournalism are represented in the exhibit, including news, sports and social issues. Of the nominees featured, a winner in each category will be chosen, along with a 2017 Student Photographer of the Year, 2017 Student Multimedia of the Year, 2017 Photojournalist of the Year and a 2017 Photograph of the Year. Considering over 2,000 photographs along with 25 multimedia productions from across Canada were entered in this year's competition, being selected as a National Pictures of the Year winner, and even as a nominee, is certainly an honour.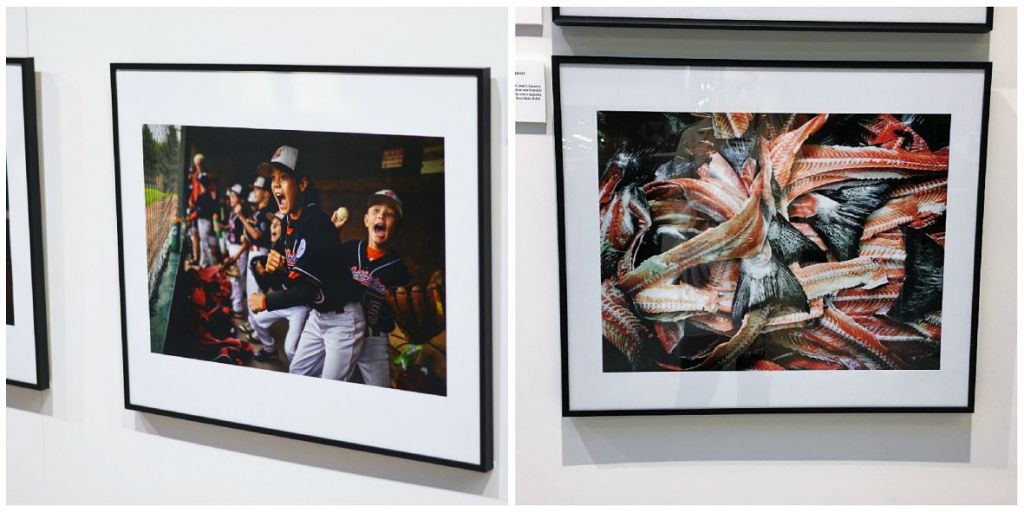 Left print: Sports Feature Category Finalist Photo by Tijana Martin (Lethbridge Herald). Right print: Social Issues Category Finalist Photo by Ben Nelms (Independent)
Photographer Ben Nelms was chosen as a Pictorial Category Finalist, for his photo of salmon trimmings. Taken at St. Jean's Cannery in Nanaimo BC, the photo highlights the family-run operation which was founded by Armand St. Jean in 1961, but who recently sold a majority stake of the company to a group from Nuu-Chah-Nulth First Nation.
Ben shared his appreciation for the quality work and effort that went into printing his photo for the gallery exhibit.
"Having your images shown in a gallery show is a great feeling for a photojournalist. Not only because it's great to see the caliber of Canadian photojournalism but because the high quality prints draw an audience to them which ultimately brings a spotlight to the story you are trying to tell," he explains. "It is always great to see your photos printed, especially when it's professionally. As a news photographer, I am use to seeing my photos printed on lower quality paper so when I get a chance to see high quality prints it's a real treat. The support from London Drugs is fantastic, their photolab is one of a kind and the professional products they produce is second to none."
While the images for the National Pictures of the Year Awards exhibit were printed for professional photographers like Ben, our Photolab uses the same innovative photofinishing equipment to print gallery quality images to hang on your walls at home, too! Head over to the London Drugs Photolab to see our full selection of fine art print surfaces.