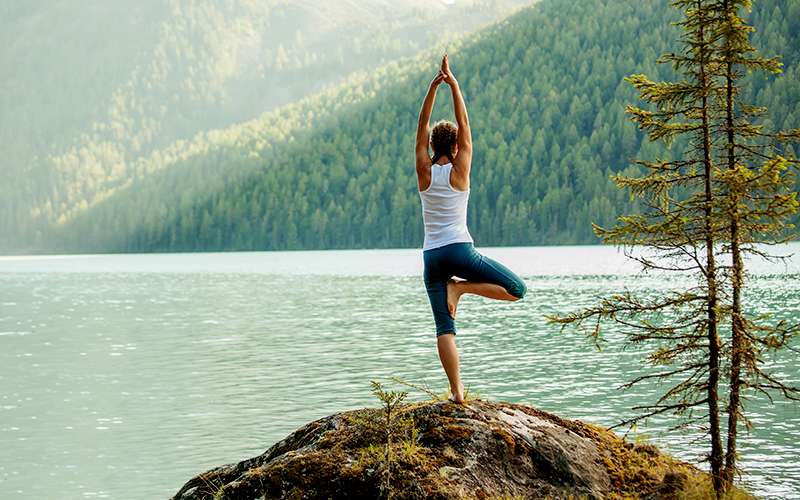 We all know the physical benefits of exercise. It helps keep excess pounds at bay, increases stamina, strengthens our heart, keeps arteries clear, and wards off illness. But did you know that exercise can improve the structure and functionality of our brains, as well as improving our overall mental health?
There's no denying exercise should be a key part of any strategy to combat depression, anxiety, and the general stress of daily life, but "green exercise" in particular, such as cycling, brings with it added psychological health benefits compared to exercising in synthetic environments such as gyms!
Recent studies suggest that exercising in nature gives a quick and significant boost to our mental health. Researchers analyzed studies encompassing more than 1,200 participants involved in outdoor activities such as cycling, walking, horseback riding, and fishing. They found that outdoor exercise improved mood and self-esteem significantly, with the biggest effects coming within just five minutes. The study also found that the trials also showed an improvement in mental well-being.
Compared with exercising indoors, exercising in natural environments is associated with greater feelings of revitalization, increased energy and enjoyment, together with decreases in tension, confusion, anger, and depression. Here are six interesting ways exercise can positively affect our brains.
1. Improves cognitive functioning
The overlooked cousin of "grey matter," white matter is comprised of millions of bundles of nerve fibers acting as the computer cables that connect various parts of the brain. Research has shown than exercise enhances white matter integrity and improves conductivity resulting in better cognitive functioning.
2. Promotes brain health
Intense exercise results in elevated levels of brain-derived neurotropic factor (BDNF) – an important protein that that promotes brain health and memory. BDNF prevents the death of existing brain cells and supports cognitive function. Low levels of BDNF have been linked to obesity, depression and even schizophrenia. Therefore maintaining satisfactory levels of BDNF results in optimal neurotransmission and potentially prevents a myriad of physical as well as mental diseases.
3. Improves memory and reasoning
Exercise acts directly on the body by stimulating physiological changes such as reductions in insulin resistance and inflammation and by encouraging production of chemicals that affect the growth of new blood vessels in the brain, and the overall health of new brain cells. Studies show that the parts of the brain that control thinking and memory are larger in volume in people who exercise than in people who don't. Exercise also boosts memory and thinking indirectly by improving mood and sleep.
4. Reduces anxiety and stress
Exercise is a natural and effective anti-anxiety treatment. It produced endorphins—chemicals in the brain that act as natural painkillers. Scientists have found that regular participation in aerobic exercise has been shown to decrease overall levels of tension, elevate and stabilize mood. Even five minutes of aerobic exercise can stimulate anti-anxiety effects. Physical activity helps to relax muscles and relieve tension in the body and also improves the ability to sleep, which in turn reduces stress.
5. Acts as a natural antidepressant
Studies show that exercise can treat mild to moderate depression as effectively as antidepressant medication—but without the side-effects.  It promotes changes in the brain, including neural growth, reduced inflammation and new activity patterns that promote feelings of calm and well-being. It also increases blood flow to the brain, releases endorphins and other neurotransmitters, like serotonin, which makes you feel good.
6. Increases self-esteem
Regular activity is an investment in YOU. When it becomes habit, it increases feelings of self-worth, achievement and make you feel stronger. It also helps you feel more confident in your physical appearance too!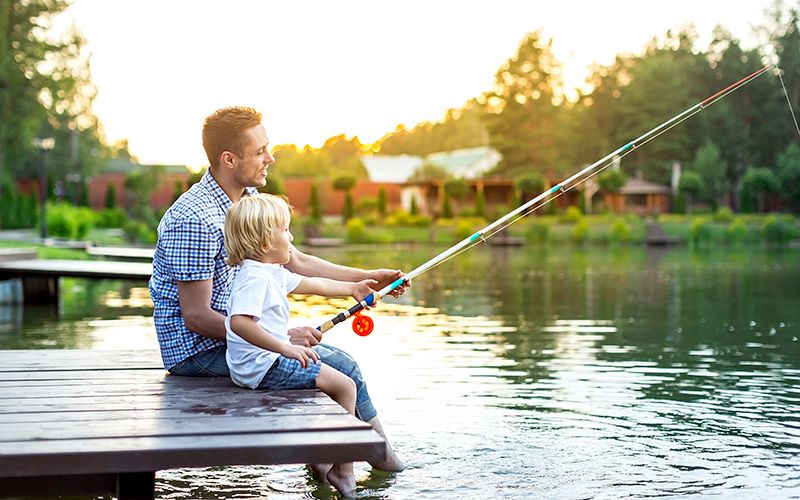 And if you still aren't convinced that getting outside is worth the effort then consider this: Science also suggests that mental health may be an even stronger predictor of life expectancy than physical health or even heavy smoking. If we've got you motivated, throw on some shoes and head outside this summer!
---
Written by Lorna Allen, CMHA BC