When preparing for the chilly fall and winter months, winterizing your backyard or deck may not be the first thing that comes to mind, but it is an important step. Before you retreat indoors to cozy up in front of the fireplace with a mug of cocoa, remember that your home requires some fall maintenance. Here's what you need to do to winterize your garden!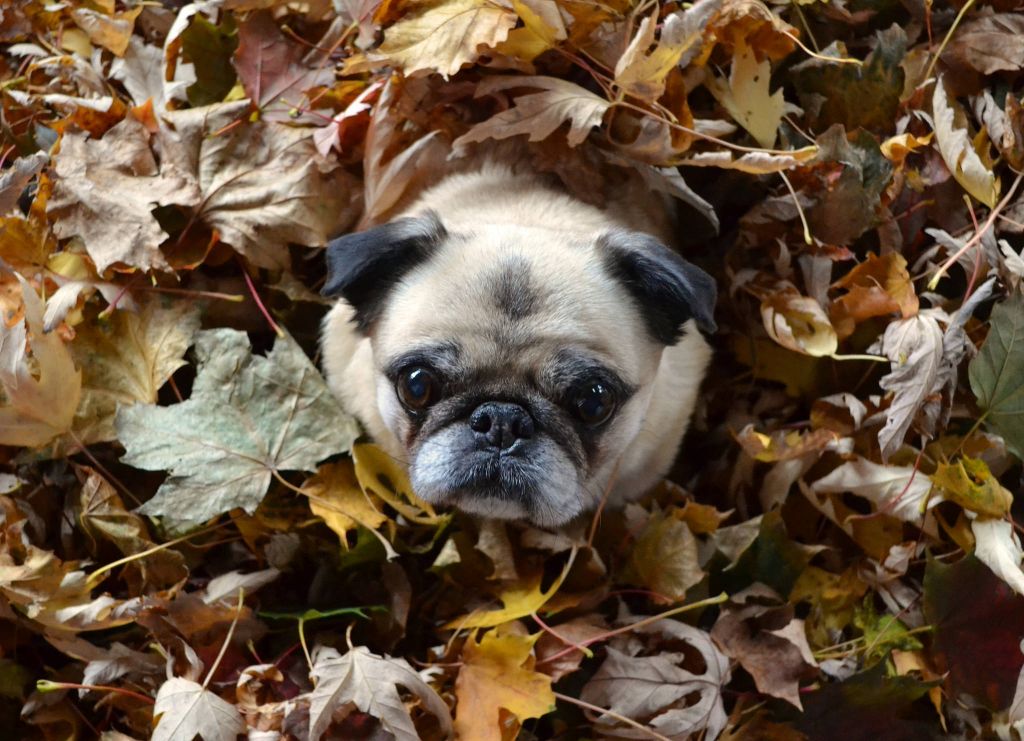 By following these outdoor tips, you'll ensure that come springtime, your backyard, deck or garden will be ready to thrive.
1. Clean and compost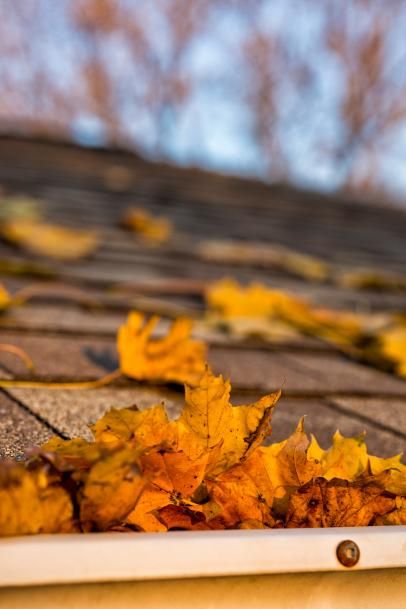 Clear leaves and gutters
Even if you are short on time, or are heading on an early fall vacation, the one thing you can do to prepare for the season is to keep your deck, gutters, and lawn clear of fallen leaves. They may look beautiful at first, but if you leave them on the ground for too long—especially in wet weather—they can rot, cause mould and moss growth, and damage wooden decks. Clean out your gutters and downspouts as well, as clogged leaves can cause ice dams once the temperature drops. You may want to invest in a gutter screen just to be safe. If you do only one thing on this list, this should be it. 
Pick over and compost
If you have a garden and are keen to keep it in good shape for the spring, it's incredibly important to pick over and pull out plants and flowers that are no longer productive. The same goes for any fruits or vegetables that aren't in harvest or have been leftover from last season. Rake up all debris (this can easily be done while you're clearing out leaves) and add to the compost bin. Don't forget to trim dead tree branches and shrubs, and while you're at it, clean your flowerbeds and mulch— you'll need them in shape to help protect your next crop!
2. Inspect for damage
Check for leaks and cracks
While you're already up on the roof clearing out the gutters, take a look around and make sure there is no roof damage. The last thing you need this season is a dripping ceiling! Inspect for loose or missing shingles, and if you have a deck, make sure the gutter doesn't empty onto its foundation. If you want to go the extra mile, inspect your driveway for cracks and seal them with driveway filler, and then check  your windows to make sure they don't need extra caulking. Making sure your home is as snug as a bug in a rug will help you save $$ on heat and electricity. 
Repair and replace
Tighten any loose screws, replace nails, and fill any cracks or loose boards on the deck or patio. If your region is anticipating heavy rain or snowfall in the coming months, plan ahead and consider creating a rainscape below your gutters to redirect any overflow. Use rocks as a channel guard underneath to protect your flowerbeds, driveway or deck from damage.
3. Plant and protect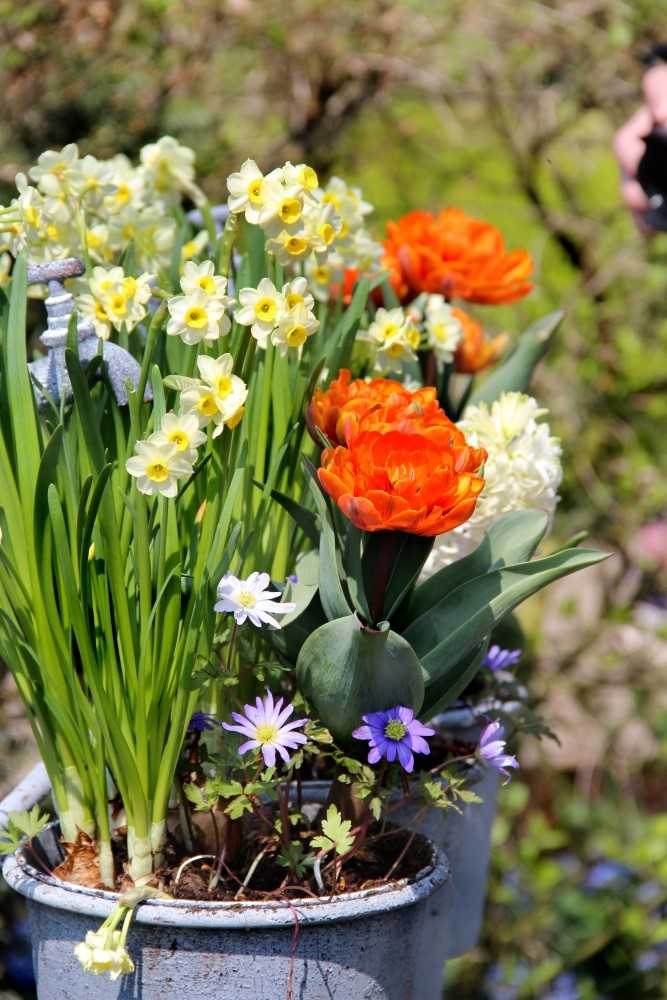 Plant bulbs and trees
It may come as a surprise, but fall is actually one of the best times of year to plant spring-blooming bulbs in certain cold-weather areas. Simply plant them in containers just as you would do in the ground, in odd-numbered groups of 5-9. Choosing containers with good longevity (think ceramic or plastic) will protect your plants from freezing and moisture. Tulip bulbs are a favourite that can be transplanted around the garden in the spring. Trees and evergreen shrubs can also be planted during the cooler season, and you'll have a great head start to the growing season when spring comes.
Protect plants and flowers
There are a number of measures you can take to protect your garden and plants over the winter months. This includes deadheading potted plants and making sure they get plenty of water before bringing them inside, as well as covering flowerbeds with mulch for protection against frost. You can also leave some seeds out for the birds to ensure your garden gets some attention over the winter, and to promote your next bloom.
4. Winterize the patio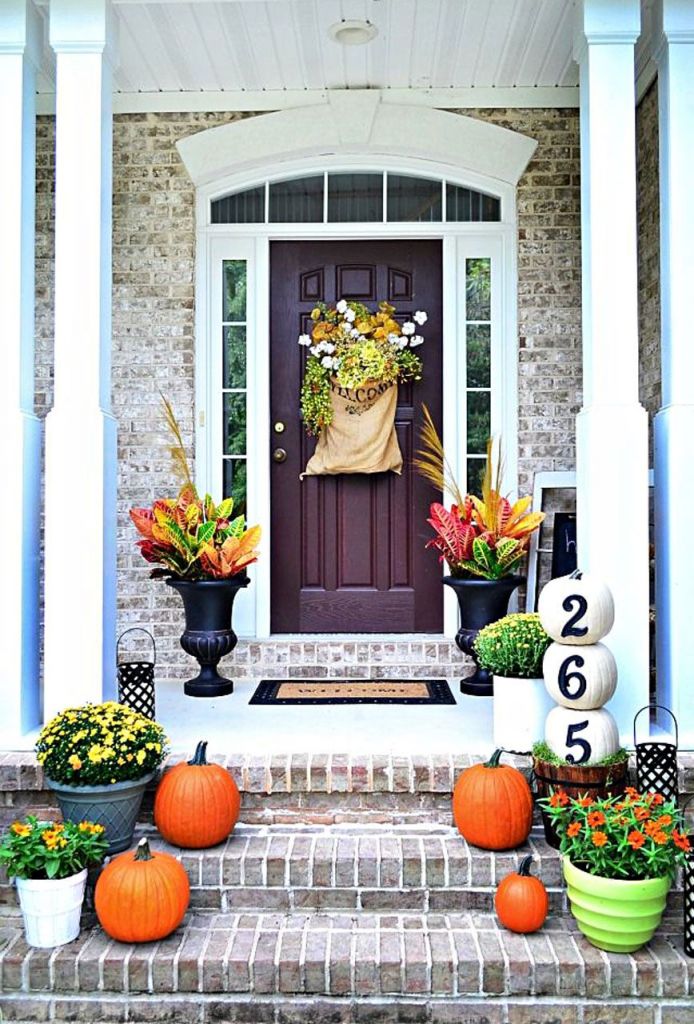 Care for patio furniture and equipment
The last thing you want when opening up your patio or deck in the spring is to find rusted or damaged patio furniture that you have to replace. If you plan ahead and store, cover, and clean all hard surfaces before the first frost, you'll having nothing to worry about. Even if patio furniture is powder-coated, it can pay to take extra precaution by cleaning and covering aluminum metals with automotive wax. Plastic furniture and fabrics do need to be brought indoors, and while wood-based and wicker furniture will probably need oiling or painting touch-ups, covering with a tarp will protect them from most elements. The same goes for covering any exposed air conditioners, and other lawn equipment.
Decorate for the season
Don't miss out on the most fun part of winterizing your deck—the decorating! Once you've cleaned, inspected and winterized the backyard and taken care of all the logistics, it's time to get creative. Whether you string fairy lights around windows and doors, or display multi-coloured pumpkins, cornstalks, and pinecones along the staircase, there are endless patio designs available to inspire you.