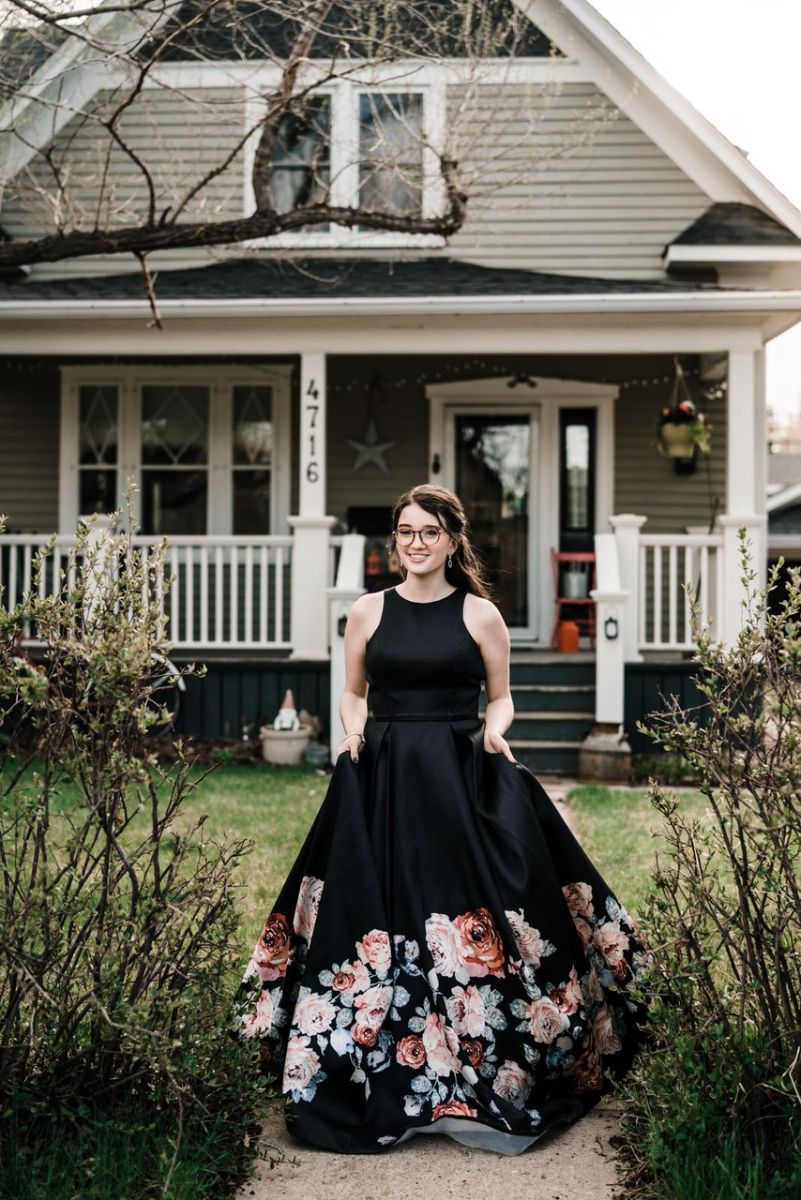 Graduation is a major life milestone worth celebrating, and certainly those memories are worth preserving! With grad parties and grad photos with friends in full swing, our LDExperts, along with some local photographers, are sharing some tips for celebrating and capturing this special occasion with great photos.
1. No Date? No Problem!
Have mom, dad or a sibling dust off their best suit or dress and step in as your grad date. Get a photo of you exchanging makeshift corsages out of garden flowers, and having a first dance.
2. Choose the Time of Day Wisely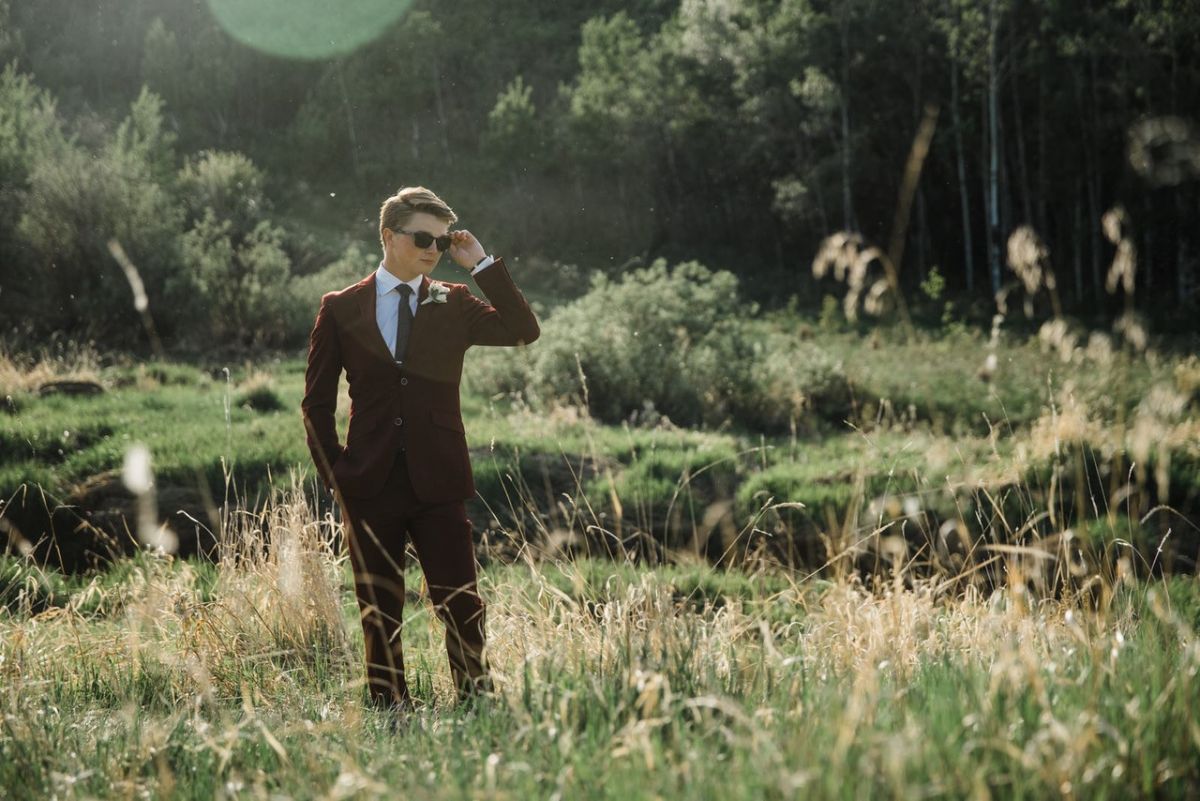 Tracey Crown, of Crown Photography & Film in Alberta recommends choosing the time of day to shoot carefully, as it will determine how good the lighting is for photos.
"Avoid shooting outdoors in the middle of the day when the sun is overhead; the light is harsh and can cause large shadows and squinting," says Crown. "Choose instead to take outdoor photos in the early morning or later evening when the sun is either behind the grad or fully in front of the grad for more even flattering lighting."
3. When Indoors, Use Window Light
Candace Fast, who runs her photography business Candace Fast Photography out of Chilliwack BC, knows shooting indoors can be tricky and recommends using available natural light if possible.
"If you are wanting to take pictures inside then head to a window that gives you nice natural light. Unless you can handle off-camera flash, then natural window light looks so much better than a flash that's on top of your camera," explains Fast. "Now once your grad is in front of that window, don't stand in front of it and point the camera in the direction of outside. You want to use that light to shine on the grad, so the person with the camera should stand to one side of the window, and the grad on the other side."
4. Add Depth and Texture to Your Background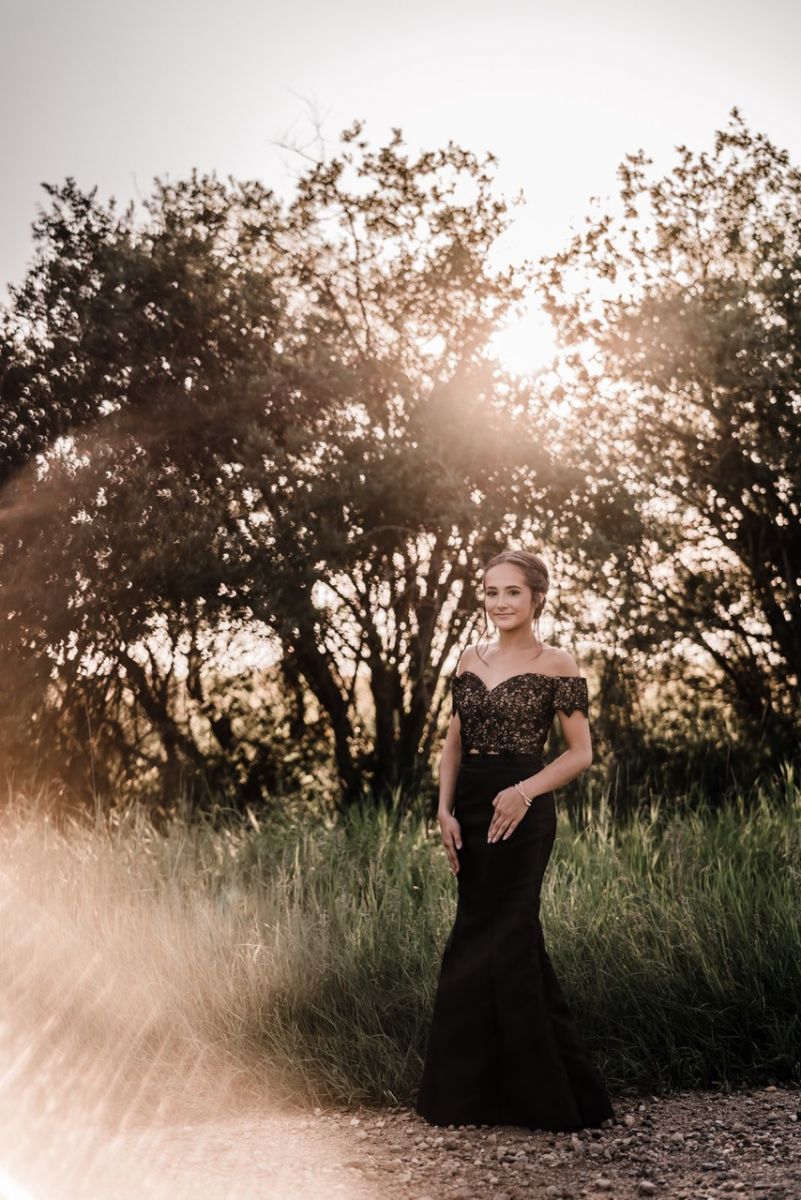 "Whether it's a garage, the front of your house or the trees in the yard, choose a background that has texture. If you can, have the grad step out and away from it to create more depth between them and the background," says Crown.
5. Don't Be Afraid to Experiment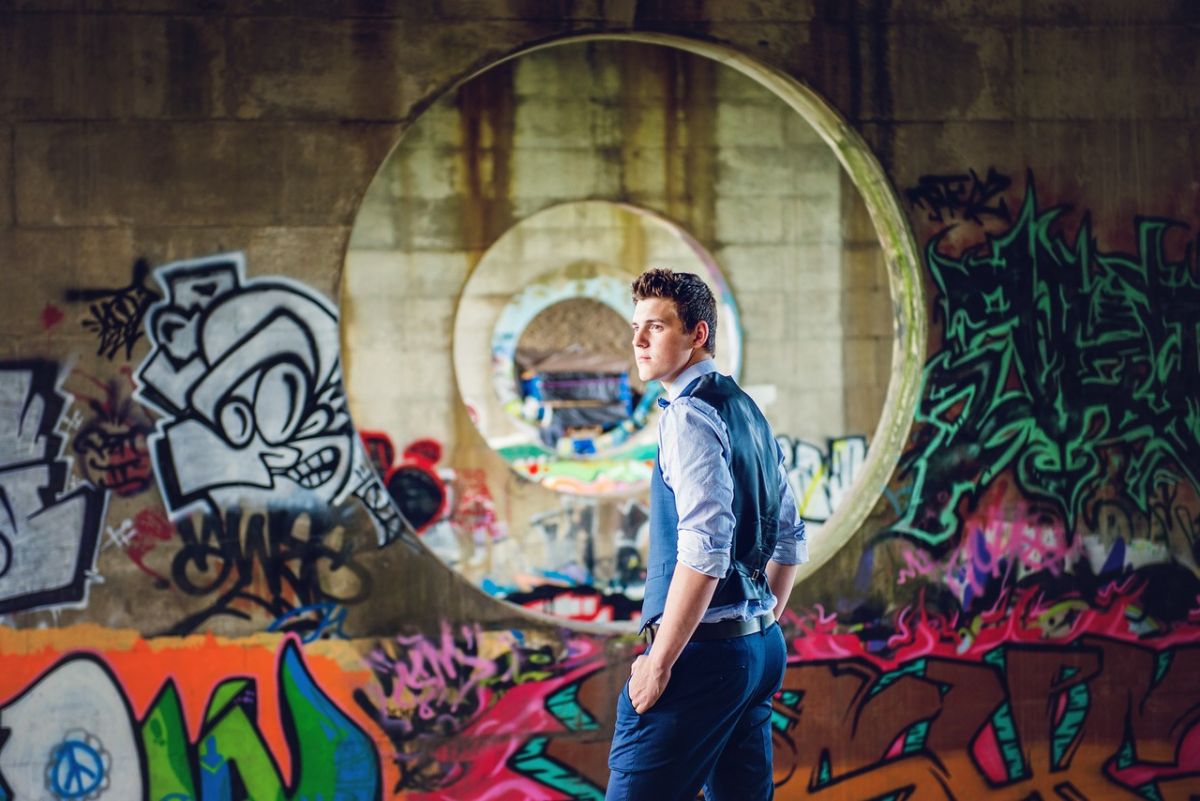 Fast has shot grad photos in some unlikely places – like in front of the graffiti wall in the photo above, which adds some unique pops of colour to the shot.
"Have fun with it. If you are shooting digital, then play with different lighting and different backgrounds. That is the beauty of digital cameras. You can shoot and then if you don't like the results then just keep trying."
6. Capture Some Grad Dance Moves
Why not get the whole family involved? Have everyone in the house dress up in their best formal grad outfits (dust off those suits, tuxes, or old grad/wedding dresses!) for some fun photos together. Have a dance or two, and snap some candids.
7. Do Some Dress Twirls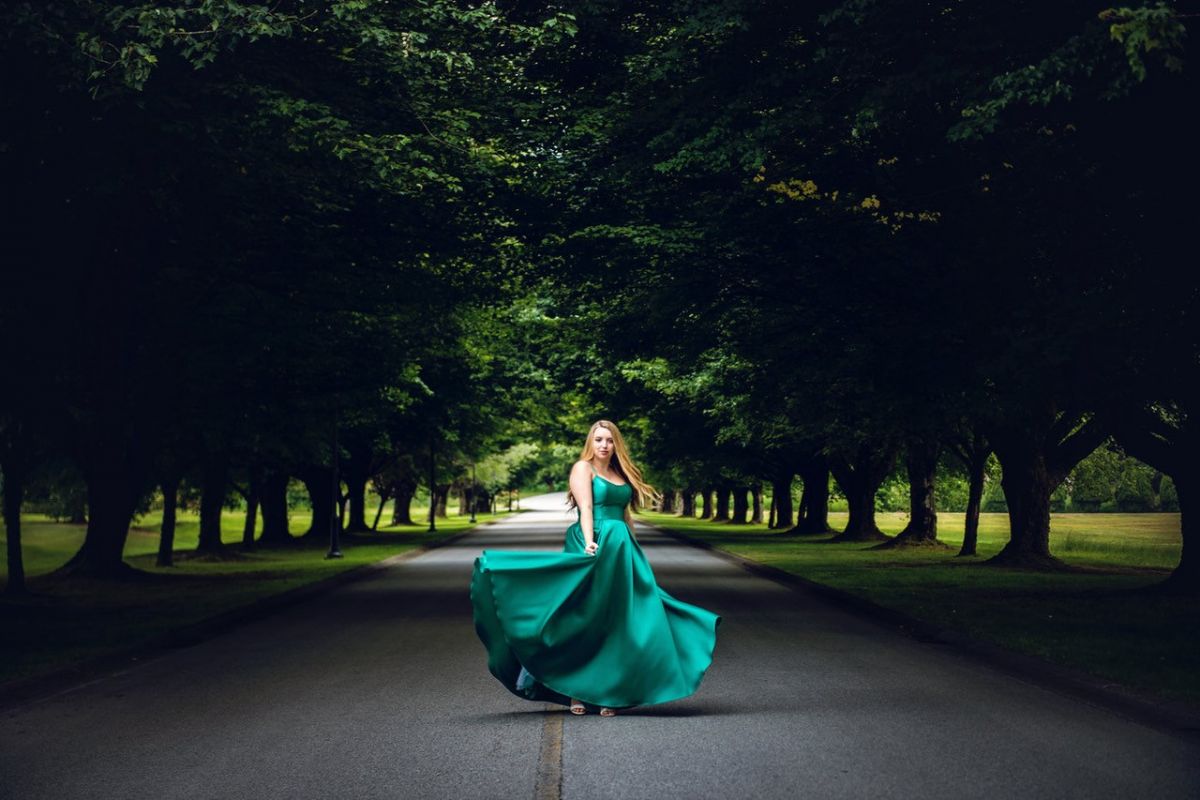 If you have a space like a driveway or patio with some room, do some grad dress twirls! "Have some movement in your photograph. It brings it to life," says Fast.
To capture crisp photos, either switch to your camera's sport mode, or use the shutter speed priority mode and select a fast shutter speed. Try about 1/500th of a second, but you may need to go up to 1/1000th or 1/2000th if you are still seeing some blur.
8. Change Your Angle
"Have the grad sit or lay down if you don't have a large space to shoot in," suggests Crown. "You can create more variety in the images by changing height and angles."
9. Employ a Tripod
To ensure the family gets to be in a few photos too, use a tripod and a remote shutter or your camera's self-timer setting. This way you can set up your camera and hop in the photo!
10. Try a Portrait Lens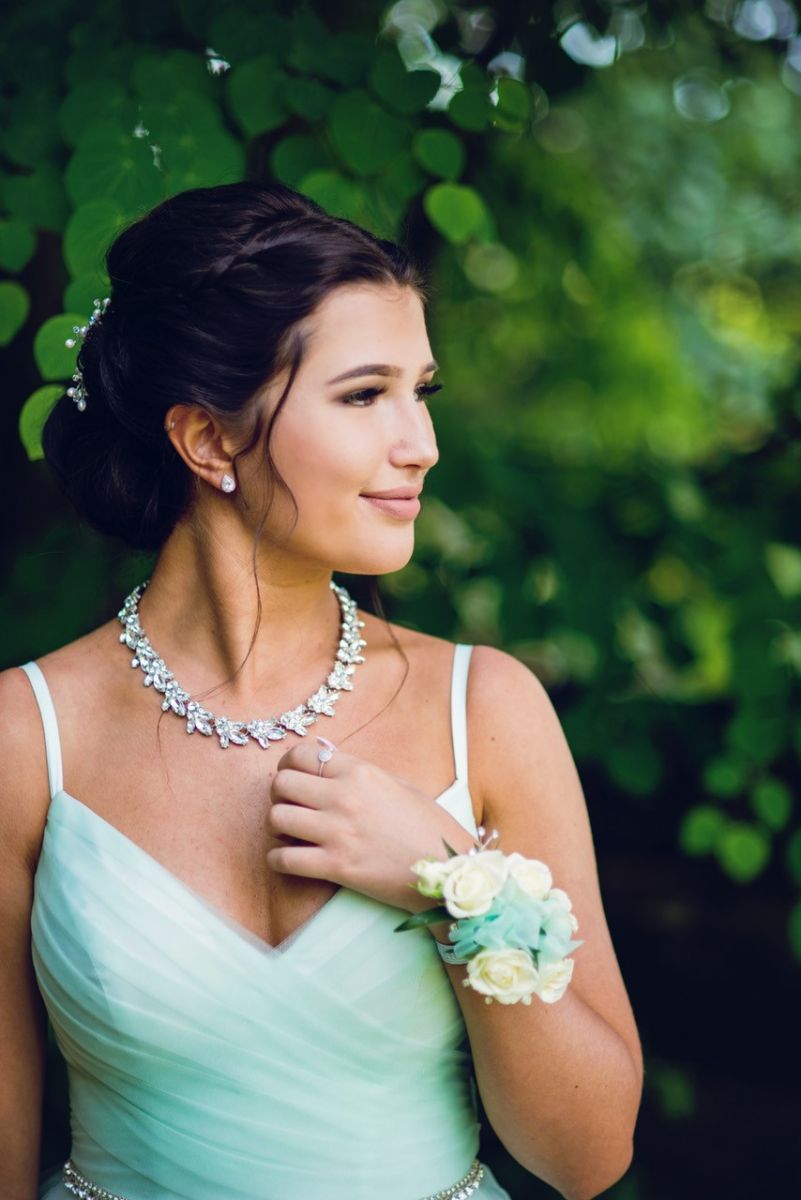 Just have a kit lens? It might be time to upgrade! A 35mm, 50mm, or 85mm lens, for instance, are all great lenses specifically for portraits like formal grad portraits. Each of those lenses come in f/1.8, f/1.4 and f/1.2, which will give that nice 'blurry' background (with that depth of field growing in intensity from f/1.8 to f1.2). The photo above was taken on a Sigma Art 35mm f/1.4 lens, and is one of Fast's favourite lenses for grad portraits.
Grad Invitations & Announcement Cards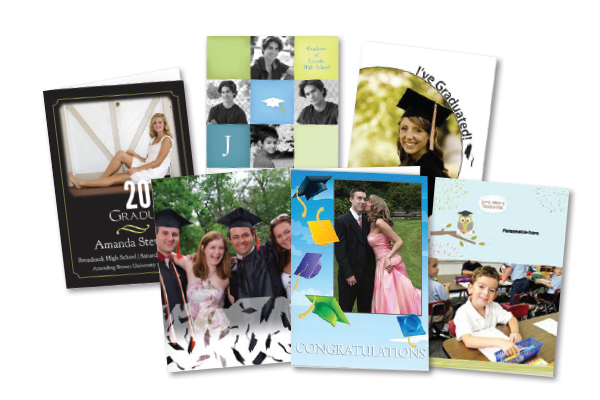 Share your celebration with family and friends! Use your graduation photos to personalize your own cards. Our Photolab has a selection of graduation-themed templates to choose from – just add your own photos and text.
Send invitations to your virtual graduation party.
Grad goes virtual this year! Create your own custom invitations and host an online graduation party for your classmates, using an online meeting platform like Zoom.
Send out graduation announcement cards, a great keepsake for loved ones.
Send congratulations cards out to fellow graduates to commend them on their achievement.
Graduation Keepsakes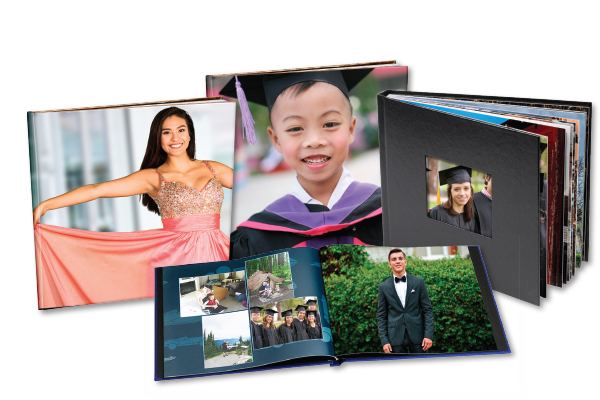 Special memories like graduation should be preserved for years to come! From prints and collages to photo books and mugs, there are lots of ways to create lasting keepsakes with your graduation photos.
You can order them online through our Photolab, or through our London Drugs Photolab App available for iOS and Android. Then simply order and have your keepsakes delivered right to your home. Or send them straight to your family and friends!