Could the right food container help you make better food and drink choices? We think so! With all of the cool container options available today — from mason jars to bento boxes to refillable condiment tubes — you can reduce waste, save money, and pack healthy meals for eating on the go. Most are also freezer, microwave, and dishwasher safe, making meal prep and clean-up a breeze.
Bento Boxes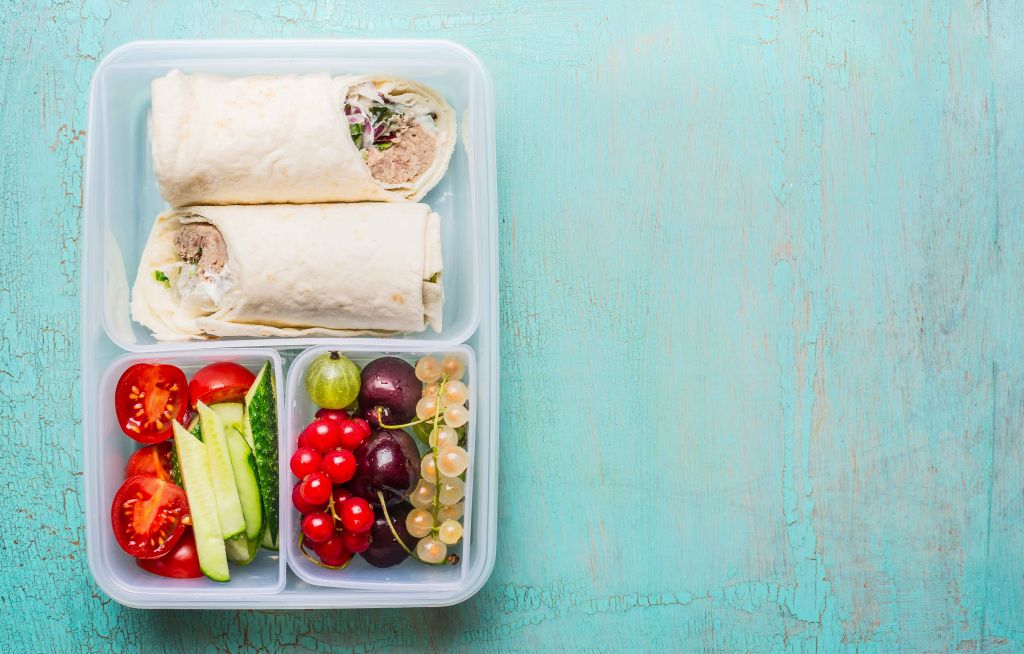 If one of your goals is to get a grasp on portion sizes without sacrificing variety, try a bento box container. Traditional bento boxes originated in Japan as individually portioned take-away containers that allow for different ingredients to be neatly compartmentalized. Each section begs to be filled with something tasty, but because you have to be mindful about portions, you'll never have to worry about over-packing (and overeating).
Mason Jars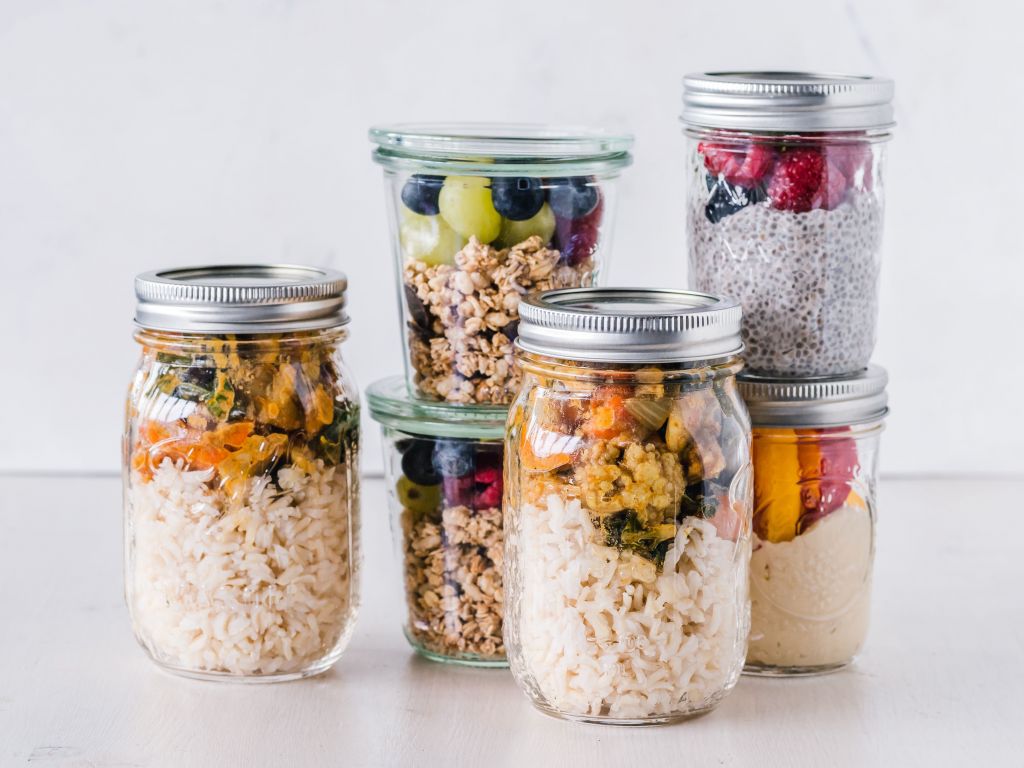 If you get excited about beautiful food, the humble mason jar is your best friend. With no fancy packaging to hide behind, your food's going to have to be colourful and varied, which usually means more vegetables.
And with Canada's new food guide recommending that half of each meal be made up of fruits and vegetables, this is a good thing. As each layer builds in your jar, you'll be inspired to make the next one contrasting in colour and texture. Even better, get an assembly line going and fill up three or four at once.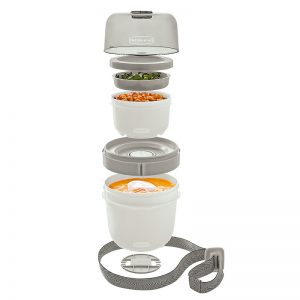 Soup Sets
Because soup alone is never enough, invest in a soup set that includes a vessel specifically designed to prevent hot liquids from leaking but also comes with other containers that will hold a salad, protein, bread, etc.
A set that's all bundled together means each container nestles into the next and may even come with a carrying strap so you can skip a separate carrying bag.
Water Bottles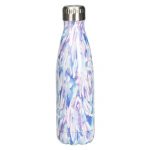 Always need your water to be ice-cold or piping hot? If that's been your excuse for not drinking enough water throughout the day, you need to get yourself a double wall water bottle. The two layers produce an insulating effect, meaning your hot liquids stay hot and your cold liquids stay cold.
Just do yourself a favour and buy separate ones for water and coffee/tea; once your water bottle makes contact with anything other than water it'll retain a hint of that flavour forever.  
Eco Packaging 
In Japan, there's a tradition of wrapping gifts in pretty, reusable fabric, furoshiki. It's environmentally friendly, practical, and so much more original and creative than using traditional wrapping paper.
Adopt this technique and use a pretty, reusable container for gifting home baking or for returning borrowed sugar/flour/eggs to a neighbour. And think beyond the kitchen — these containers would be great for gifting and storing kids' toys, sewing notions, makeup, etc.
Silicone Tubes
It's true: condiments make everything better. But when it comes to carrying slippery sauces and drippy dressings, ditch conventional lidded containers for refillable, soft silicone tubes. They come in a variety of sizes and the smallest ones are perfect for salad dressing, hot sauce, or even fresh lemon juice. So tiny they can fit in your pocket but made for travel so they'll never leak or burst.
---
Once you find a container set that works for your lifestyle, double up and get a second set. That way, one set can go into the dishwasher while the other set is ready to be filled. 
Find all the container sets you need in our Food Storage section at londondrugs.com.