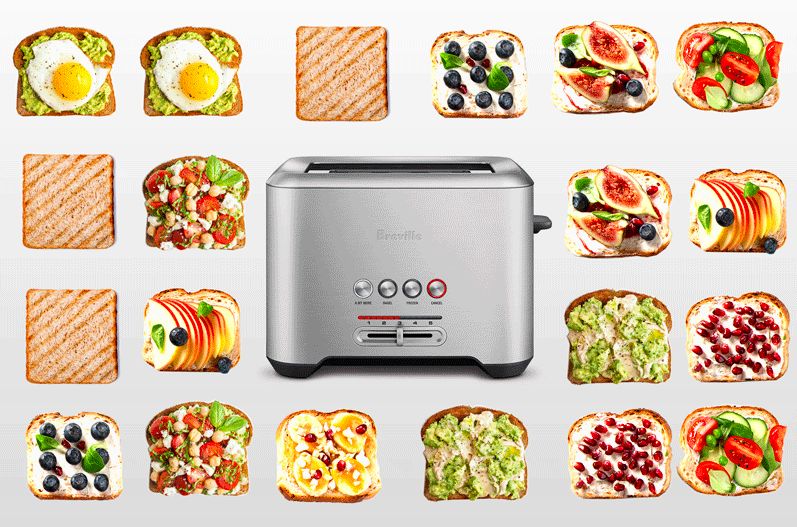 Is there a more perfect food than freshly buttered toast? That warm, buttery goodness that melts in your mouth can't be matched. Or can it? Last year avocado proved it was also a perfect toast topper, making avocado toast one of the biggest food trends of the year. Now, a bevy of other toppings are vying for top spot. Freshen up your toast routine with these palate-pleasing combinations that are both healthy and delicious.
Strawberries and Sunbutter Toast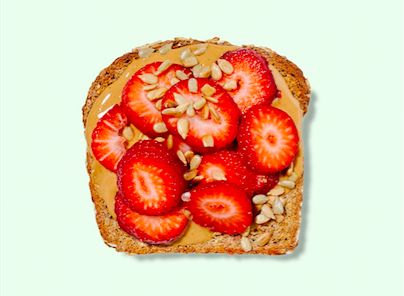 Photo from Women's Health
A modern take on the classic PB & J, this toast, topped with strawberries, sunbutter, and a sprinkling of sunflower seeds, is the perfect combo for today's peanut-sensitive environments. It's quick to whip up on busy mornings, and makes for a refreshing, healthy, and protein-packed mid-day snack too.
Get the recipe.
Cottage Cheese and Honey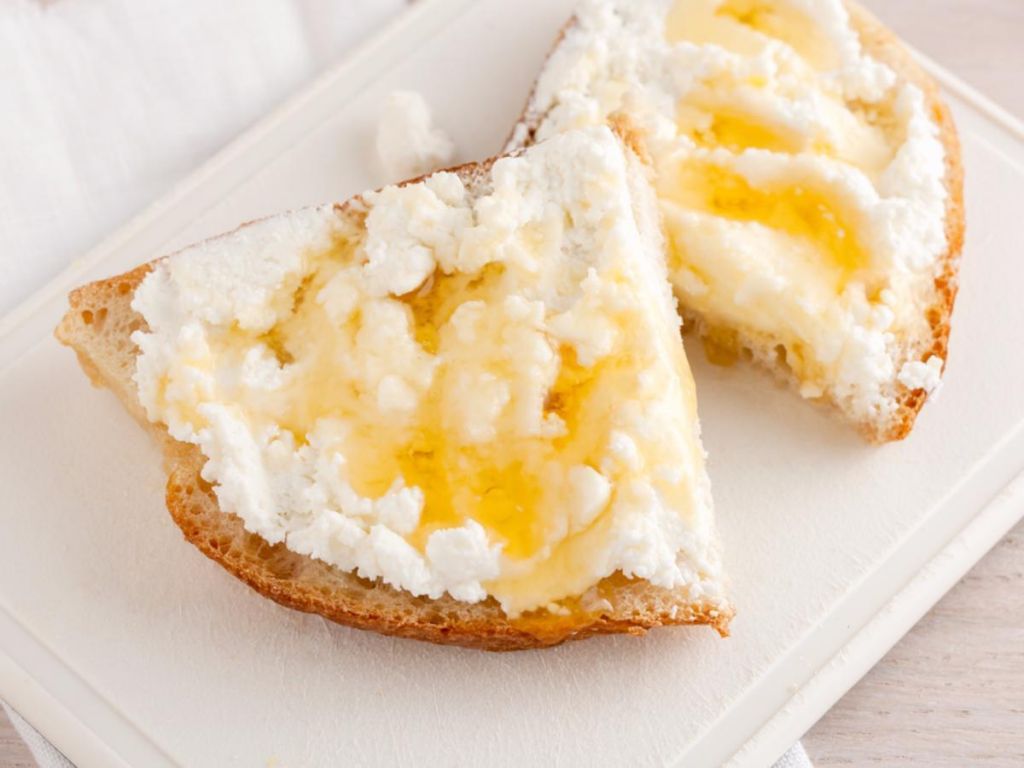 Photo from Eat This Much
Simple. Classic. If you haven't tried this timeless comfort combo, now's the time. With just the right balance of savoury and sweet, it will leave your tastebuds singing for more. Get the recipe.
Fig and Ricotta Toast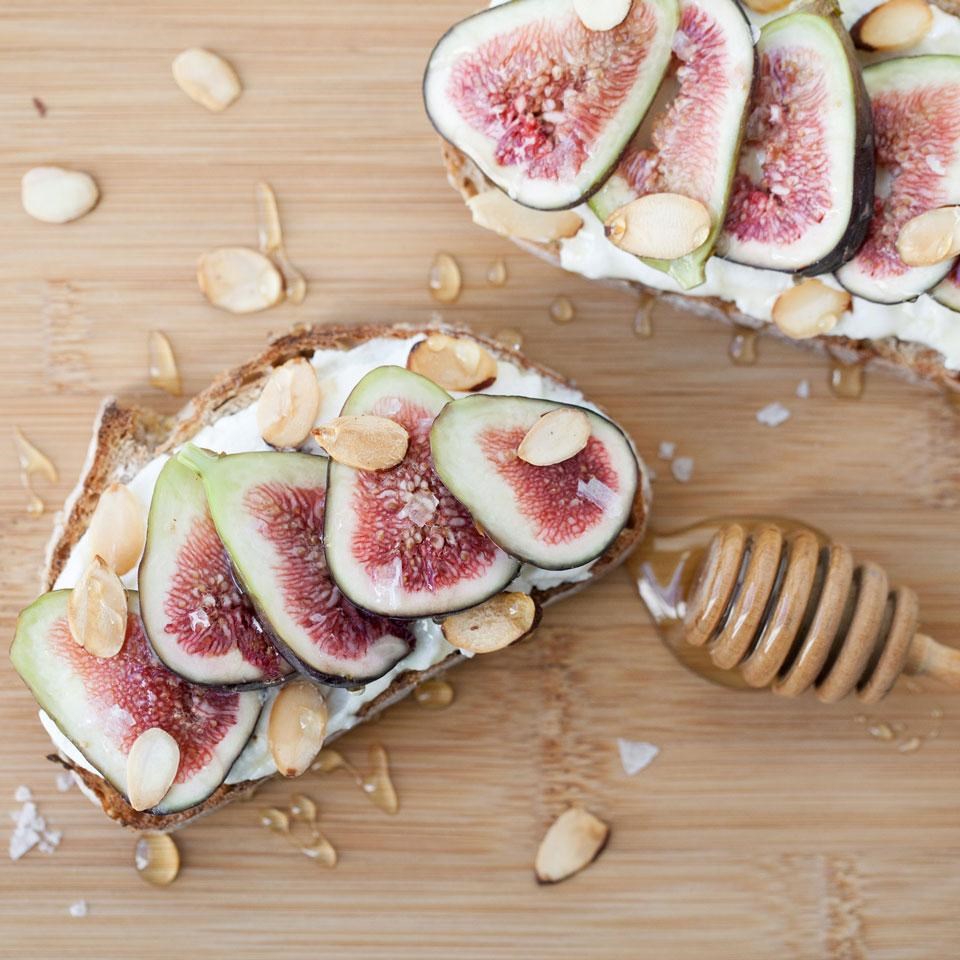 Photo from Eating Well
In the mood for something a little more exotic on your toast? Try this Mediterranean-inspired combo with fresh figs and ricotta. Hungry yet? Get the recipe.
Tomato and Goat Cheese Toast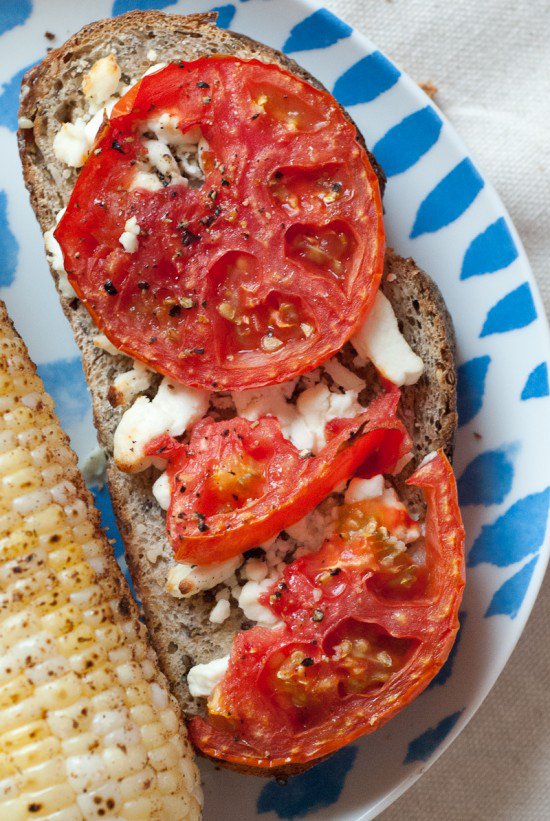 Photo from Cookie and Kate
Looking for ways to sneak more veggies into your diet? Look no further than this healthy tomato and goat cheese toast. With a brush of garlic and olive oil, and a quick oven bake (even quicker in a toaster oven), this toast is definitely worthy of serving at brunch or as a hearty side-dish at dinner.  Get the recipe.
Poached Eggs and Rainbow Chard Toast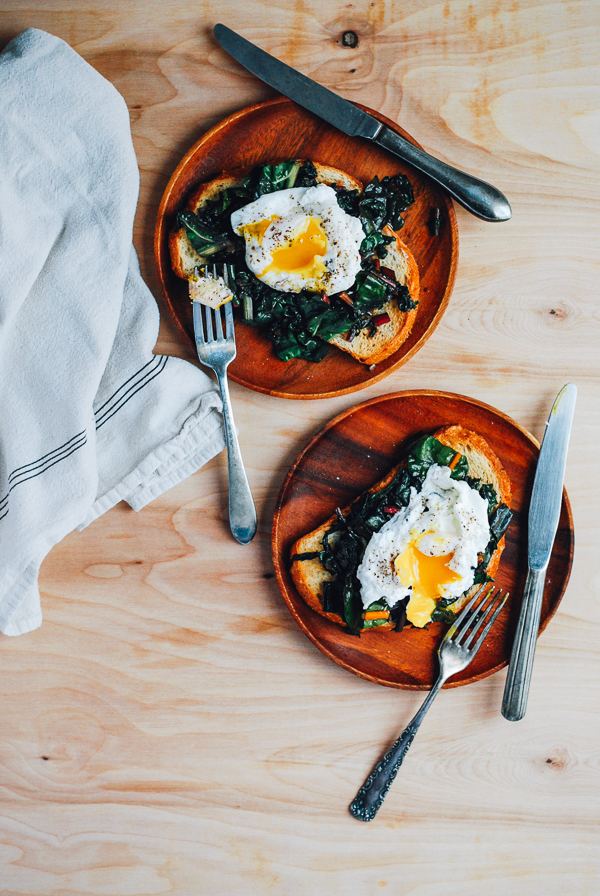 Photo from Brooklyn Supper
Perfect for weekend brunch, or a quick and easy weeknight dinner, this egg-and-chard toast is a light meal that's dense in nutrients. Get the recipe.
Avocado Pomegranate Toast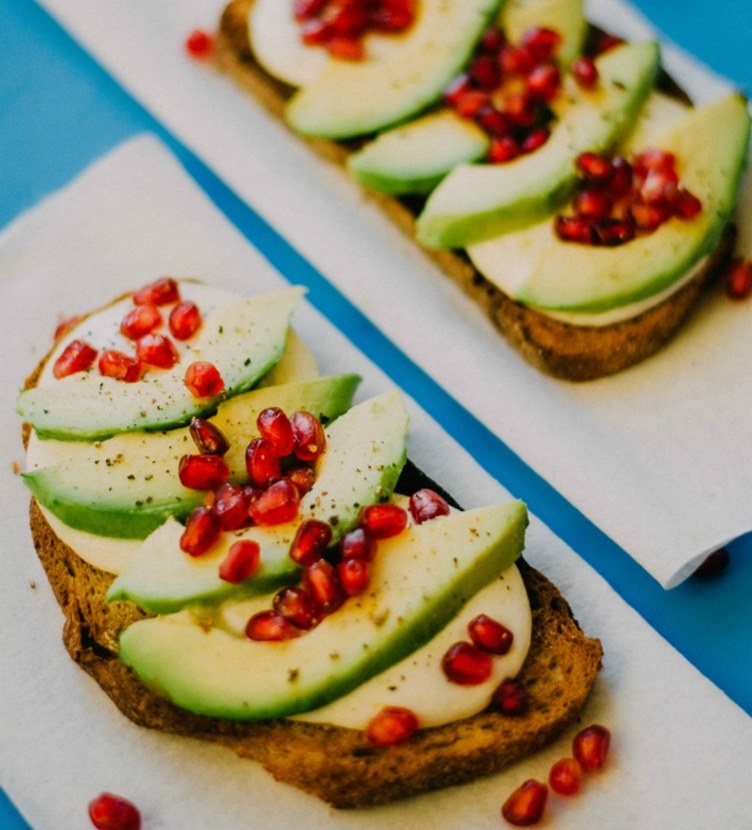 Photo from Live, Eat, Learn
Okay, okay, if you're still enamoured with avocado toast that's cool. But why not up your avo-toast game with a layer of mozzarella and a sprinkle of pomegranate seeds. The antioxidant boost alone makes it worth the effort, and the seasonal colour combo makes it a solid choice for a holiday brunch. Get the recipe.
Need to up your toaster game too ? Check out our selection of toasters from brands like T-Fal, Sunbeam, KitchenAid, and more.