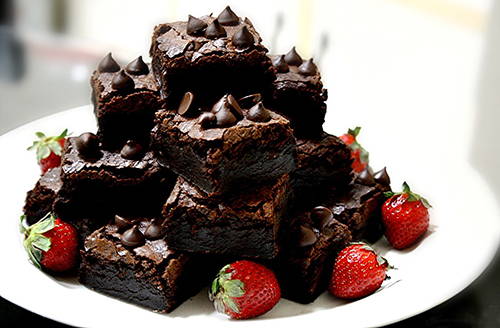 They say everything old is new again—and so perhaps it's unsurprising that just like macramé, fringe and jumpsuits, slow cookers have made a huge comeback.  But this is not your grandmother's Crock-Pot; today's slow cookers are smart, being WiFi enabled and remote controllable from your phone or tablet.
And it's not just the tech that's superior: so are the meals.  Long gone are the recipes for mushy meats, bland beans and overdone veggies from yesteryear.  Instead, celebrity chefs and foodies alike have developed ways to sex up slow-cooked suppers.
Here are five easy recipes guaranteed to keep your pot hot, and your belly happy.
[Related: 6 brilliant slow cooker recipes for busy mornings]
* * *
Long an Asian staple, ramen recently conquered the dining tables of the Western world. Become your neighbourhood's Ivan Orkin (the Tokyo Ramen genius!) to make a delicious home cooked bowl on the double.
In fact, this is one of the most shared Ramen noodle recipes on Pinterest for a reason…it's AMAZING. And you'll have plenty left over for later.
Pro tip: If you can swing it…don't skip the curry roasted acorn squash! That savoury sweet topper puts this soup over the edge.
* * *
To be fair, not all slow cooker recipes are created equal: some require just too much advance prep for folks in a rush. Thankfully, it's not that hard to find recipes like this one, involving low-to-no prep.
And unless its super warm in your kitchen, you won't even break a sweat from chopping the onions and peppers for these bean enchiladas… and then you just toss the veggies and roll 'em up in some tortillas. Heck, they don't even have to be rolled that well because the entire mess is covered in mmmmm-elted cheese (make sure to get the pre-grated kind.)
A de-lish dish, to be sure.
* * *
Vegetarians were once entirely overlooked in Crock-Pot cookbooks—and for good reason, since tackling vegetables in the slow cooker is a delicate task: too much time means a soggy soup, and not enough can be tough on teeth. Thankfully, sophisticated slow cooker veggie recipes are much easier to find nowadays.
For instance, these stuffed peppers make the perfect Sunday supper. And the stuffing can be done with pretty much any type of grain, bean or cheese you have on hand. Perfect every time.
* * *
Historically, slow cooked meals too often involved heavy starches, like pastas and potatoes. Now, newer recipes bring in hearty alternatives like oats and grains that are easier on the starch—and the waistline. In fact, this recipe for velvety beef goodness dished over polenta melts in your mouth, and the ragu tastes even better on toast for leftovers the next day.
Trust me, this is one you'll want to try.
* * *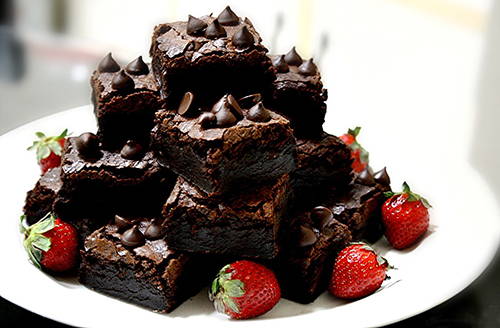 Naxon Beaneries (the original name of the slow-cooker) are for more than just cooking dinner. Delicious desserts like cheesecakes, cobblers and crumbles are family favourites you can easily whip up in a slow cooker.  These brownies by Martha Stewart for one, are an essential in the Crock-Pot canon—because really, why stop at a single chocolate brownie when you could triple that?? 'Nuff said.
With twice as many households using slow cookers than just a generation ago it's no wonder that today's time-strapped families rely on them for everyday survival.  If you don't have one yet, consider the investment… a good slow cooker is worth its weight in gold…er, at least truffles?
[Related: 6 brilliant slow cooker recipes for busy mornings]
Buono appetito!