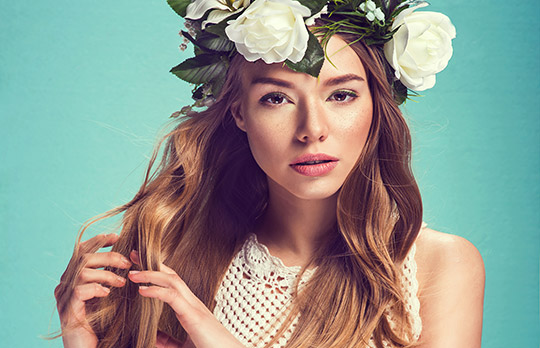 Join us for an afternoon or evening of makeovers, skincare analysis, gifts with purchase, and so much more.* Plus, you'll also receive an exclusive in-store offer!
Speak with a beauty advisor at your local London Drugs cosmetics department for more details, or view below for gala dates and times.
*event activities vary by location.
ALBERTA
Oliver Square West, Edmonton
780-488-3366
Saturday May 6, 1-6pm
South Edmonton Common
780-432-3589
Saturday May 6, 1-5pm
Windermere, Edmonton
780-430-3985
Saturday May 6, 1-5pm
Jasper Gates, Edmonton
780-484-0110
Sunday May 7, 11am-4pm
999 Fir Street, Sherwood Park
780-467-2551
Saturday May 13, 11-5pm
Gateway Power Centre, Grande Prairie
780-539-6832
Saturday May 13, 12-3pm
Lethbridge Town Square
403-320-7784
Saturday May 13, 12-5pm
13th Ave SE, Medicine Hat
403-580-4119
Saturday May 13, 12-4pm
Sierra Springs, Airdrie
587-775-0337
Saturday May 13, 12-4pm
BRITISH COLUMBIA
6th Street, New Westminster
604-524-2964
Friday May 5, 11am-4pm
Scott Road, Delta
604-591-6915
Saturday May 6, 12-5pm
Driftwood Mall, Courtenay
250-703-2394
Saturday May 6, 1-4pm
Cherry Lane Shopping Centre, Penticton
250-487-3342
Friday May 12, 12:30-4:30pm
5000 Kingsway Plaza, Burnaby
604-448-4806
Saturday May 13, 11-5pm
Kerrisdale, Vancouver
604-448-1036
Saturday May 13, 12-4pm
West Oaks Mall, Abbotsford
604-853-9375
Saturday May 13, 12-5pm
Langley
604-539-2395
Saturday May 13, 12-5pm
Brentwood Town Centre, Burnaby
604-570-0253
Saturday May 13, 12-5pm
Cherry Lane Shopping Centre, Penticton
250-487-3342 Saturday May 13, 12-4pm
Garibaldi Village, Squamish
604-898-8865
Saturday May 13, 2-6pm
Olympic Village
604-707-2036
Saturday May 13, 4-8pm
Wessex, Kingsway
604-433-1653
Saturday, May 13, 12-5pm
Mariner Square, Campbell River
250-286-7905
Saturday May 20, 12-4pm
Gibsons
604-886-5782
Saturday May 27, 12-5pm