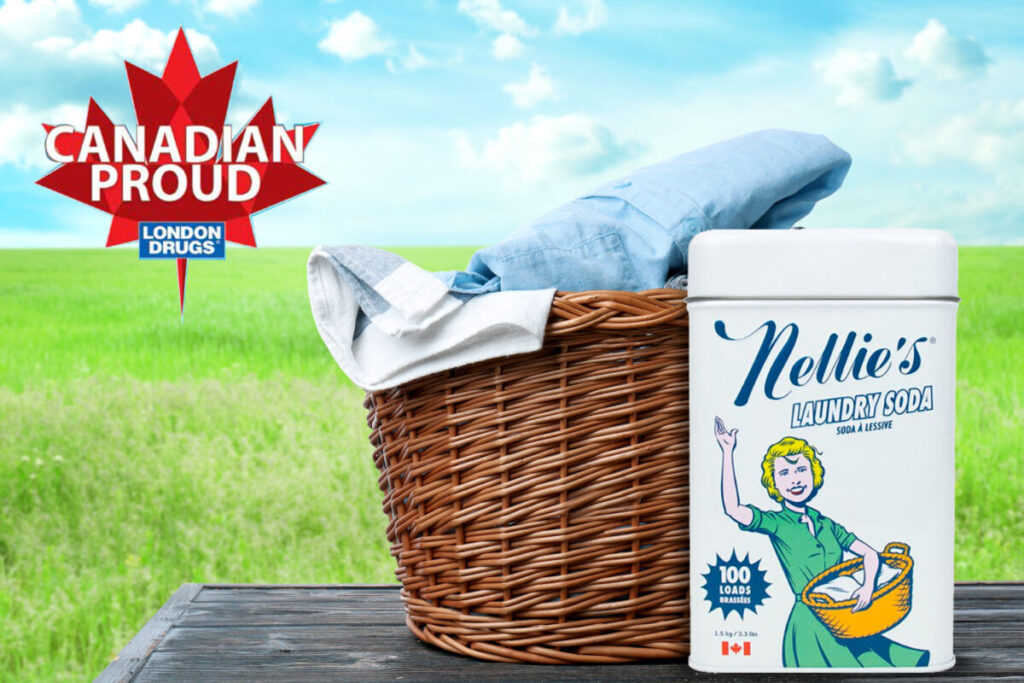 Nellie's – Inspired by a Mom from the Prairies
Nellie's founder James Roberts gives credit for their success story where it's due. "Nellie's is named after my mom, who believed in keeping things simple – in a good way." This is obvious in products like their iconic powdered laundry detergent. "The fact is, more cleaning power can be packed into powder," Roberts continues, "Only one tablespoon is needed for a regular load of laundry."
Made in Canada with Canadian Ingredients Nellie's has been making their eco-friendly cleaning products based out of North Vancouver for over a decade, with high-quality biodegradable and hypo-allergenic ingredients.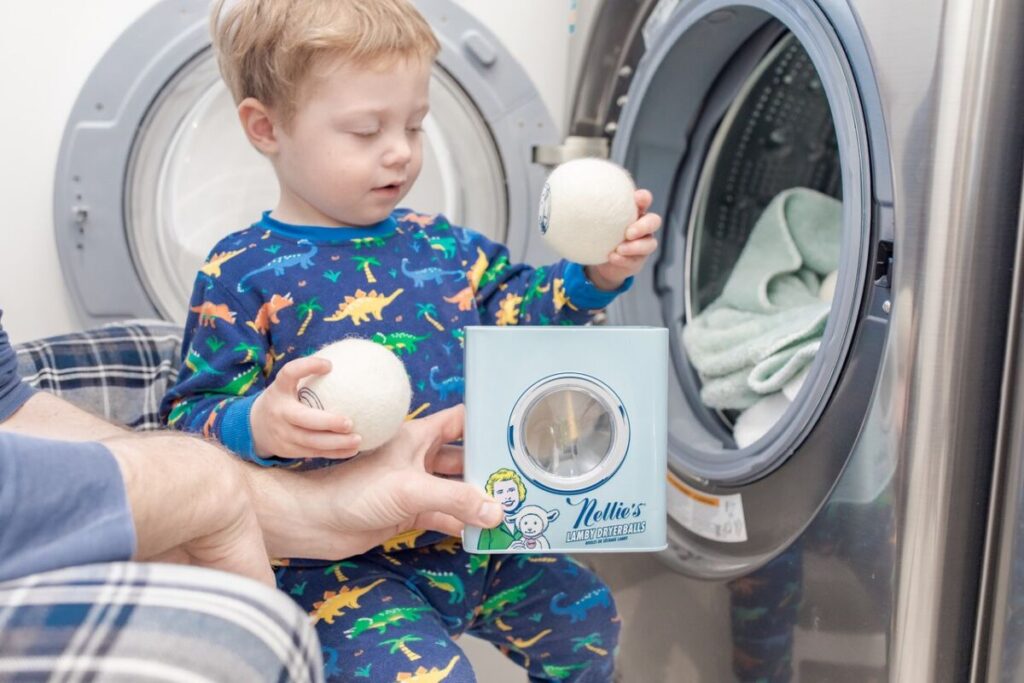 "We don't want to go elsewhere for materials unless we have to," says Roberts, "For example, the soda ash used in our detergent is mined in Canada – it goes from the ground to processing, to the container in your home. That helps employ a lot of Canadians along the way."
Nellie's number one Canadian value: Common Sense. "When I grew up, there weren't a dozen cleaners under the sink," says Roberts, "We like to make products people really need. We also believe things can be made in Canada. Sometimes domestic ingredients may cost us a little more, but it makes sense to support local."
Nellie's also believes in another good Canadian value – honesty. Every ingredient in their products is listed on their website.
Nellie's and London Drugs – a Canadian connection that goes way back. "London Drugs engaged with Nellie's early on," says Roberts, "They started by selling our Nellie's Dryerballs over 10 years ago, and they have grown with us all the way since. That's another Canadian prairie value. You support the people in your community."
Shop Nellie's line of cleaning products, for laundry, kitchen and bath here: https://www.londondrugs.com/nellies/
To find out more about our Proudly Canadian program, click here.