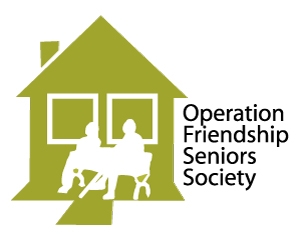 Tis' the season to be giving, and Operation Friendship Seniors Society and London Drugs in Oliver Square are teaming up to make the holidays a little happier for Edmonton Seniors.
The program allows Capital Region residents an easy way to provide meaningful or useful items to seniors who might not otherwise receive gifts or companionship during the holiday season.
"We are so grateful to be part of this program with London Drugs for the first time," said Jimmy Morrison, Community Relations Supervisor with Operation Friendship Seniors Society. "Many of our residents do not have family or loved ones they can celebrate the holidays with, so this small gesture will mean so much to many. We are thankful to the community for any support they can provide to us, especially during the holidays, and look forward to expanding this program with London Drugs in the future."
"London Drugs has supported thousands of seniors through similar programs across Western Canada, and we look forward to starting this program in Edmonton this holiday season," said Shane Bennett, District Manager with London Drugs. "Our customers are very giving, and they often ask us for ways to support our local community—seniors being a core group they would like to help. Operation Friendship Seniors Society does remarkable work in the Edmonton community, and we are happy to unite with them on this program."
The names of the seniors and their gift requests are included on paper ornament decorations and hung on a Christmas tree inside London Drugs in Oliver Square. Shoppers can pick an ornament from the tree, buy the item(s) on the list and bring the unwrapped items to the store, along with the ornament attached. Volunteers will then wrap the gifts at wrapping parties and the gifts will be delivered to the Operation Friendship Seniors Society residents closer to Christmas.
Often, the visits from the gift-bearers are even more precious than the presents themselves. The human contact and social interaction spreads holiday cheer for older adults who do not have family close by with whom to spend the season.
Holiday shoppers can pick up an ornament at the Oliver Square London Drugs on 104 avenue and 116 street starting November 23, buy the items on the list and return them unwrapped to the store buy December 12.
10 POPULAR GIFTS FOR SENIORS
Blankets or throws
Slippers and socks
Pyjamas, nightgowns and robes
Sugar-free candy and chocolate
Kitchen and bath towels
Clothes such as sweat pants, sweaters and underwear
Paper products such as paper towels and tissues
Gift certificates for groceries and toiletries
Books
Board games