You're ringing in the New Year with some new resolutions, but a lot of us get lost before we've even hit the ground running. Where do you start?
London Drugs Pharmacist, Agusha McGrath, stopped by Breakfast Television Calgary, with the 411 on how those popular gadgets some of us got under the tree can actually help reach your goals for 2018.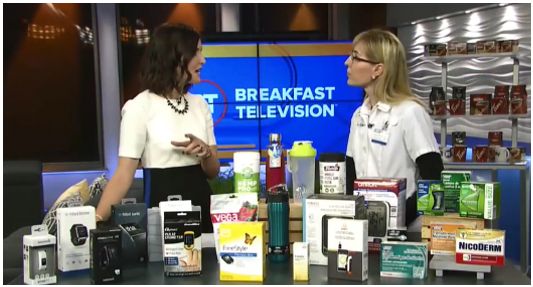 Catch the full segment here or read some highlights below.
If you plan on setting health goals for 2018, one of the best paths to success is to speak with a trained professional. Pharmacists are the most accessible health care providers in Canada. They can help you create a personalized plan to become a healthier you.
Wearable technology makes working towards, or maintaining a healthy lifestyle easy and fun. Set goals with your pharmacist and ask about what wearable device or monitoring technology is best for you. With the newest advancements, catching a health issue before it's a major problem, or just being the best version of you, is easier than ever before.
Whether you're looking for gadget to compliment an already established routine, or you're just starting out on your journey and need a little assistance, London Drugs has the most popular health tech companions on the market.

Fitbit
Fitbits are some of the most popular devices for fitness tracking. Count your steps, measure calories burnt per workout, monitor your heart rate, and track how well you sleep. These can range from simple step counters to full featured smart watches, all of which are extremely user friendly. Join the Fitbit community and challenge each other, or just keep track of your personal goals.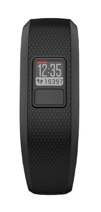 Garmin vivofit3
Need to be reminded to get up and move? The Garmin vivofit will send your automated encouragement, and can monitor different activities, like walking, running, biking swimming, or using elliptical with Move IQ.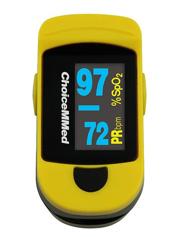 Oxywatch Fingertip Pulse Oximeter
A pocket friendly device for monitoring your blood oxygen levels on the go, while maintaining impressive accuracy. Store your data, set alarms, or replay results.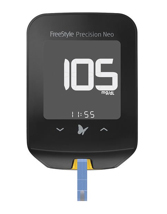 Abbott Precision Neo Meter
Accuracy meets affordability. Make 2018 your healthiest year yet by testing your blood glucose levels anywhere, anytime. No coding required, an easy high-contrast display, with a light user friendly design.