We all want to impress our friends this season by throwing the best barbeque on the block. Are you looking to show off the latest grill in your backyard, host a friendly competition of lawn bowling between pals, or judge a BBQ sauce showdown at your summer staff party? We can help!
Thankfully, these tips will not only offer easy grill cleaning hacks and last minute party planning solutions, but will solidify your status as grill master and foolproof barbecue planner.
Master the art of BBQ sauce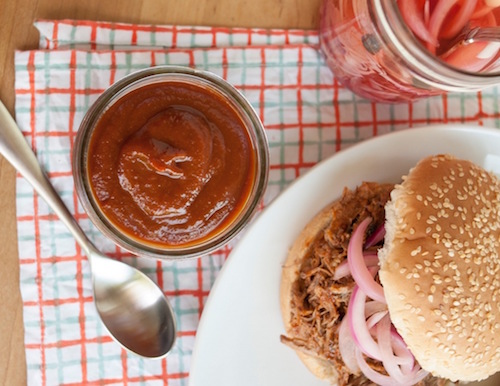 Sure, buying pre-made BBQ sauces works in a pinch (Newman's Own is a trusty favourite – your secret is safe with us), but if you really want to impress your guests, we suggest making your own. BBQ sauce is not as difficult to make as you may think – and the best part? You can tweak it to your taste – add a dash more spice here, a little more sweetness there. A good sauce base is essential in your summer cooking repertoire, so here's one to try on for size: Basic Sweet & Tangy BBQ Sauce. With just a few basic ingredients, like brown sugar, cider vinegar, molasses, Worcestershire, and mustard, it's a simple recipe! Pick up some Cholula Hot Sauce for an extra kick, and don't be afraid to experiment with the spices in your pantry. We trust you.
[More at The Kitchn]
Utilize your space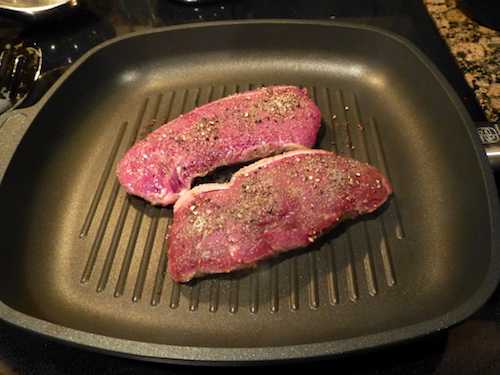 If you have access to a backyard and have space for a cozy patio lounge, we suggest investing in a good grill. Not only will a 5-Burner allow you to feed a large party, but it can be used even in the off season whenever you get a hankering for a steak or a smokey.
On the other hand, those of us who don't have access to a patio or balcony often want to host our own barbecues, but simply don't have space for even a compact grill. This is where a cast iron grill pan will not only satisfy your barbequing needs, but will fit in the smallest of apartments, and can be whipped out at a moment's notice. A quick tip for ensuring your whole party leaves feeling full: avoid large cuts of meat such as pork shoulder and prime rib as these will take the longest to grill, and take up the most amount of space. You can also bring out your slow cooker to take care of roast veggies when feeding a crowd, or when it gets too warm to turn on your oven.
[More at Shape]
Entertain the masses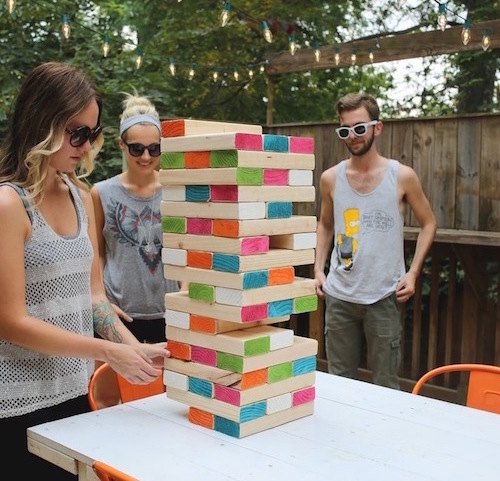 Who said board games are for kids? Not us! We carry a number of different party games suitable for every BBQ theme – a child's birthday party, a graduation celebration, an after-work gathering. If there are too many (or not enough) guests to play the games you have on hand, look into grabbing a bocce set. This is perfect for BBQs on the go – if you're afraid of losing puzzle pieces at the beach and want to kill some time while waiting for your hamburgers to cook, bocce is the answer.
If you want to get a little exercise before chowing down, a badminton kit is also a great option. Keeping it simple? A JENGA! tower and a few friends are all you need.
[More at Apartment Therapy]
Keep it simple with last minute plans
Did you invite "a few friends" over for dinner Friday night, just to see a dozen RSVPs in your phone after work? Don't stress. If time isn't on your side for this barbecue, with a little help from your friends, you'll be able to pull off an effortless and minimalist last minute party.
Suggesting a potluck-style barbecue is an immediate life-saver. If you're able, split up the dishes your pals will bring (appetizer, side, dessert) beforehand so that you only need to worry about the main course. Alternatively, offer up your grill, but have your guests bring their own protein. This way, you can easily cover the starters and sides with a plate of hummus, delicious crackers, and seaweed snacks. For a quick treat that will definitely impress your party, throw some pineapple rings on the grill to go with the meat.
[More at BBC Goodfood]
Plan ahead with quick cleaning hacks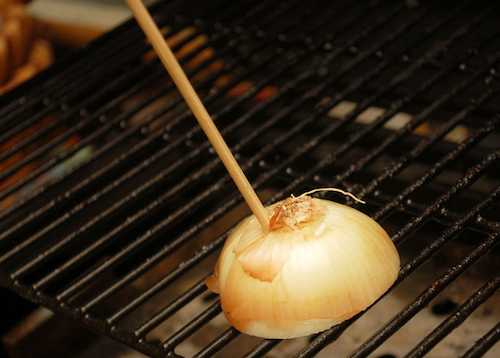 Are you hosting a large party and wary of the mess that will undoubtedly follow? Party maintenance should be at the back of your mind when you're grilling and having fun with your friends and family. The solution? Before your guests arrive, strategically set out a couple of large garbage bags. For any organics and recyclable materials, make sure you have your recycling bin and compost container out and easily accessible. If you want to avoid scrubbing dishes into the night, opt for earth-friendly compostable plates and cutlery. To prevent spreading any sticky sauces or potato salad residue on the furniture, have Wet Ones or another handy antibacterial cloth available at all times.
Of course, one of the most frustrating parts to barbecuing is cleaning the grill post-party. Instead of using foil underneath the grill, try out a reusable barbecue sheet for no-fuss cleaning that also helps reduce waste. Another helpful trick is to use half a raw onion –yes, an onion – dipped in 1 tbsp of oil to rub away grit and nicely season your BBQ for the rest of the summer.
[More at Dad What's 4 Dinner]
Splurge on some cool grilling gadgets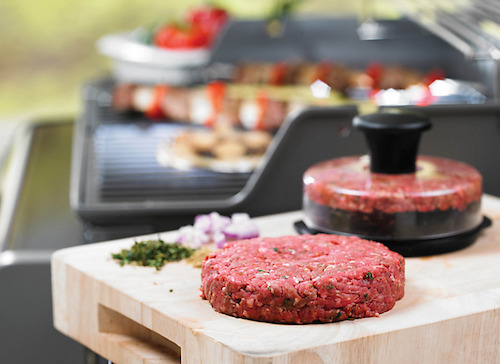 Nothing beats a traditional barbecue like showing off the latest and greatest in non-traditional gadgets. A burger press creates the perfect patty while you cook up some veggies in a grill pan. Want to ensure your steak is seared to absolute perfection? Try an instant-read thermometer to differentiate between medium rare and well done. If you're a real stickler for sauce, indulge in a cast iron sauce pan that you can use on the grill or on the stovetop.
These also make great presents for the grill jedis in your life, even if all you need are the bare bones grilling essentials. So if you're in the mood to treat yourself and add a little sparkle to the grill, or if you just can't part with your tried and true grilling tools, we've got you covered for the rest of the BBQ season.
[More at Health]