Before planning any backyard, block, pool, or patio parties this summer, consult our list of must-haves for 2016. You can probably do without some of them. But do you really want to?
But do you really want to?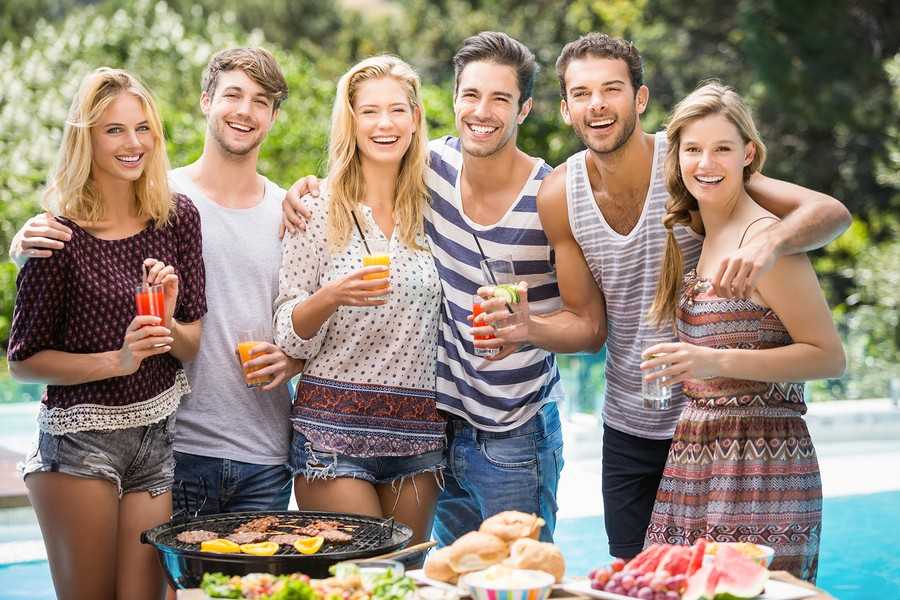 10. Solo Cups
No patio party gets started right without the appropriate cups, and Solos are true originals. Sure, you could risk your own glassware. But then you'd also have to wash them afterward.
Plus, sticking on nametags or writing names directly on the cups with permanent marker is a great ice-breaker.
9. An Ice Cream Maker
Automatic and hand-driven versions are available, but an attachment to your current mixer might also work. Either way, the results are extraordinary. You get full control over ice cream or frozen yogurt recipes. Best of all? Prep time is minimal, which beats baking pie from scratch in the summer heat.
8. Mosquito Defenses
Don't let your garden gala end in muttering, itching, and slaps (of bugs, of course). Short of requiring repellant in the dress code, the best option is to prepare for the oncoming swarm. Electric zappers work great and there are new non-electric versions, too. If you prefer to only keep away from winged tormentors, stick to candles and torches.
7. Patio Lanterns
A great Canadian once said, "Those patio lanterns / they were the stars in the sky. / Those patio lanterns / lighting up our lives." Indeed, there's nothing quite like trading a fast fading Canadian sunset for the warm glow of these stringed bobbles.
With so many options, including battery-operated LED lights, now you can be more creative than ever.
6. A Swinging Chair
Having at least one swinging seat provides character, and potentially some extra shelter, to your patio. It gives guests a chance to relax and recharge, as needed. And let's face it, they're just plain fun. There are many colours and unique designs, just pre-measure the space to ensure ample room to swing.
5. An Outdoor Heater
These are becoming an increasingly popular accessory, especially for those cooler Canadian nights during late summer. Your options range from functional floor models to restaurant-style overhead heaters.
If you're especially daring, another fantastic option is one with an open flame.
4. Entertainment
Even if you have a live band, they'll probably want a break at some point. So a quality portable speaker system is a good investment. Some designs are even cleverly patio optimized. And these days, many can conveniently stream music straight from your smartphone.
3. A Patio Set
Without a great patio set, where will everyone sit? More importantly, where will you put the food? Luckily, we have some great deals on smaller sets at LD. We also have table cloths, folding chairs, and even a folding picnic table.
2. A Barbecue
It simply would not be a patio party without the ability to grill long into the night. Depending on the size of your party, you might even need one with over 50,000 BTU.
And don't forget, barbecuing isn't just for carnivores anymore. Check out these great vegetarian grilling recipes.
1. Your Family & Friends
Okay, forget everything else. You'll always have an amazing time as long as you remember to surround yourself with loved ones as often as possible this summer. And really, how could you forget?
Enjoy your summer, Canada.
To stock up for your next patio party, join London Drugs online or at a location near you.