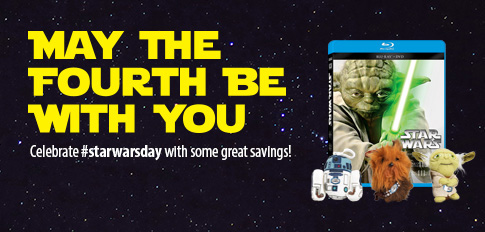 By Matthew Simpson, Computers Manager
May the 4th is here! It's that special time of year where we all gather together to celebrate Star Wars! It's a big year for Star Wars fans, with the release of The Force Awakens and the upcoming Rogue One. Needless to say, it's a good time to be a Star Wars fan! Let's take a closer look at some cool stuff we've got in-store to help with the celebration of your favourite franchise.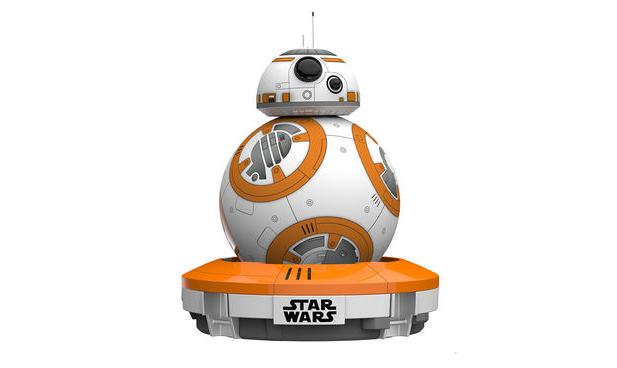 Do you love BB-8?  Of course you do, how could you not? Now you can bring home your own BB-8!  This smartphone-controlled droid can explore the galaxy with you for as long as an hour on a single charge. Control him directly or let him explore on his own. BB-8 evolves as you play and will even learn your voice and perk up when you speak to him! You can also make recordings from his point of view and play them back.
In case it's not clear yet, this is the droid you've been looking for! Just check out this video of him in action if you don't believe us:
The Sphero BB-8 is available in our electronics department. Order yours today!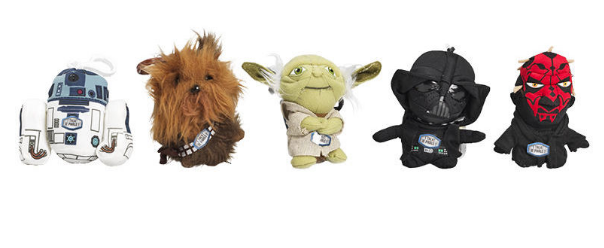 All your favourite characters, 4 inches tall and adorable, and able to speak lines from the movies! These cute little guys are only available in store at $14.99 each so visit us to get yours!
Join the dark side and go on the hunt for Jedi. This is the weapon of the Inquisitors, the villains from the ongoing animated series Star Wars Rebels! Fight with a dual-bladed saber, or one long saber, plus there is a detachable force disc you can throw at your enemies!
The Inquisitor Blade is available by special order.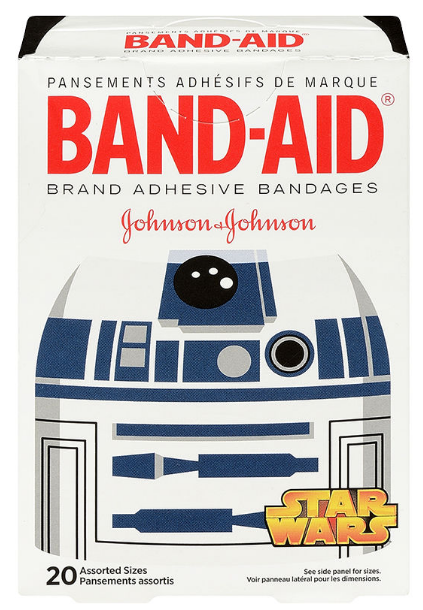 Injured during your fight against the dark side? Heal up faster with these Star Wars Band-Aids!
No Star Wars Day celebration would be complete without the stories we're celebrating! The prequel trilogy, the original trilogy, the complete saga, and The Force Awakens are all available on Blu-ray.
Take your place in the greatest battles in the Star Wars universe! Fight with the rebels or the empire and take your place as a hero of Hoth or Endor! You can also pick up the special edition and add Han Solo's blaster to your arsenal!
Star Wars Battlefront is available for Windows, XBOX One, and PlayStation 4.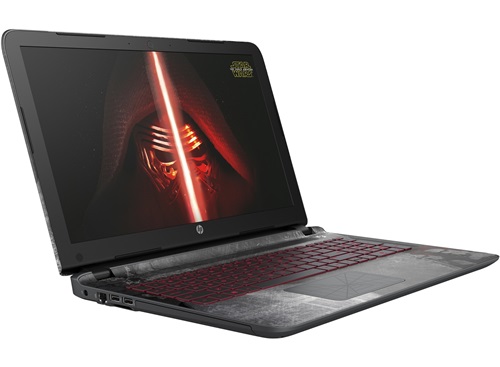 Join the dark side with this limited edition HP laptop. Featuring a 15 inch high definition screen, backlit keyboard, Intel Core i5 CPU, 8 GB of RAM and a 1TB hard drive, this machine is no slouch in the power department ,but more importantly, the design is inspired by the dark side! It also comes pre-loaded with an extensive library of Star Wars content.
Also available are a special edition laptop sleeve and wireless mouse to match!
There is so much more cool Star Wars stuff though.  Check out the entire selection during our May The Fourth Be With You event!
* * *
About the Author
Matthew Simpson has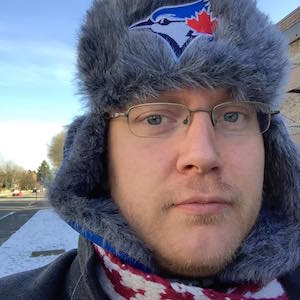 been a manager with London Drugs Computer and Audio/Video departments for nearly a decade. He love tea but not coffee, and is usually the tallest guy in the room.
Matthew is an avid movie buff and can almost always tell you the name of that guy that was in that movie you love.