LD Experts keep you in the know with what's new in computers, technology, electronics, photography, and much more.
LD Expert Chris Lyons recently appeared on CTV Morning Live Edmonton's Tech Talk to demonstrate the power of the Photo Scanning Box at the London Drugs Photolab. Watch the full interview here, or read on for a recap below.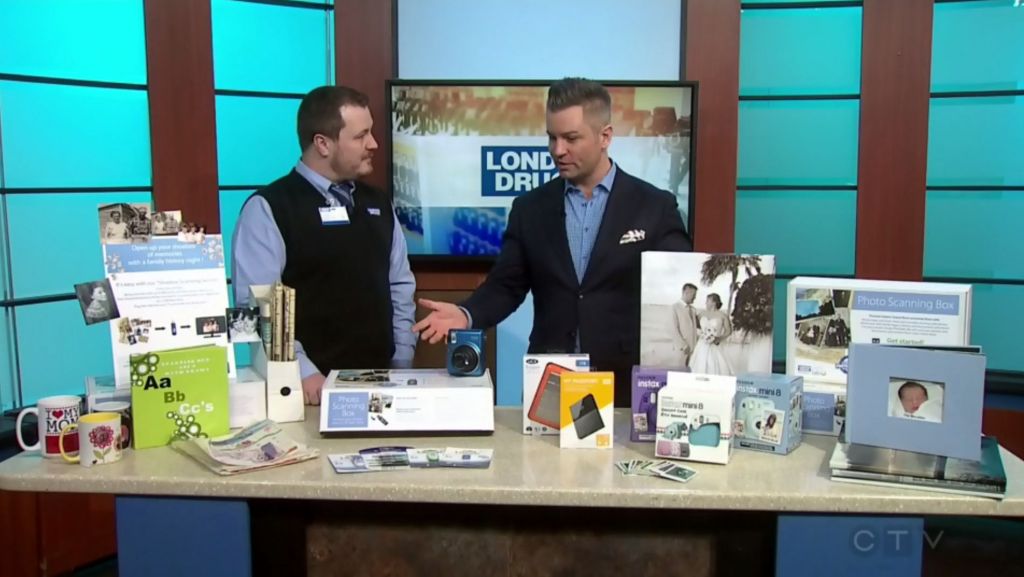 We all have those old family albums full of photographs that we cherish so much — yet only bring out once in a while to look at, and reminisce over. Most of us also have a shoebox in the back of our closet filled to the brim with miscellaneous photos, documents, notes and ticket stubs. These are memories we love and want to keep for a long time. And yet how secure are they?
To guard against the unfortunate case of a fire or an event where these photos may be lost, you'll certainly want a digital backup plan. At London Drugs, we have an easy solution: the Photo Scanning Box.
You can bring up to 800 photographs and documents (within 8 1/2 x 14 inch dimensions) to your closest Photolab. Yes–up to 800! Within about a week, we'll digitize your memories and put them all on a USB drive. Peace of mind, so easily achieved.
And once your photos and documents are digitized, they can be edited and restored to pristine condition, to enjoy for years to come. You might also consider transferring the truly special prints onto a canvas print or a mug, using our Photolab services.
Don't delay! Keep your memories safe for years to come with the Photo Scanning Box.