Doing laundry is necessary, of course, but it takes time and energy—and we know there are ways to save a little of both.
You probably already know to wash your clothes in cold water to save energy and hang your clothes to dry. Now try these next-level tips to truly up your laundry game.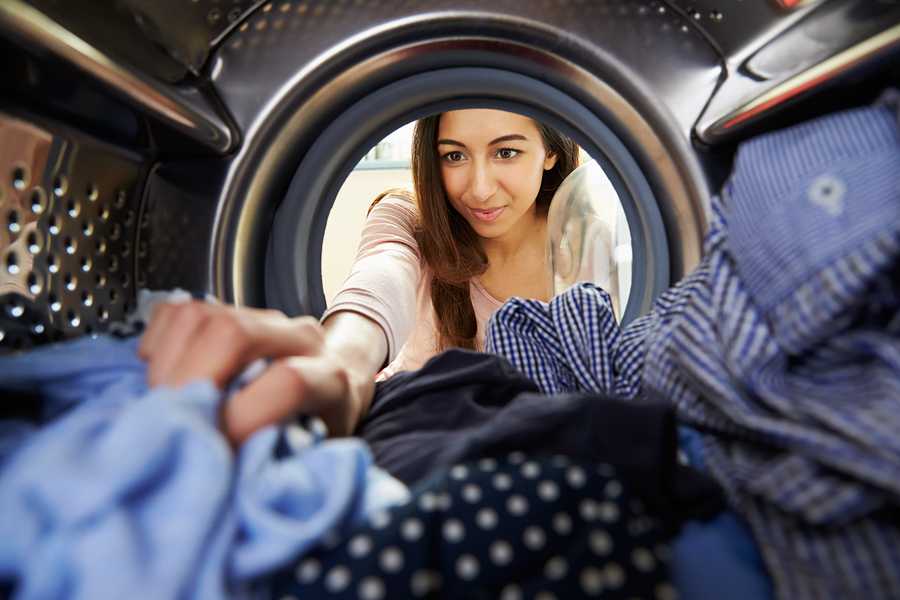 Vinegar Magic
Vinegar is a magical cleaning tool. You probably already use it to clean your microwave or other kitchen appliances, but it's amazing in the laundry room too.
If your sweaty workout gear is a little too fragrant, pre-soak it in a vinegar solution. The technical, sweat-wicking fabrics that work so well during exercise are actually harder to clean; the vinegar helps cut through your body's oils to eliminate that smelly bacteria.
And vinegar doesn't just clean, it also softens fabrics! Add ¼ to 1 cup of white vinegar to your washer during the final rinse cycle instead of a traditional fabric softener. (You've already got the vinegar in your pantry—you might as well use it, right?)
Don't forget, too, that washing machines also need to be cleaned regularly, along with your clothes. You can use vinegar to clean your washing machine itself, too–it's easy and cost-effective!

Delicates
Hand washing is best for delicates, but when you need to throw them in the washer make sure you use a mesh laundry bag. It keeps them protected from rubbing against other fabrics that may lead to pilling while the mesh still lets in water and detergent to get them clean. There are even specially designed laundry bags for bras, with padded mesh to protect the cup shape. It's still advisable to use the delicate mode on your washer, but the mesh laundry bags will protect your delicates even more.
When you do hand wash, there's no handy spin cycle to remove that excess water. You can mimic your washer's spin cycle using a salad spinner (make sure you only use this salad spinner for laundry!), or you can lay your garment flat on a clean dry towel and roll it all up. Some more gentle pressing helps the towel soak up that water gently. It's much safer than wringing the water out.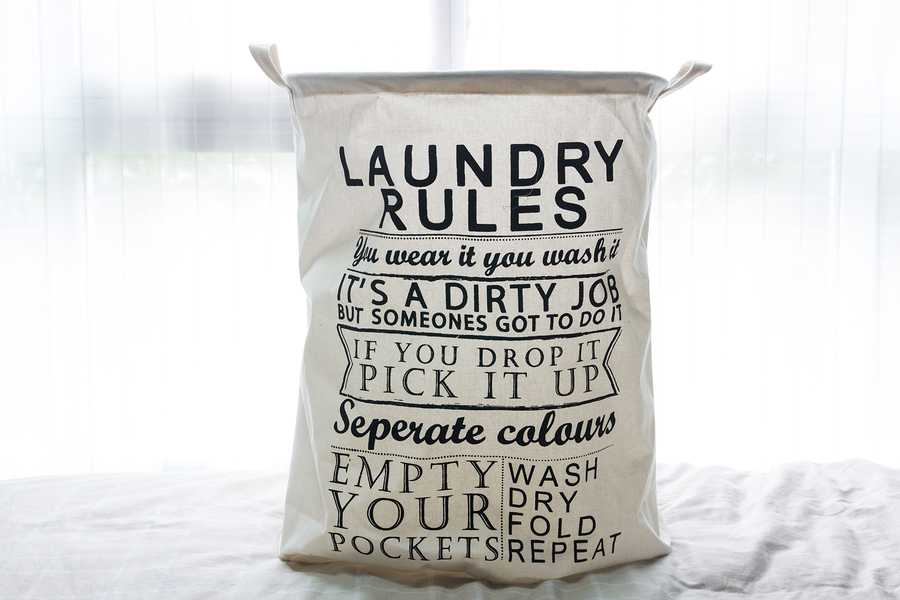 Easy breezy
There are lots of little things you can do that will make your laundry life so much easier. Post a note by your washer to remind yourself about any items that need particular care: those that need to be washed separately, can't go in the dryer, etc. This is especially important if you share laundry duties with a family member! You can use a dry erase board to easily update your laundry notes.
You might also try dryer balls instead of dryer sheets. They do the same thing—soften fabrics, speed up drying time–plus they're reusable.
And those mesh laundry bags you use for your delicates? Keep your socks in there to ensure they all come out of the dryer! In fact, you can give one mesh bag to each family member to make it even easier to sort socks later. Never lose a sock again.
What are some of your favourite #laundrytips? Let us know on Twitter!