Please join us in standing up against bullying. We've partnered with the CKNW Orphan's Fund for Pink Shirt Day as the exclusive retailer of the official shirts, with net proceed going to support local Boys and Girls Clubs across BC, Alberta and Saskatchewan.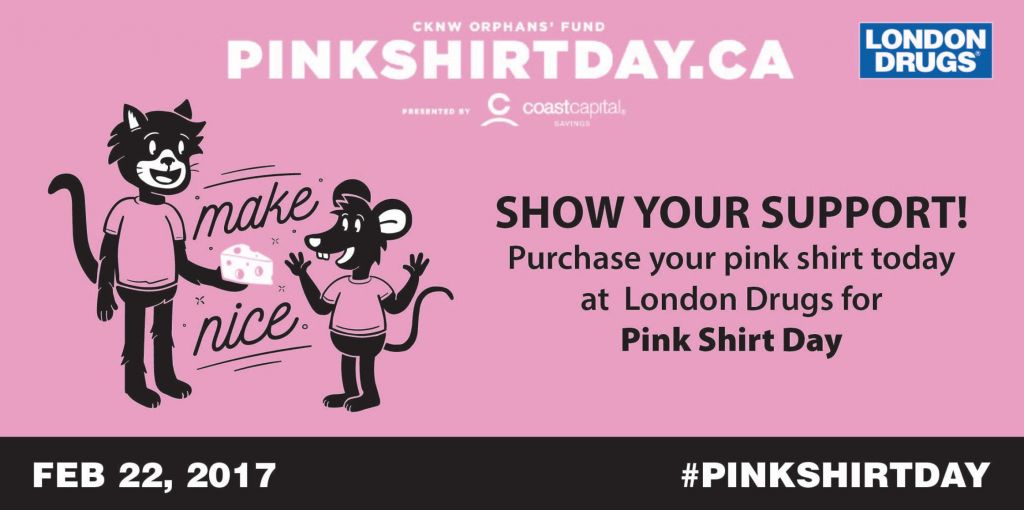 On February 22, 2017, we invite you to join us in wearing pink proudly! Pick up your t-shirt at your local London Drugs store to show your support for this worthy cause.
A simple act of kindness can have an effect on bullying in seconds. It can make a world of difference.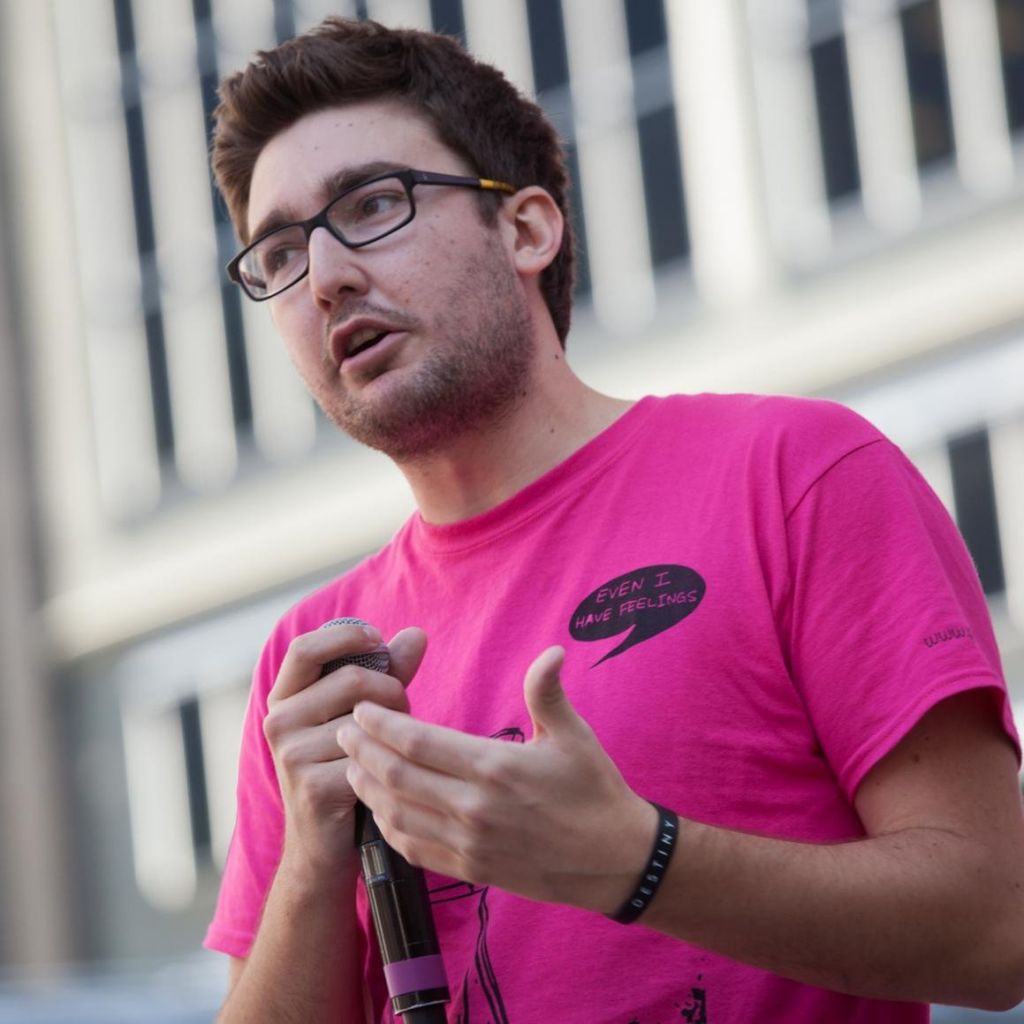 Pink Shirt Day co-founder Travis Price recently shared his personal story with a Kelowna school of how standing up to bullying inspired an international movement. Back in 2007, Price stood up for a student when they were picked on for wearing a pink shirt – and he is now leading the charge across Canada in creating awareness about bullying and how to stop it.
"When we make the right choice and we stand up against it (bullying), that is when we make a difference in our communities and our schools and that's when bullying will start to go away," said Price.
Bullied in elementary school, Price knows the struggle kids are going through when it comes to bullying.
"I believe we are on a path for a better tomorrow and that is what we have to continue to do."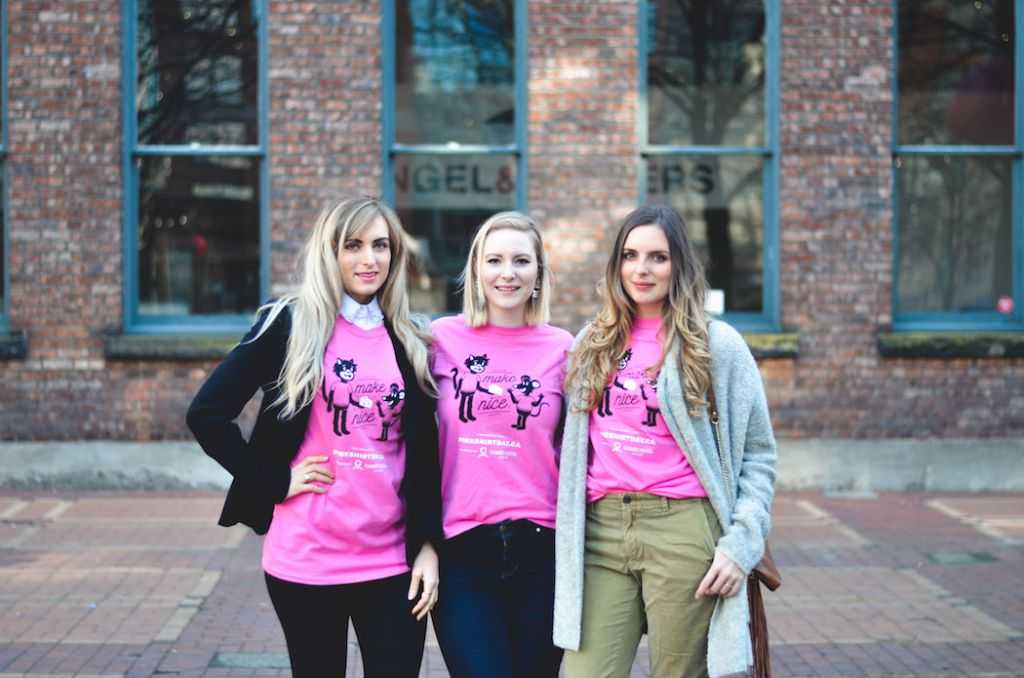 Several Canadian bloggers have spoken out about Pink Shirt Day and the impact it has had on their lives.
"The thing about bullying is it can be stopped with one thing: education. People are cruel over things they don't understand, and we all need to help put an emphasis on kindness education," said Bree from the Urban Umbrella.
On February 22, 2017, let's all join together to put an end to bullying.
Buy your pink shirt from London Drugs or online at www.pinkshirtday.ca. Proceeds go towards anti-bullying initiatives across B.C., including Red Cross's highly successful Beyond the Hurt program where youth are trained to teach other youth.