Are you an aspiring yogi? Or perhaps you're just interested in learning a little more about this ancient practice that's become widely popular. Either way, with World Yoga Day on February 22nd, there's no better time to learn the basics — and we can start you off right with this quick overview of styles, benefits and supplies.
Some Common Yoga Styles
Ashtanga
An active and athletic form of yoga. Its literal translation from Sanskrit means "eight-limbed yoga," but you don't have to be a giant spider monster to enjoy it. This style is often associated with vinyasa or power flow classes.
Great when: you feel energized, want to move your body, and challenge your mind.
Hatha
Almost every kind of yoga taught in North America is some form of hatha yoga. It's an all-encompassing word for any physical yoga practice, but in the form of a class is usually something that is a gentle, basic approach to yoga and the yogic breathing exercises, often with no 'flow' (or linked movements) between poses.
Great when: you're a beginner, or you're looking to strengthen your foundational knowledge of yoga and the poses.
Yin
A quiet, meditative, and gentle form of yoga. This practice is generally close to the ground, might involves blankets and pillows (yes, really), and can be held in a heated room. Each pose can be held for up to two minutes, so it's a great patience practice as well.
Great when: you've got some seriously sore muscles that need some love and attention, and/or you're looking for a thoughtful and restorative practice.
Hot
A term often used interchangeably with Bikram yoga, although there are many forms of hot yoga today including Moksha and Baptiste). This is quite literally, yoga done in a hot (and we mean hot—up to 105°F or 40°C) room, so prepare to sweat buckets and bring a towel.
Great when: you're ready to get hot and sweaty with your yoga practice.
Some Health Benefits of Yoga: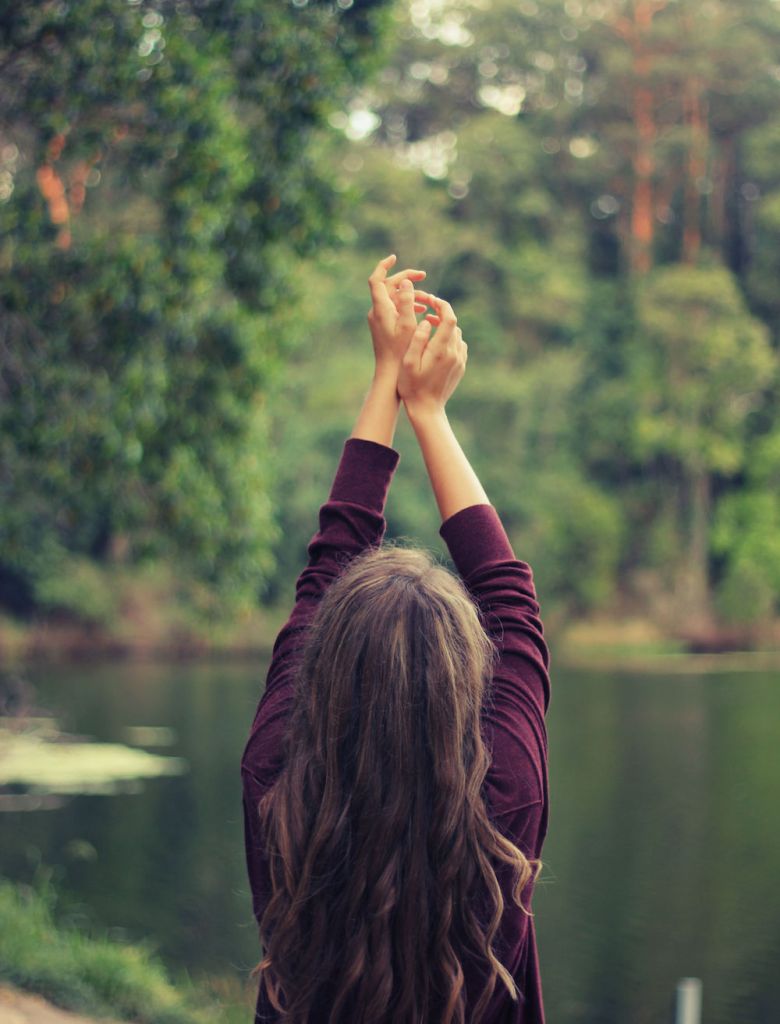 Improved Strength & Flexibility: You might not be able to touch your toes or hold a plank position on day one, but with patience and consistency you will be able to gradually tone and loosen up tight muscles.
Stress Release & Mental Clarity: Because yoga is so focused on connecting movement with breath, yoga has been linked to relieving chronic stress patterns and relaxing the mind.
Better Sleep: Regular yoga practice has been linked to a more restful sleep in people with insomnia.
Mindful Eating: Research has also linked the meditative qualities of yoga to help strengthen the mind-body connection and increase the physical and emotional sensations of eating.
Lessened Chronic Pain: A regular yoga practice has been shown to have some pain-relieving effects on the brain.
5 Terms Every Yogi Should Know
Before you saunter on into a yoga studio, brush up on a few of the basic Sanskrit words you'll hear in most yoga classes:
Asana: Used interchangeably with the word 'pose.' Each yoga pose is a different asana. For example, Uttanasana is a standing forward fold.
Namaste: It means something similar to 'the divine light in me honours the divine light in you.' It's a way of feeling and sharing that divine yoga love.
Om: A meditative sound, pronounced 'ohm' and while the true meaning has been lost to the mists of time, it's connected to universal energy.
Shanti: Its literal translation means 'peace.' Often used as a mantra (for example: 'om shanti, shanti, shanti') as an invocation of peace.
Yoga: Union. Because yoga is all about that mind-body connection.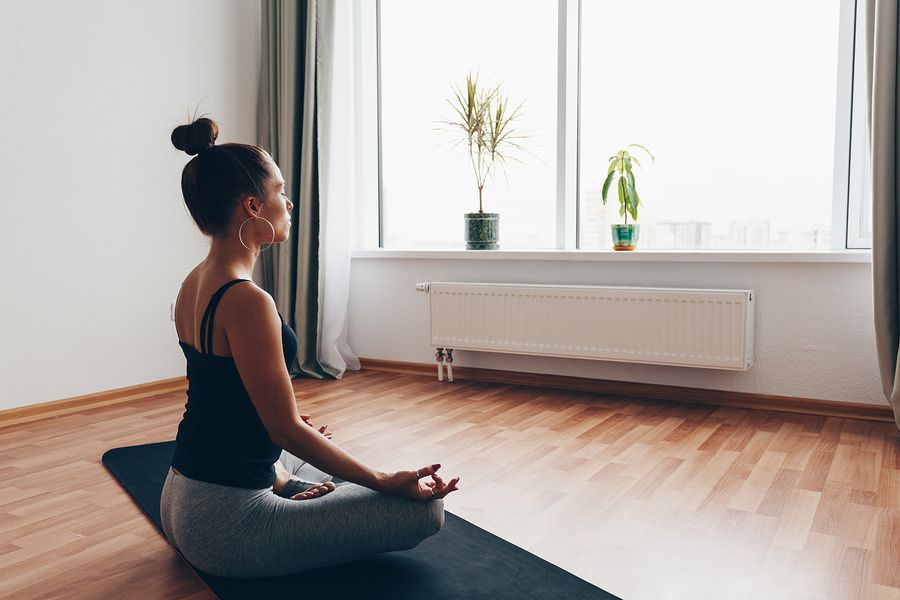 Helpful Yogi Supplies
Ready to sign up for your first class? You can also try an at-home practice before stepping into the studio. Here are some tools to help you get started:
Yoga Mat: There are lots of different kinds with varying thicknesses and lengths. Find one that works for you!
Mat Towel: Great for slippery hands, and even better for hot yoga classes to prevent your mat from turning into a Slip N' Slide.
Mat spray: Especially if you're taking a more athletic practice like ashtanga, mat spray can help keep your mat squeaky clean.
Yoga blocks: These are a smart choice if you're wanting to build your flexibility and need a little extra stability.
Yoga DVD: If you're not quite ready to practice around others, or splurge on a studio membership, creating an at-home practice could be just the thing.
With these tools, you'll be able to confidently start building your own practice, and have a mindful 2017. Namaste!