Moms sometimes get most of the credit for raising their kids, but Dads are important too. As Father's Day approaches, we wanted to share some ideas for spending time with Pops on his special day and throughout the summer. Time to give your best guy some recognition.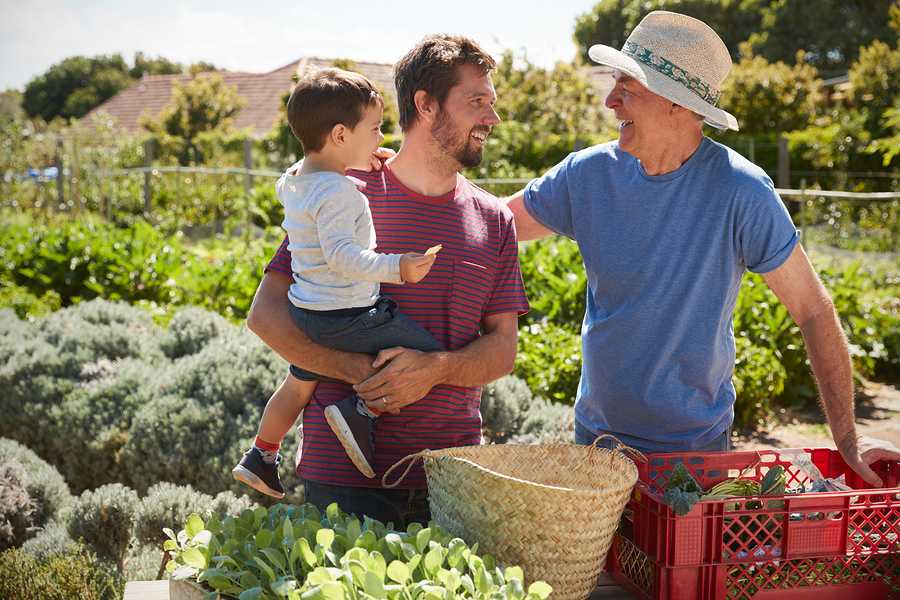 Foodie Father
We often celebrate by sharing meals, but why not make Dad feel special by cooking with him? If you've got a foodie father, he may enjoy visiting a local farmers' market and picking up some fresh ingredients to play with. You can find your local market through the BC Association of Farmers' Markets or the Alberta Farmers' Market Association. Get wild with local produce and cook something special with Dad!
If you and Dad want a little more direction when it comes to cooking, maybe try a cooking class. In Vancouver, the Dirty Apron Cooking School and Delicatessen offers classes focused on different regional food styles or particular ingredients. Get Cooking Edmonton has Master Classes for those who are already experts in the kitchen but all of their classes, from beginner to master, include a four course meal with wine pairings. Looking to focus on a particular cuisine? Kallayanee's Kitchen Thai Cooking Classes teaches how to cook authentic Thai dishes without the expense of travelling to Thailand.
Outdoor Adventuring
Heading outdoors together is a wonderful way to get quality time with Dad. This year is the perfect time to explore Canada's wild beauty, since Parks Canada is offering free passes to national parks, national historic sites, and national marine conservation areas, in honour of Canada's 150th birthday.
Check out Yoho National Park in the Rocky Mountains for waterfalls and rock walls. Or climb to a mountain top and look out over the water at the Gulf Islands National Park Reserve. In Alberta, Banff and Jasper National Parks have tons of scenic walks and hikes leading to gorgeous blue lakes surrounded by mountains–the perfect backdrop for a family selfie.
Want to give Dad a memory he'll never forget? Go kayaking with orca whales! Spirit of the West Adventures has a variety of multi-day kayaking trips that will take you and your father through the heart of orca territory in Johnstone Strait and Blackfish Sound. They even have a portable underwater hydraphone "so we can listen to the beautiful songs of the orca as they pass while we are paddling."
Maybe the family would prefer to explore the Rocky Mountains from the inside! Canmore Cave Tours brings adventurers into alpine caves where you can learn about geology and fossils. If there are grandchildren under the age of 10, they also offer a Discovery Hike in the Bow Valley, suitable for all ages.
Sports Buff
Did your father support your sporting activities when you were a kid? Do you have fond memories of attending hockey games or throwing a baseball around with him? Recreate that fun by trying some new sporting events with your dad this summer!
The Vancouver Canadians' season opener is on June 20th at Nat Bailey Stadium in Vancouver. Buy dad a pop and a pretzel, and watch the baseballs fly. Games continue throughout the summer.
The Calgary Stampede is huge and hectic, but there's something amazing about watching the athleticism of the cowboys in the Stampede Rodeo. There are rodeo events every day throughout the Stampede, which runs July 7-16. There's also the Dog Bowl if animal athletes are more Dad's thing.
If your pops is an adventurous type, show him to a totally new sport at the E-Ville Roller Derby in Edmonton. They have monthly bouts where you and your dad can watch super strong women on roller skates battle it out for the win.
No matter what your dad is interested in, the most wonderful Father's Day gift you can give him is time with you!