At London Drugs, our Win a Dream contest in December granted the experience of a lifetime to five customers who signed up for our new loyalty program, LDExtras. Each of the five was the lucky winner of a $10,000 experience.
Here is a glimpse of one of our $10,000 experience winners, Donna, and her perfect Christmas winning shopping spree:
Donna in Richmond, BC; Siham in Vancouver, BC; and Adeline in Calgary, AB each chose a $10,000 London Drugs shopping spree. Susan in North Vancouver, BC and Shauna in Red Deer, AB each chose a $10,000 photography dream travel vacation to Machu Picchu. Both Susan and Shauna are now in the midst of planning their bucket list trips to one of the seven wonders of the world, and both winners are taking their daughters with them!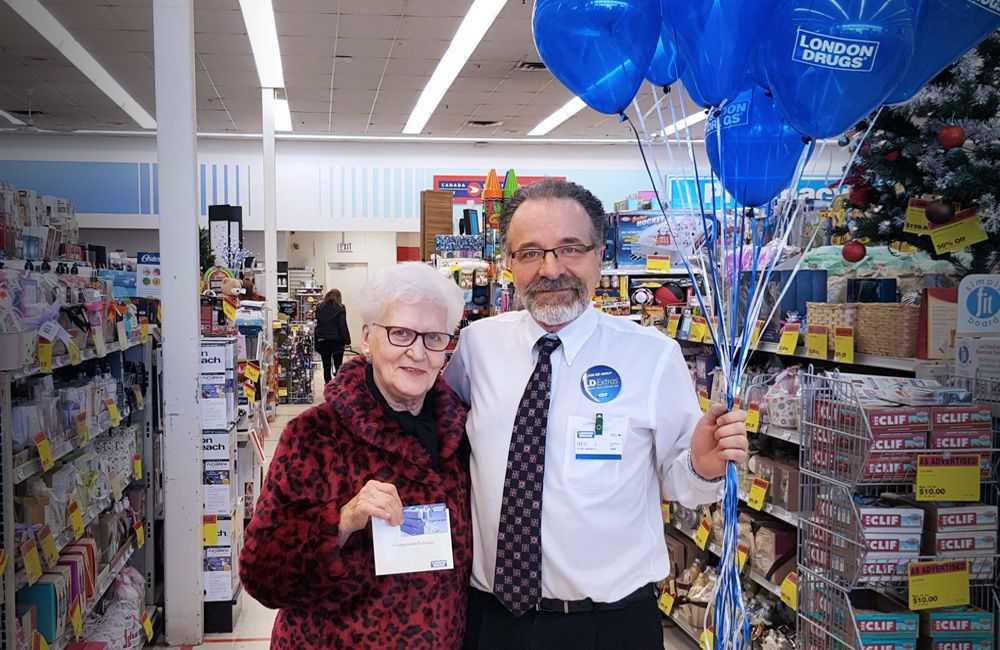 Every one of our winners has an interesting story to tell, whether it's about being a longtime loyal London Drugs customer with personal relationships with staff in our stores; embarking on a shopping spree and having the opportunity to own a first-ever computer; or being a longtime photographer who jumped at the chance to visit the picturesque Machu Picchu!
When we notified our winners, most were in disbelief. Responses ranged from, "I never win anything!" to "Is this for real?!" There was shock, thankfulness and then utter excitement. And we at London Drugs couldn't be more thrilled, ourselves.

The Launch of LDExtras
When we officially launched our new LDExtras loyalty program in the Fall of 2016, we knew we had to communicate the fact that LDExtras is not an ordinary points type program.
Unique to London Drugs, LDExtras rewards our customers with $5 gift vouchers when they accumulate 10 Visits* and on their birthday, along with special member surprises when our customers least expect it.
LDExtras is, after all, all about giving our customers Extras. We value our customers and we want to thank each one for shopping at London Drugs!
If you haven't signed up for LDExtras, make sure you do! There are many more experiences and Extras to be unlocked, simply by being a member.

*A LDExtras Visit is earned when you spend $10 or more (before taxes) on eligible products each day at a London Drugs store or online at LondonDrugs.com.