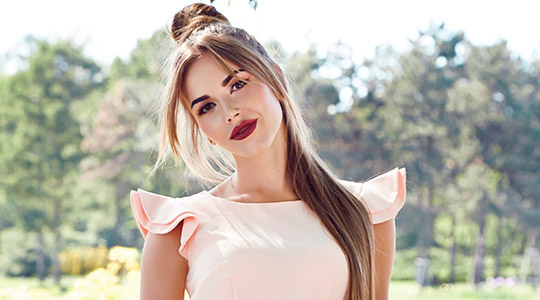 Get ready to celebrate the Fall season with beautiful makeovers, skincare consultations, manicures, prizes and more!* Plus, visit us in-store for an exclusive offer during our Fall Beauty Galas!
See your Beauty Advisor at your local London Drugs beauty department for more details, or view below for gala dates and times. We can't wait to see you!
*event activities vary by location.
ALBERTA
50th Avenue, Red Deer
Fall Beauty Gala
Saturday, November 14, 12-4pm
403-347-8143
13th Ave SE, Medicine Hat
Beauty Gala
Thursday, November 16, 5-9pm
403-580-4119
North Town Mall, Edmonton
Glowing Winter Skin Beauty Gala
Saturday, November 25
780-478-9916
Jasper Gates Square, Edmonton
Fall Flair Beauty Gala
Saturday, November 25,  10am-4pm
780-944-4522
West Edmonton Mall
Glitter Beauty Gala
Saturday, November 25, 2-6pm
780-444-1880
BRITISH COLUMBIA
Mission
All Dolled Up Beauty Gala
Saturday, November 18, 12-5pm
604-820-8417
Duncan Village
Holiday Glamour Beauty Gala
Saturday, November 18, 1-5pm
250-701-6226
East Hastings, Vancouver
Fall Skincare Event
Saturday, November  18, 12-5pm
604-253-6951
Langley
Rockin' the Winter Beauty Gala
Saturday, November  18,1-5pm
604-539-2394
Gibsons
Holiday Glitz Beauty Gala
Saturday, November 18, 12-5pm
604-886-5782
Spall Plaza
Bring on the Bling with Brianne Bennett
Friday, November 24, 11am-3pm
250-860-5311
Lougheed Town Centre, Burnaby
Fall Beauty Gala
Friday, November 24, 12-4pm
604-444-2225
Cloverdale
Simply Beauty
Friday, November  24, 12-7pm
604-575-5885
Penticton
Fall in Love with Beauty
Saturday, November 25, 12:30-4:30pm
250-487-3342
Langley
Winter Beauty Gala
Saturday, November 25, 12-5pm
604-539-2394
Wessex – Kingsway
Winter Magic Beauty Gala
Saturday, November 25, 12-5pm
604-433-1653
Driftwood Mall, Courtenay
Twas the Night before Christmas Beauty Gala
Saturday, November 25, 1-4pm
250-703-2394
Nanaimo North Town Centre
11th Annual Surprise Party Beauty Gala
Saturday, November  25, 10am-3pm
250-760-2035
West Oaks Mall, Abbotsford
Radiant Beauty Gala
Wednesday, November 29, 6-9pm
604-853-9375
Hastings & Abbott
Fall Beauty Gala
Wednesday, November 29
12-5pm
604-622-7036
SASKATCHEWAN
First Regina East, Regina
2nd Annual Fashion and Makeover Gala
Tuesday, November 14, 6:30-9:30pm
306-546-1605
Lawson Heights
Glitter Beauty Gala
Tuesday, November 14, 7-10pm
306-975-3847
Lawson Heights
Black Friday Beauty Gala
Friday, November  24, 12-4pm
306-975-3847