Few companies have a better track record of stellar E3 performances than Sony. Recent years have been filled with crowd-pleasing surprises, most recently last year's God of War and Spider-Man reveals. While E3 2017 was not as unexpected as before, Sony still delivered the goods with a ton of new information on plenty of high-impact titles.
Detroit: Become Human generates more intrigue each time it's shown, as the storytellers responsible for Heavy Rain and Beyond: Two Souls are weaving another engaging tale. Detroit takes place in a world where humans have developed human-like androids to be sold into servitude, and as one would expect a few of those androids are beginning to realize the situation and fight for freedom. With a few familiar faces like Grey's Anatomy's Jesse Williams playing top roles, even casual gamers can find reason to visit Detroit.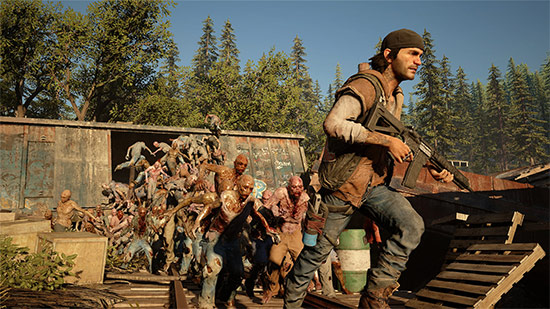 A much bleaker world awaits players in Days Gone, its post-apocalyptic universe being equally beautiful and dangerous. Magnificent natural vistas are filled with danger as a devastating malady takes over the world, affecting human and creature alike. The most recent trailer, for instance, ended with the hero Deacon encountering a giant zombie-like grizzly bear wrapped in barbed wire just minutes after fending off a horde of other monsters. If that's the kind of danger lurking in Days Gone that Sony is willing show off, players can only imagine what else awaits them in this upside-down universe.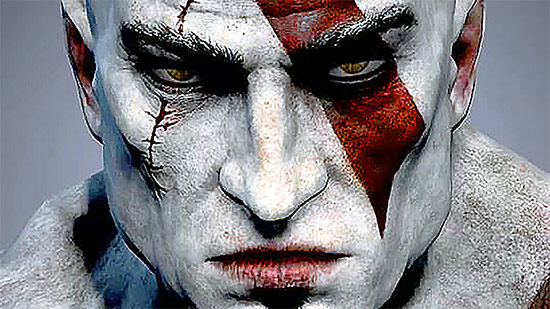 God of War may be changing from Greek to Norse mythology, but the brutal action players have come to expect from Kratos. The addition of his son Atreus adds an intriguing wrinkle, as Kratos must now balance his cold, untrusting ways with mentoring a child that he sees as his last chance to gain some humanity. The harsh, unforgiving world of the North is filled with dangerous creatures of myth, but some like the World Serpent Jormungandr look to aid the duo on their quest. There are many more secrets to uncover in this new God of War, and players won't have to wait too much longer to find them as the game launches in Early 2018.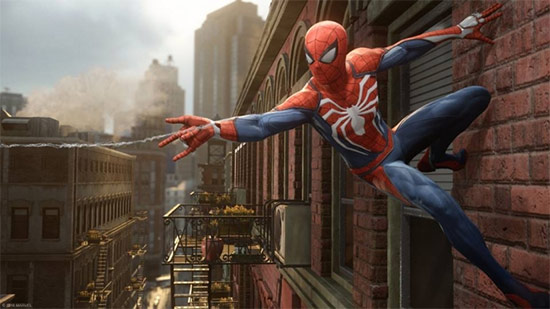 The most impressive showing from Sony's library this year, however, belongs to Peter Parker. The new Spider-Man coming in 2018 dazzled with a ten-minute gameplay demo showing off all of the webslinger's fantastic powers. Freeform combat gives Spider-Man an impressive amount of movement, deftly avoiding enemies while landing attacks of his own. His web powers were also on full display, saving the city from both a falling crane and a crashing helicopter by sticking them to surrounding buildings with his webs. Sony didn't reveal exactly when players can take on the great power and responsibility, but the demo shown made the wait harder than ever.
Sony once again delivered on a strong lineup of games, and this blog didn't even cover titles like Uncharted: Lost Legacy and the newly announced Shadow of the Colossus. The PlayStation faithful will have plenty to look for in the coming months, and London Drugs is the place to pre-order all of these new adventures as soon as possible.