Grab your makeup bag and a dose of creativity to glam up your look for Halloween this year! If you are the type to favour glitter, sparkles, and lots of bright colours over dark, gory looks, don't worry—we have the inspiration for you.
From a glam neon skull to a whimsical woodland fairy, these Halloween makeup ideas will make an impression at any party!
We collected some of our favourite looks from Canadian beauty bloggers and makeup artists to spark your creative costume this Halloween. Keep scrolling to gather ideas for your own Halloween makeup this year, and read what inspired each Instagrammer to create their glam Halloween makeup look.
---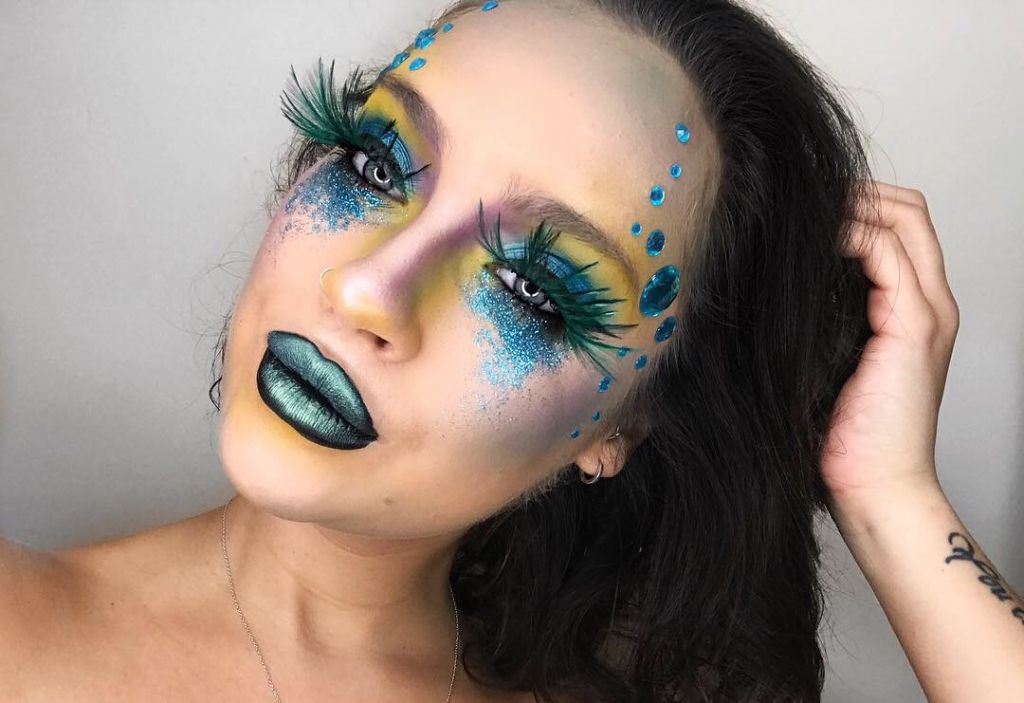 "The inspiration for this makeup look began with the eyelashes. The feathers reminded me of a peacock, so I wanted to include yellow, purple, and blue to compliment the lashes. I took to Pinterest and began pinning photos of peacocks—their colours are truly unbelievable."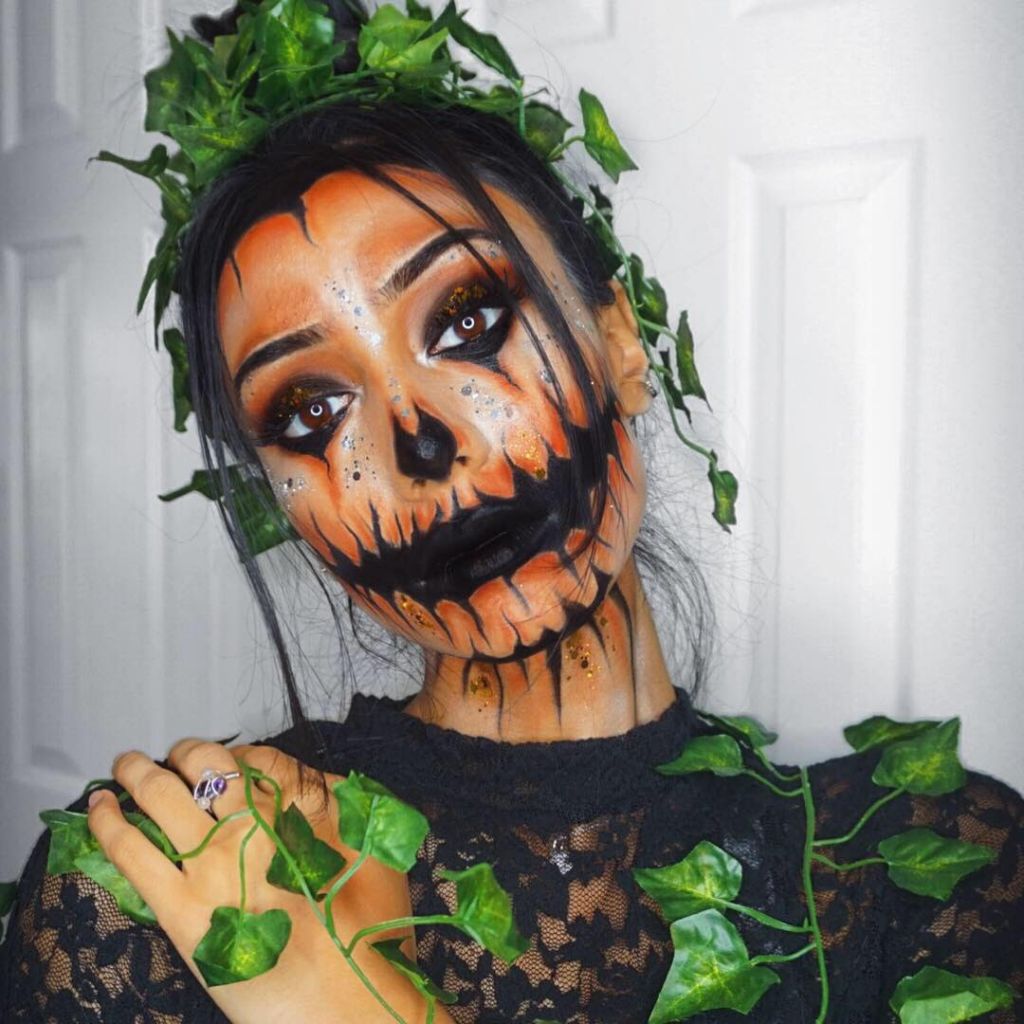 "My inspiration behind the look was the scary/glam Halloween duo. I am obsessed with glamorous Halloween looks with a dark twist, and I wanted to be able to incorporate affordable makeup products to allow the look to be achievable by everyone. My hope is that people continue to enjoy and recreate this look."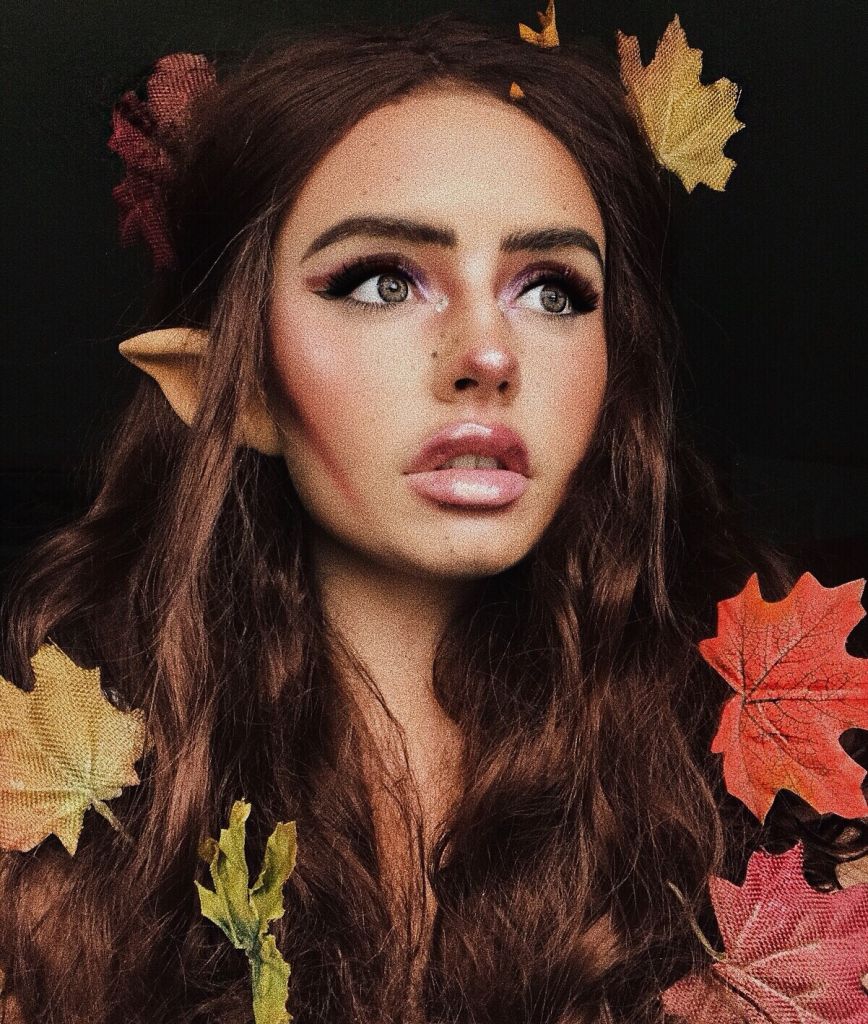 "This was one of my first looks when I decided to bring my creative side forward. I took a lot of inspiration from my childhood—building fairy houses in my grandma's garden was one of my favourite hobbies."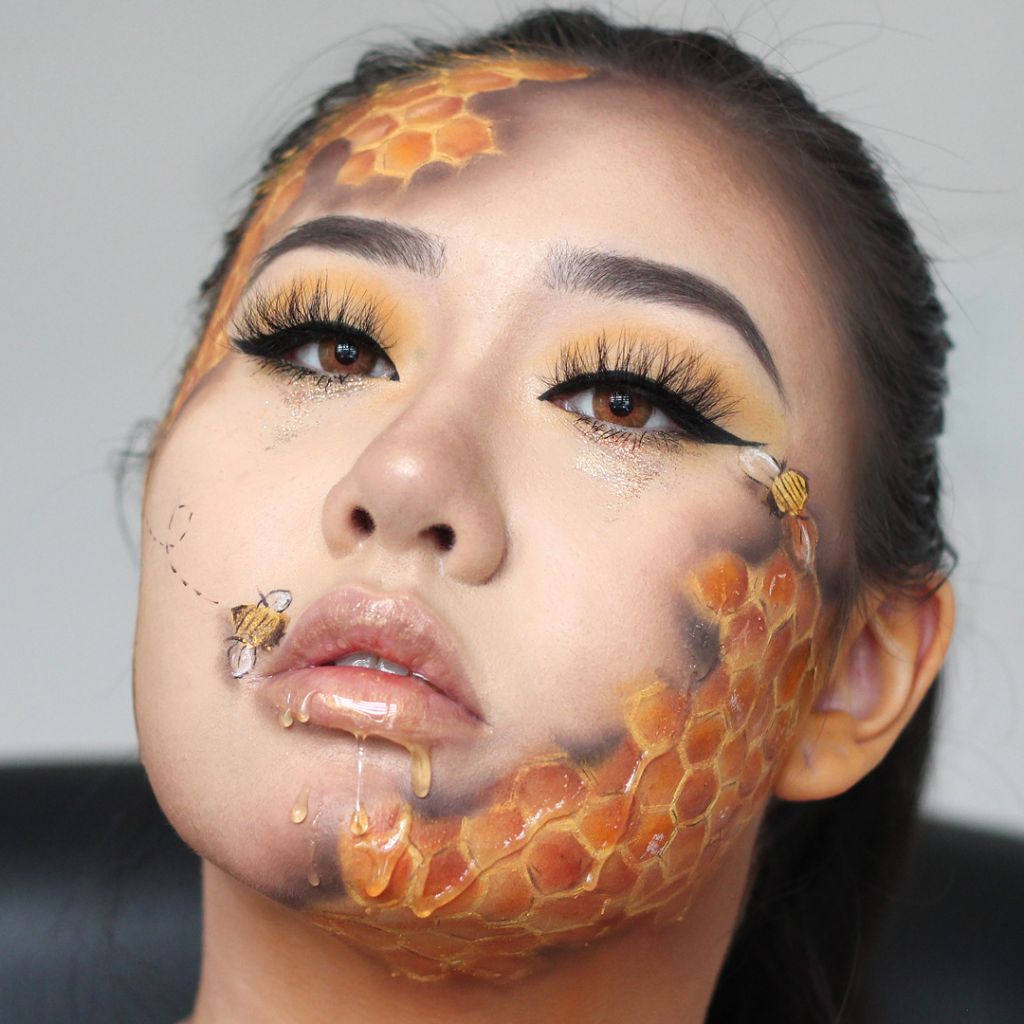 "I've never been huge on Halloween spirit and all the spooky themes. Even though Halloween looks are huge in the beauty community, I still wanted to be comfortable in my skin—I wanted to create something fun and light which I can enjoy and share, while still being festive."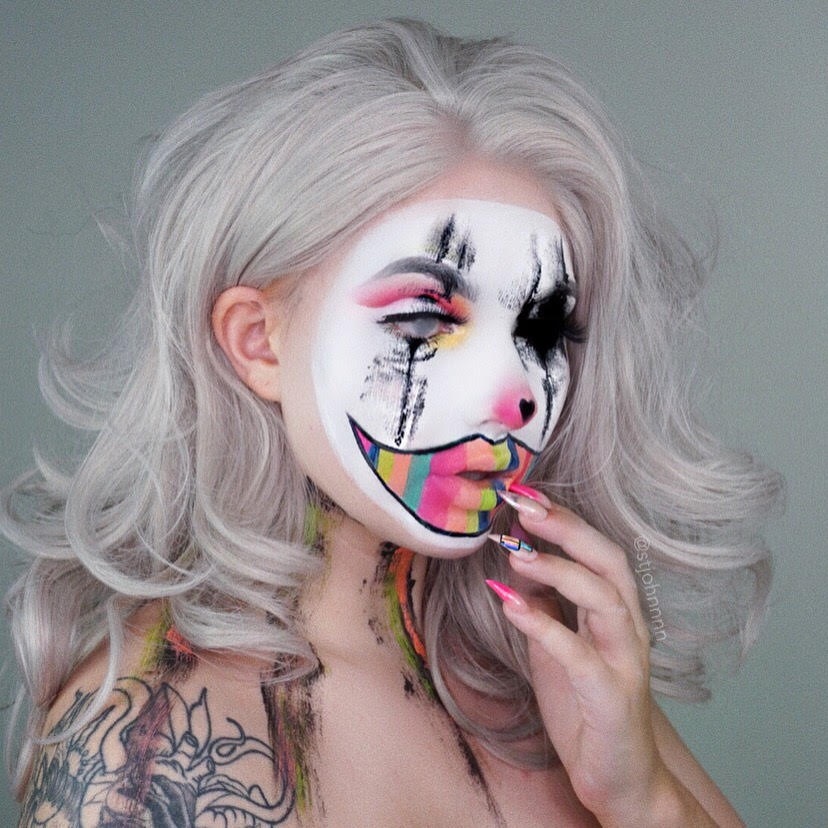 "This look was inspired by my nail set by @allured; having fun nails keeps me inspired to continue to create fun and new looks for this year's #31daysofhalloween!"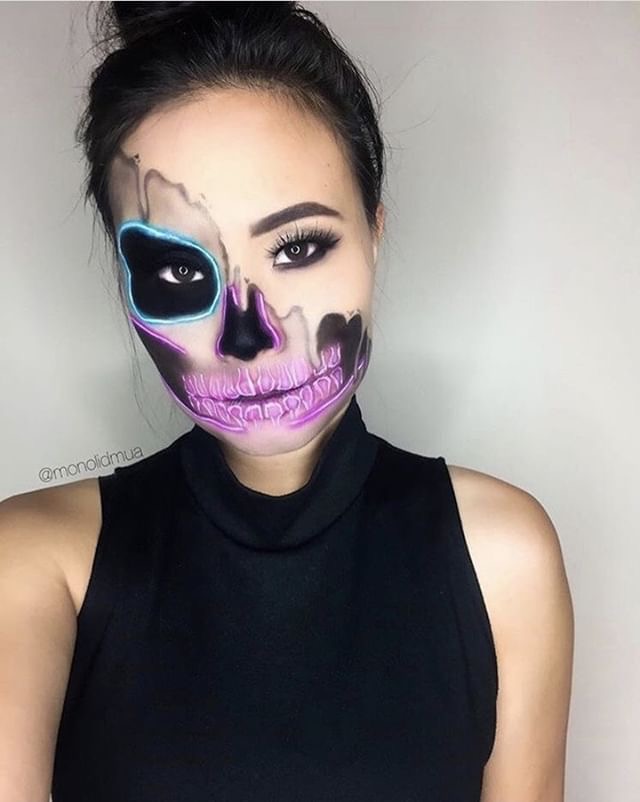 "I was really inspired by both Desi Perkins and Luna Fortun for this look. Desi's half-melted skull was amazing and Luna created a gorgeous neon skeleton look. I was inspired to merge both amazing looks together and came up with this Halloween look!"
---
Have a photo of your glam Halloween makeup? Make sure to share it with @ldbeauty_ on Instagram using #LDBeauty and enter our #ldBOOtiful contest until October 26th, 2018!