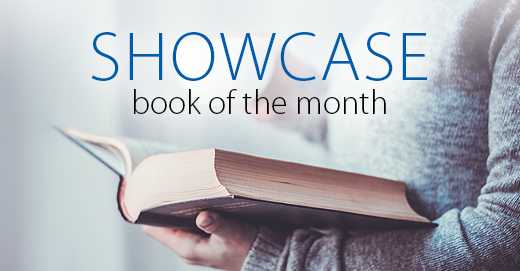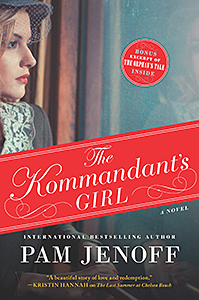 The Kommandant's Girl by Pam Jenoff
Nineteen-year-old Emma Bau has been married only three weeks when Nazi tanks thunder into her native Poland. Within days Emma's husband, Jacob, is forced to disappear underground, leaving her imprisoned within the city's decrepit Jewish ghetto. But then, in the dead of night, the resistance smuggles her out. Take to Krakow to live with Jacob's Catholic aunt, Krysia, Emma takes on a new identity as Anna Lipowski, a gentile.
Emma's already precarious situation is complicated by her introduction to Kommandant Richwalder, a high-ranking Nazi official who hires her to work as his assistant. Urged by the resistance to use her position to access details of the Nazi occupation, Emma must compromise her safety – and her marriage vows – in order to help Jacob's cause. As the atrocities of war intensify, so does Emma's relationship with the Kommandant, building to a climax that will risk not only her double life, but also the lives of those she loves.
Reviews
This book is beautifully written. It takes you back to a time where the days were filled with emotion, suspense and so much unknown. It was an adventure following Emma in her journey. Although the book was very descriptive, you can't compare it to a history text book. I did question some parts of the novel but overall, it was an easy and exciting read I would recommend to others! – Review by Sandra
This book is a fictional story of a Jewish girl during the Holocaust and what she does to survive Hitler's regime. The book spoke about how very difficult the war was and particularly the dangerous situation for Jewish people. The main character was a courageous woman who took steps to save her family's life and her own. The author's insight into what took place provides the reader with a better understanding of this period in history. She lends a voice to both the people affected and even manages to make the Kommandant a sympathetic character. – Review by Maureen
Book of the Month
Every month we will be featuring a new book to be showcased in our Book of the Month. Staff members and friends will be reading the book and posting their reviews. We'd love to hear what you thought of these books as well. Post your comments and let us know.
The Kommandant's Girl is available at London Drugs along with many other great titles and is on sale for the month of November.