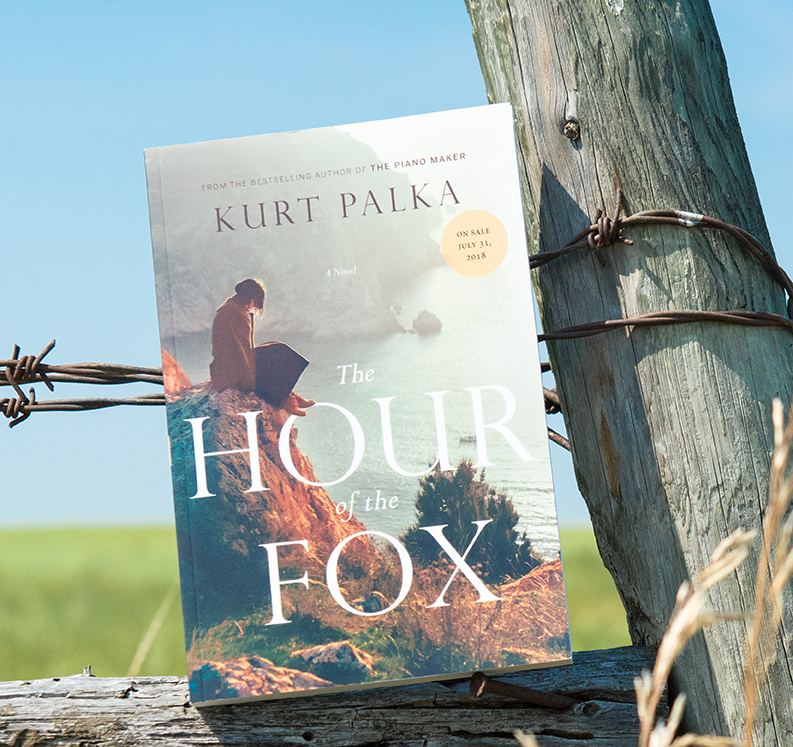 The Hour of the Fox by Kurt Palka
Margaret Bradley is the most senior associate at a prestigious law firm, and she is on track to make partner. It is the 1970s—her climb up the career ladder in this male-dominated profession has been difficult, but with hard work she has made herself one of the best in it. She is dedicated to her work and is happily married until one day her entire world is shattered by the sudden death of her son, Andrew, a military pilot. Now, Margaret lives with an all-encompassing sense of loss and regret that is pushing her further and further away from the person she once knew herself to be, and from her husband, Jack, a successful geologist and a loving and loyal partner.
Consumed by her sorrows, Margaret is drawn back to the family summer home in Sweetbarry, a small town on the North Atlantic coast, where she spent much of her childhood. Her lifelong best friend, Aileen, is close by, and when Aileen's adult son, Danny, is questioned by local police in connection with a violent crime that shocks the community, Margaret provides legal and moral support. It is while doing so that an opportunity presents itself for her to confront her own sorrow. She sees a way forward and she reaches out with an act of courage and humility that has profound consequences.
Book of the Month
Every month we will be featuring a book to be showcased in our Book of the Month. Staff members and friends will be reading the book and posting their reviews. We'd love to hear what you thought of these books as well. Post your comments and let us know. The Hour of the Fox is available at London Drugs along with many other great titles and is on sale for the month of August.