Summertime in Canada is now in full force, and we'll take any excuse to enjoy the sunshine and warm weather. For many, summer calls for patio lunches and weekends at the beach. But for others, it may simply mean retreating back home and unwinding in the backyard.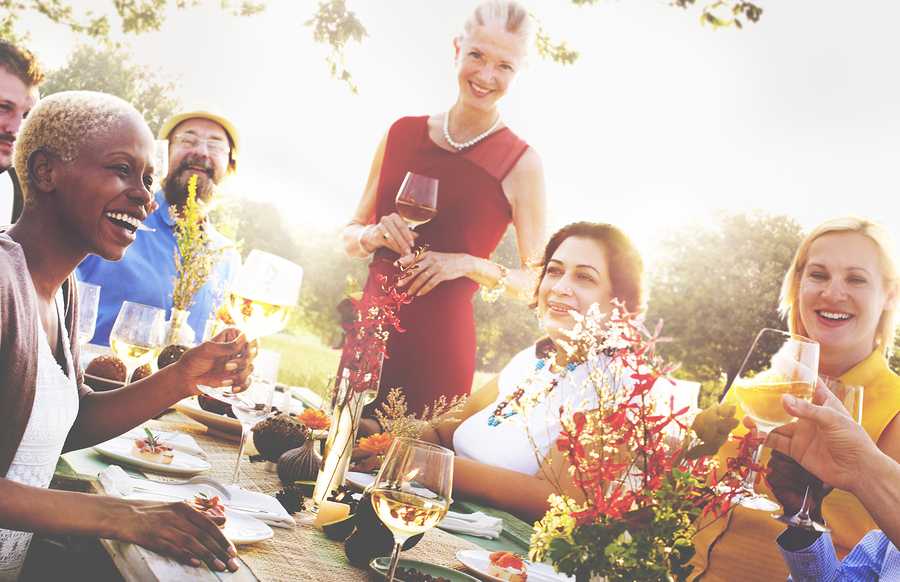 Whether you've hired a landscaper, excel at gardening, or delve into home DIY projects, backyards always seem to be a work in progress. It doesn't matter if you're working with a tiny apartment patio or an extravagant poolside gazebo, the following list of 8 Beautiful Backyards to Drool Over are bound to impress—and hopefully inspire you—this summer season.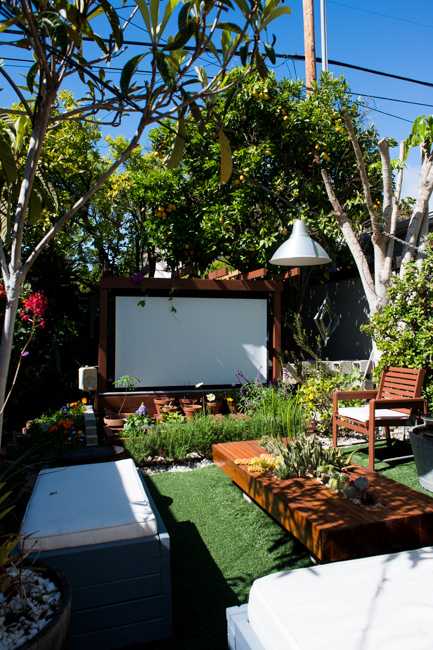 If you love to entertain, share a home with a group, or have a large family, this DIY outdoor theatre will be a hit. Perfect for warm nights, this design lets you enjoy watching your favourite films under the stars.
[Find more at The Horticult]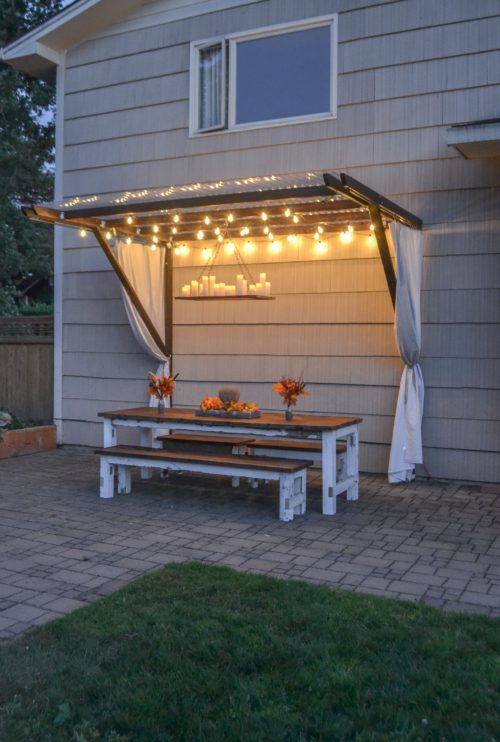 You don't need a lot of space to create stunning backyard structures. This frugal DIY pergola can be assembled more easily than you would think, and can be made on a dime.
[Find more at The Created Home]
If you are committed to using space, a lawn isn't needed for this stylish outdoor design. With a little ingenuity, these homeowners were able to refurbish their unused driveway and turn it into a backyard sanctuary.
[Find more at House and Home]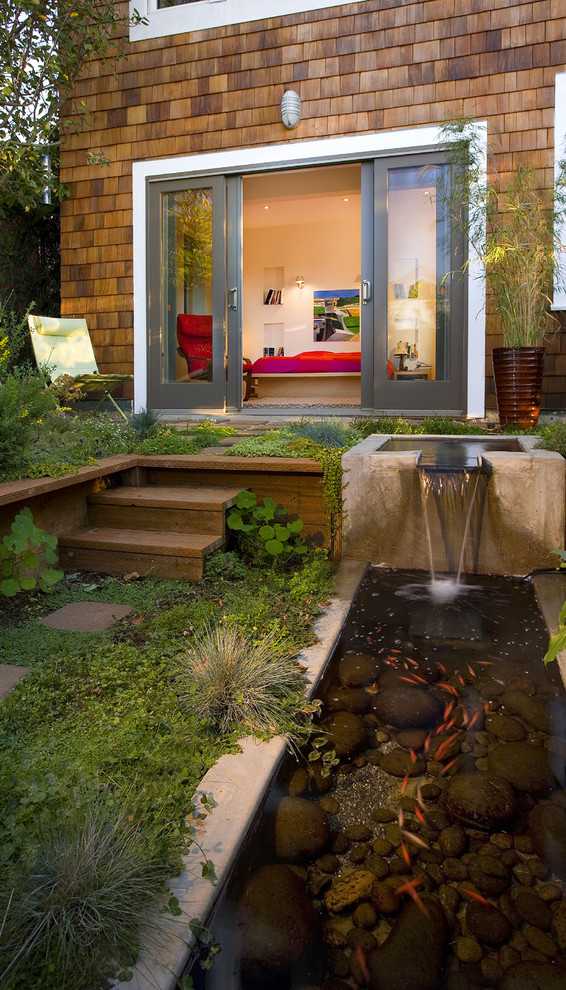 For nature lovers looking for a little zen in their lives, a koi fish pond isn't as hard to make as you might think. This elegant koi pond and waterfall duo give a sense of serenity to a small but oh-so-cozy backyard.
[Find more at Digs Digs]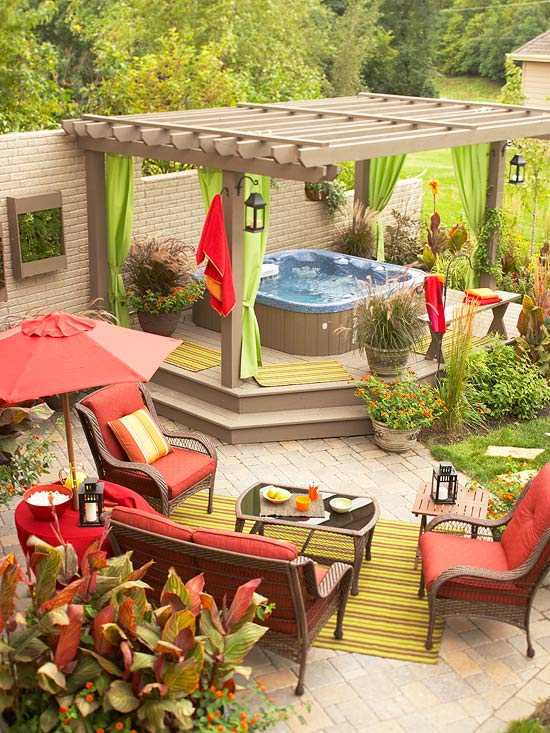 If you're lucky enough to have access to a hot tub, we envy you! This lovely set-up can be appreciated even in the cooler months, but will definitely be a meeting place for friends and family during the summer.
[Find more at Better Homes & Gardens]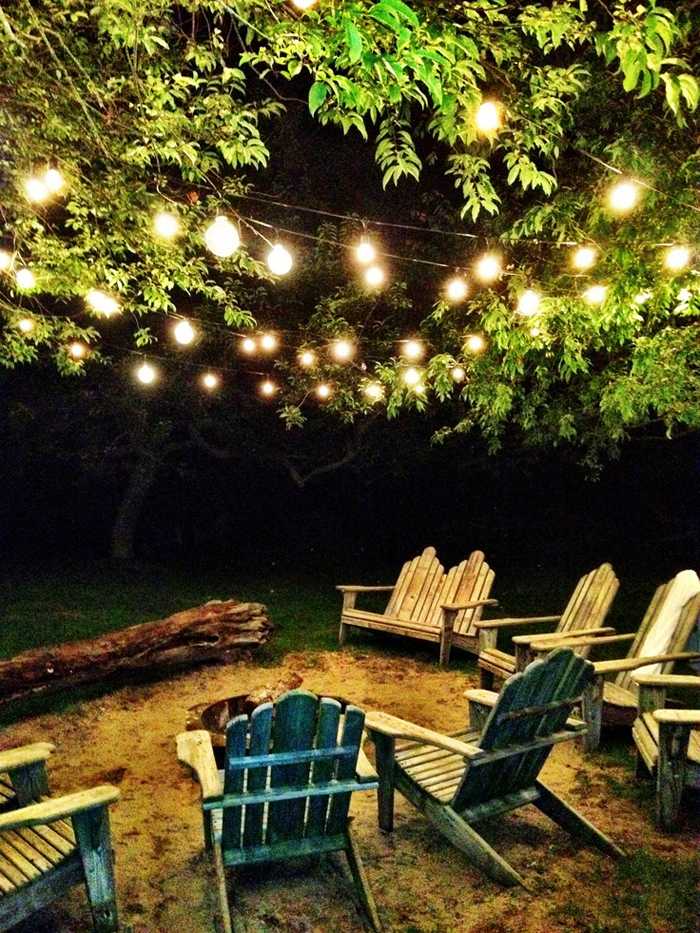 If you can't get enough of beach life, why not bring the beach to you? Inspired by the rustic outdoors, this campfire set-up will bring back many summer memories.
[Find more at Best of DIY Ideas]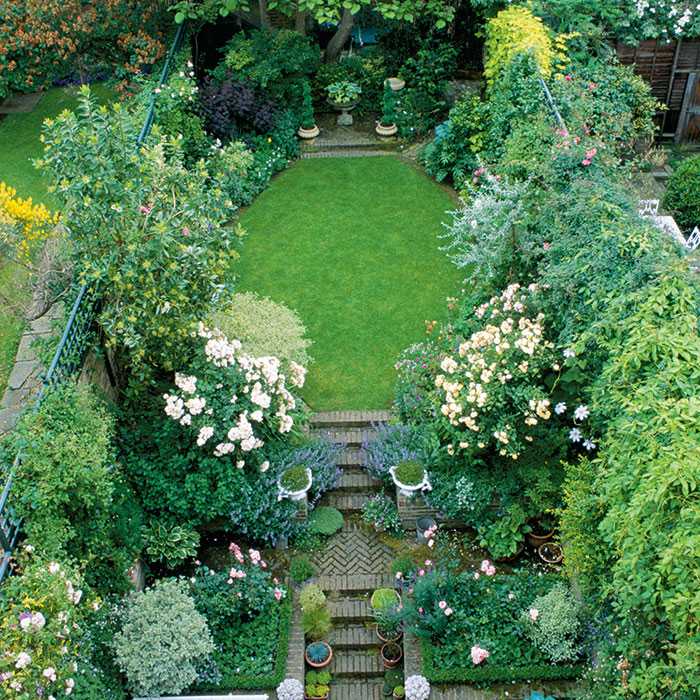 Got a green thumb? This lush green gardenscape is a heavenly escape. With a little TLC and gardening know-how, your backyard can look just as flawless.
[Find more at Canadian Living]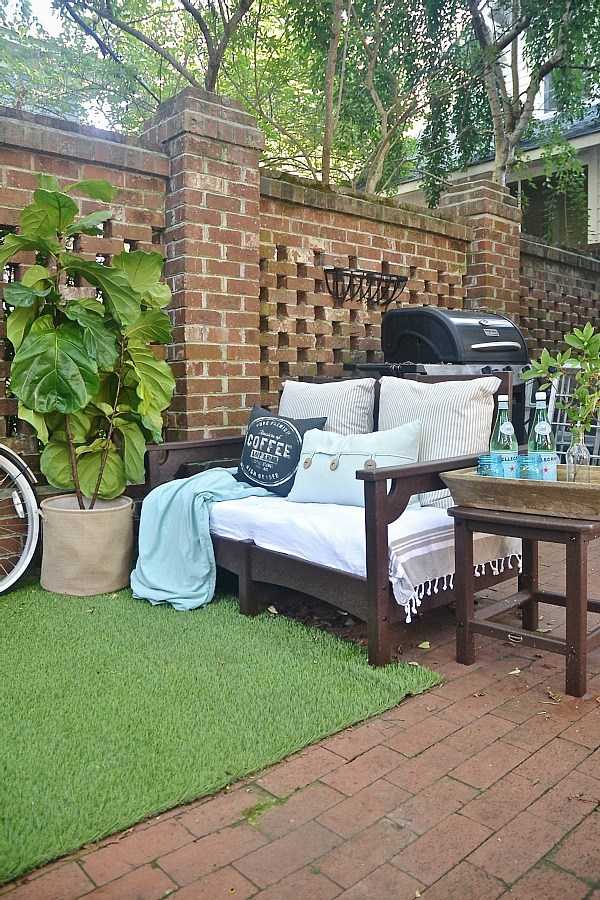 This classic design reminiscent of the Secret Garden is perfect for apartment dwellers looking for change. Using a faux grass rug, you no longer have to worry about watering a lawn or mowing the grass.
[Find more at Liz Marie Blog]
You can find some beautiful and functional pieces to redesign your backyard from London Drugs in-store or online. Make sure to browse our Outdoor Living Guide for more inspiration!