Don't be fooled by the scorching temps, the tinkle of ice cream trucks and the sweet smell of sunscreen: summer is drawing to a close. You can't fight it. It's already that time of year. (Remember: the next step after denial, is acceptance.)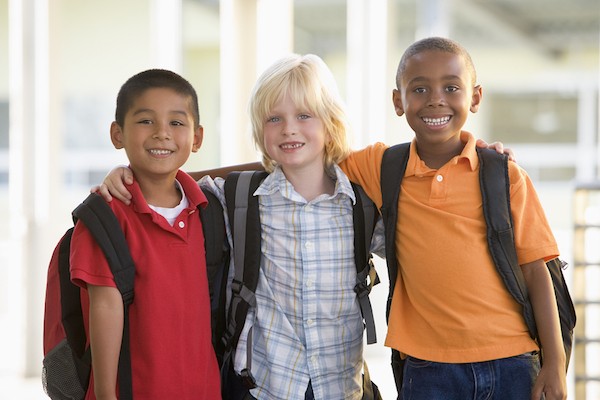 While the prospect of having the kids back in school delights many a parent, remembering the busy-ness of the school routine can quickly turn that delight to dread. If this sounds familiar to you, it might be time to revisit your strategy: getting organized early can make all the difference.
Here are some ideas to get you ready before it's all systems go.
1. List it or lose it.
Whether you DIY, get an app (the Wunderlist app is definitely a fave) or download one of the thousands on Pinterest to choose from, first things first – get a list! Start one for school supplies, lunches, clothing – it's amazing how good you can feel ticking off to-dos.
2. Kill it with a calendar.
Having a calendar for important school dates (and work and personal dates too!) is a must for any sane human being. For the digitally inclined, Google Calendar is an obvious choice: it's free and easy to use on all your family's devices. But dry erase calendars for home and work can be invaluable – they are always "on", and don't require batteries. Try giving each family member a different coloured marker for some seriously sensational scheduling!
Check out this beautiful (and minimalist) printable calendar currently making the rounds on Pinterest.
3. Do lunchboxes like a boss.
This school season, think bentos instead of bags. Current lunch-box hotness trends towards nutritionally balanced works of art; perfect triptychs of fruit, veggies and string cheese. Sandwich boxes are an easy way to keep it all sorted; note the colour tabs on this one for the ultra-organized. The best part? No wizardry required.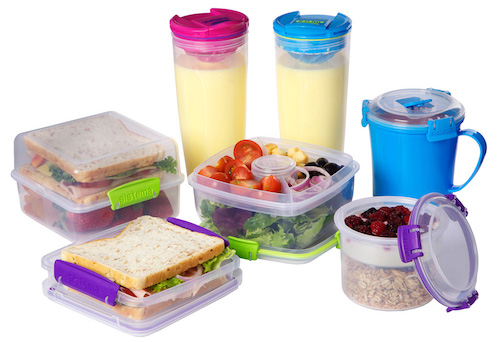 4. Put a label on it.
Personalized labels have come a long way from the drab, peeling stickers that used to adorn every kid's school supplies. Today's labels are built to last—and the choices have expanded too. You could stick with the traditional self-laminating variety – or, better yet, stick-on some bling. Your kids will love bejewelling their book bags, notebooks, pens (and themselves) with stickers and DIY jewelry sets to help them keep track of their favourite school stuff.
5. Get your game on.
Once school begins there are so many rules and routines to follow it can all be so…boring. Put a bit of fun into it with a back to school game. Scavenger hunts can be a fun way for little ones to find hidden school supplies (and then for parents to teach them how to put them away). They can also be used with somewhat older kids, to help teach new skills and concepts…just don't forget the prize at the end!
6. Just wing it.
When all is said and done, the back to school busy is brief and before you know it you'll find your groove – so don't sweat the silly stuff! If all else fails, eat cake.