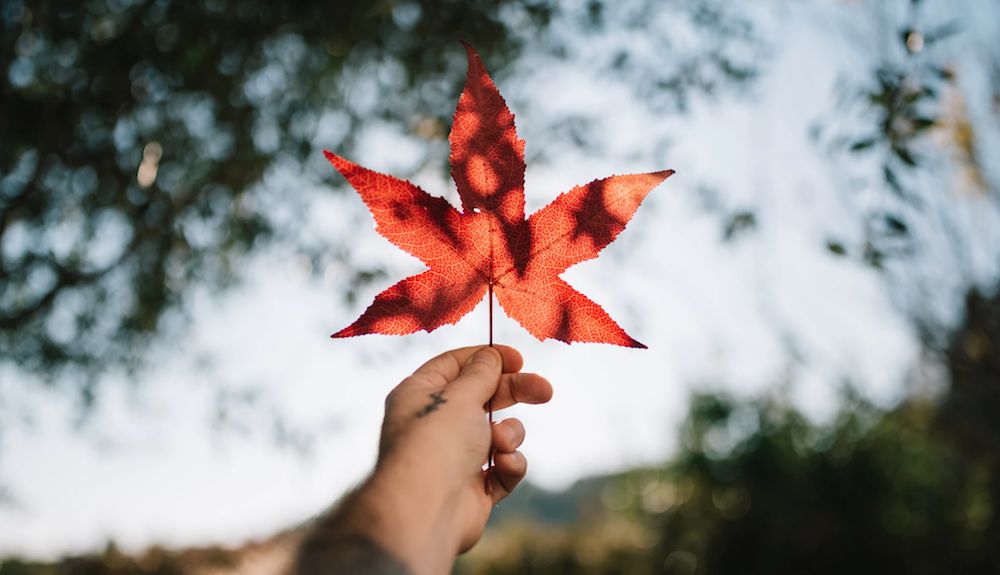 Great things come out of Canada—we should know! In celebration of the True North, here are just a few of the Canadian products available at London Drugs that we love.
Que Pasa chips and salsas are a familiar snack staple to most British Columbians. Joe, Marie and Morris Zallen founded the company in 1983 after opening the popular Topanga Café in Vancouver. The brand expanded quickly into the rest of Canada and the United States in 2012 after being purchased by another successful BC company – Natures's Path Organic Foods.
Their delicious corn tortilla chips are 100-per-cent whole grain and 100-per-cent organic, with corn from non-GMO kernels rather than purchased ground corn meal. All Que Pasa products are made with organic ingredients because they believe the best tasting (and healthiest) foods come from plants grown in healthy, organic soil. Que Pasa also prides itself on being Zero Waste; their manufacturing facility in Delta, BC, was the first production facility in Canada to be given a Zero Waste Certification from Green Business Certification Inc.
Of course we all want to reduce our consumption of paper products to preserve our valuable forest resources, but we all still have to print sometimes. Recycled paper is a good solution, but what if paper could be made without using any trees at all? Introducing Sugar Sheet – made from the waste fibre generated from sugar cane processing. The bright white, high quality, paper is elemental chlorine-free and completely recyclable. It prints beautifully on inkjet printers, laser printers, copiers and even high quality offset printing presses. Best of all, the price is competitive with other high quality and recycled paper options.
Sugar Sheet is a Canadian company based in New Westminster, BC whose goal is to minimize dependency on global forests to make paper. The paper is made in Colombia from a material that would otherwise be discarded, so it doesn't have any adverse effects on food production. So, if you want to print and save trees at the same time, your sweetest paper choice is Sugar Sheet.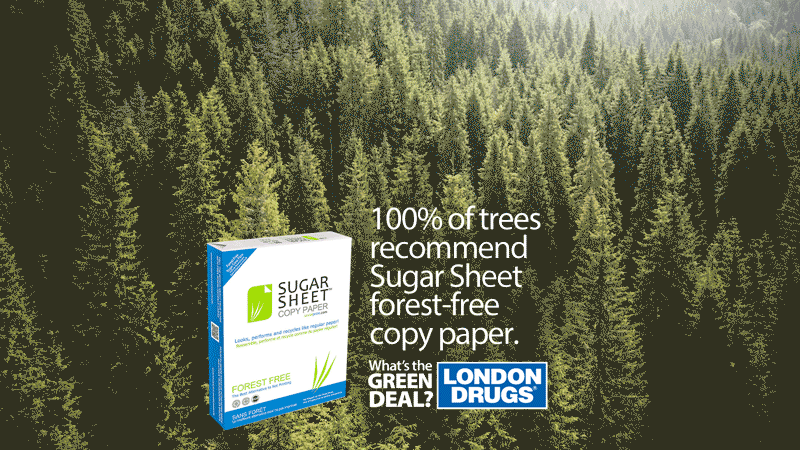 Fans of the Dragons' Den TV show are already familiar with Holy Crap cereal, and with a name like that, it's hard to ignore their products on grocery store shelves. The inspiring success story paired with a great product makes Holy Crap easy to love. Married couple Corin and Brian Mullins started Holy Crap in Sechelt, BC in 2009 with a mere $129, selling their artisanal cereal at farmer's markets and local grocery stores. After pitching on Brian's favourite show Dragons' Den, orders went from 100 to 100,000 per week, and the Mullins' eventually grew it into a $5 million dollar business.
Holy Crap Organic, "the world's most amazing breakfast cereal," is certified organic, gluten-free, and non-GMO. Not only is it delightfully tasty, it's high in fibre, protein, and packed with Omega-3s. Despite catching on like wildfire around the world, Holy Crap, Skinny B and Wild Chia cereals are still made in Gibsons, British Columbia, a rural community outside of Vancouver.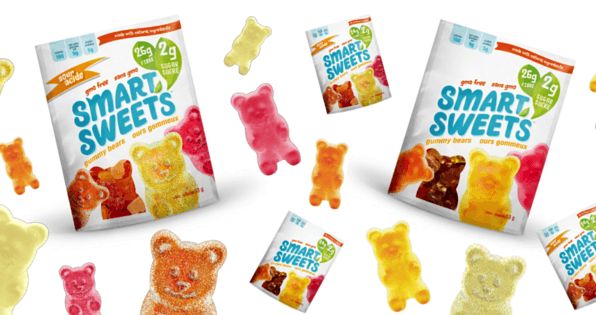 Another Dragons' Den success story, SmartSweets was founded to offer adults and kids yummy sweet candies that make for happy taste buds and healthier diets. SmartSweets contain only natural sugars that occur in fruit, with no additional added sugars of any kind. For context, most traditional gummy bears have 24g of sugar and 168 calories per 50g serving, whereas 50g of SmartSweets gummy bears have only 3g of sugar and 90 calories. And unlike other sugar free gummy bears and candies, SmartSweets treats do not contain artificial sweeteners – to make each variety as tasty as can be, natural stevia and fruit are used for flavour.
---
Did we miss your favourite Canadian product? Tell us about it in the comments!