At London Drugs we've shared tips for cleaning your computer, kitchen, vehicle, and more. What's next to declutter? Your garage, of course! The garage, after all, is the place where items from all these spaces, and everywhere else, often end up.
We get it. It's a big space. But that doesn't mean you should just put everything in there, wherever it fits, and look away.
Don't worry, we can help you organize your garage in three easy steps:
1. Make a Plan
First, consider the space and how to use it best. Already stumped? Start by hand drawing a floorplan, taking some measurements, and deciding where you'll put the big stuff. For the rest, be sure to plan on putting what you'll use most where you can get it easiest, as well as the opposite. Leaving space for a workbench and tools is also ideal, when possible. It's just as important to consider what to remove. Remember: garages are often unheated, poorly insulated, and accessible to outdoor critters. So certain items should be kept elsewhere, including: plugged-in refrigerators (inefficient in high/low temperatures), paint cans (last longer indoors), pet food (too tempting for critters), paper products (ruined by humidity and mold), and noxious or flammable chemicals (better off in a shed).
2. Get Organized
After that, begin mentally or physically creating piles. One for things to keep, one to give/throw away, and another of things to sell. Take care of the non-keeper piles first, and do it fast. Many second-hand stores take bulk donations, and some accept unused building supplies. Then schedule a garage sale or list your sell-able items online right away. After that, begin dividing the keeper items into categories of similar objects, like "tools," "camping stuff," "clothes," "kids stuff," "holiday items," "keepsakes"…the list goes on. After that, break those groups down more. Whose is it? What's it made of? What's it for? Let your organisational impulse run wild and never be afraid to use COLOUR coded bins or stickies. Once like is grouped with like, and you know where you want it to go, it's time for some exercise.
3. Get Moving
That's right, the physical portion of garage decluttering. You knew was coming, right? Don't worry, it can be fun too. The key is having a place to put everything. So after leaving space for the big stuff, get to work creating perfect little spaces for everything else. Just take it one pre-organized category at a time. Of course, it helps to have enough containers, cupboards, hooks, shelves, jars, and boxes (just not paper ones, remember).  One thing you should really focus on is utilizing every inch of the wall space to save floor space for vehicles and walking on. You can stack, hang, shelf, peg, or hook a lot to garage walls, which are usually ten to twelve feet tall. Finally, make sure you have plenty of small or partitioned organizers, containers, and jars. When decluttering a garage, remember that it's always okay to sweat the small stuff.
More Extra Clever Tips & Tricks
28 Brilliant Garage Organization Ideas (via Listoric)
49 Brilliant Garage Organization Tips, Ideas and DIY Projects (via DIY & Crafts)
Time To Sort Out The Mess – 20 Tips For A Well-Organized Garage (via HOMedit)
Good luck, and happy organizing!
Here are just a few items at London Drugs that can help you organize your garage in no time. Well, okay. Maybe in time for fall! [CLICK PRODUCTS FOR INFO]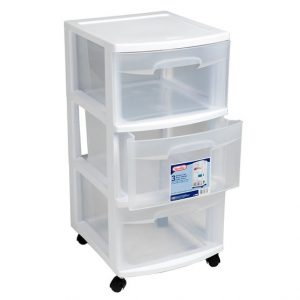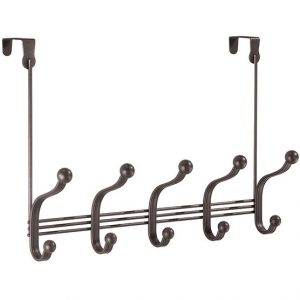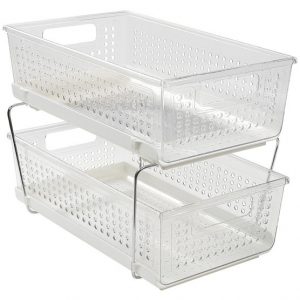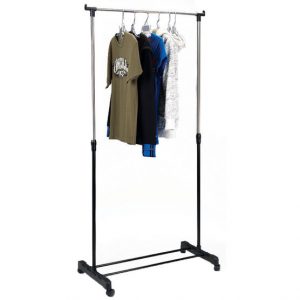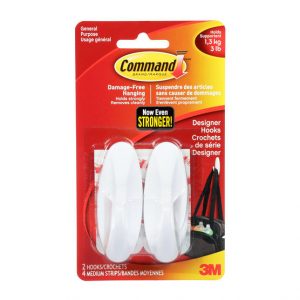 You can speak to an LD Expert any time, in-store and online. Or check out the latest flyer for our brilliant spring deals!