The kitchen is often the most frequented and loved space in a household. Consequently, it can also become the dirtiest — very quickly. We've assembled the following tips to help you keep your kitchen as spotless as possible, in the shortest amount of time.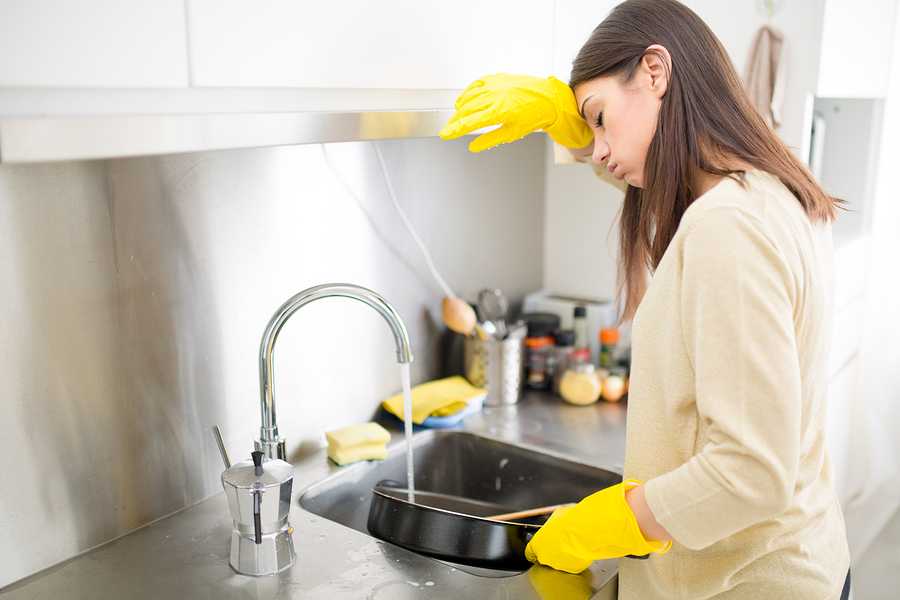 Cleaning To-Do List
If you want to avoid getting stuck with a week's worth of dishes to wash or hours of scrubbing countertops, you might consider making several to-do cleaning lists that can be broken down over days, weeks and months. We've included a few examples below.
A quick tip to get you through every-day cleaning? Speed clean for as long as it takes to brew a pot of coffee and start your day hassle-free.
Every Day
Wash the dishes.
Put away clean, dry dishes.
Wipe down the sink, counters and stove tops with dish cloths or paper towels.
Sweep the floor.
Tidy up — put dishware and containers back once you've finished using them.
Every Week
Every Season
Clean out the refrigerator and purge expired items from your pantry or shelves.
Empty and clean utensil drawers.
Soak and scrub your stove burners, oven racks and hood filters.
Repair, update or replace any faulty appliances.
Throw kitchen curtains (if you've got 'em) into the washing machine to get rid of dust and grit.
Cleaning Supply Staples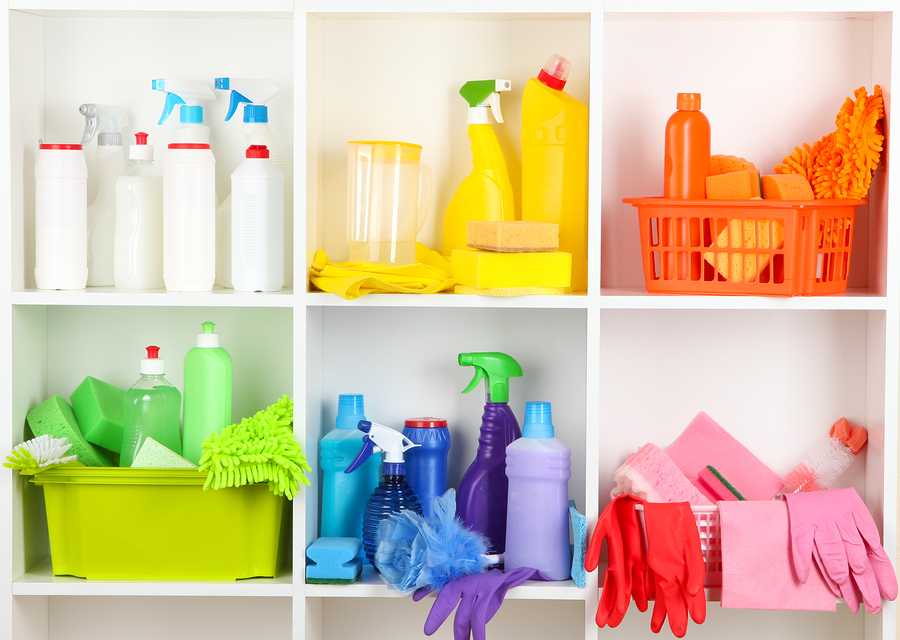 Everyone has their favourite cleaning products. But if you're just setting up — or if you're looking for a reminder of what might be missing in your cleaning arsenal — we suggest keeping the following essential cleaning products on hand to ensure you're prepared for any kitchen mess.
Combatting Tricky Stains
Sometimes it may seem easier to leave a stain on the surface of your appliances — at least until you can dedicate some serious elbow grease to get it off. Thankfully, achieving a sparkling kitchen isn't as difficult as it appears.
Microwave
The ultimate microwave cleaning shortcut is to dampen a handful of paper towels with water and place them in the microwave for 3-5 minutes on High. The steam from the towels will loosen any food particles attached to the inside walls. Once the towels have cooled, use them to wipe away any grime.
Clean and deodorize your microwave by mixing a few tablespoons of lemon juice or freshly squeezed lemons with a ¾ cup of water in a microwaveable bowl. Heat until boiling, and then let sit for 10 minutes before wiping clean. Check out our LD Solutions 'lifehack' video for a quick how-to.
Spotless Sink
Fill your sink with hot water and add a cup of bleach. Let soak for one hour (while you clean the rest of the kitchen).
Drain and rinse.
Scrub sink with baking soda and rinse again.
Polish with glass-cleaner or other all purpose spray and let dry.
Coffee Pot
Liven up your stained coffee pot in a few simple steps. Fill pot with one part vinegar and two parts water.
Run through a brewing cycle (remove any filters prior).
Rinse through and run through two more cycles with water only.
Stainless Steel Appliances
A secret for sparkling stainless steel appliances is as simple as picking up a bottle of Pledge from one of our stores. This works on refrigerators, toasters, dishwashers and more. If you're cleaning a large surface, set down some towels to protect the floor.
For small surfaces, spray Pledge on a cloth and apply.
For larger areas, spray heavily and swirl it around the stainless appliance in circles before allowing to soak.
Use an old towel or t-shirt to remove the heavy coating of Pledge.
Pantry Makeover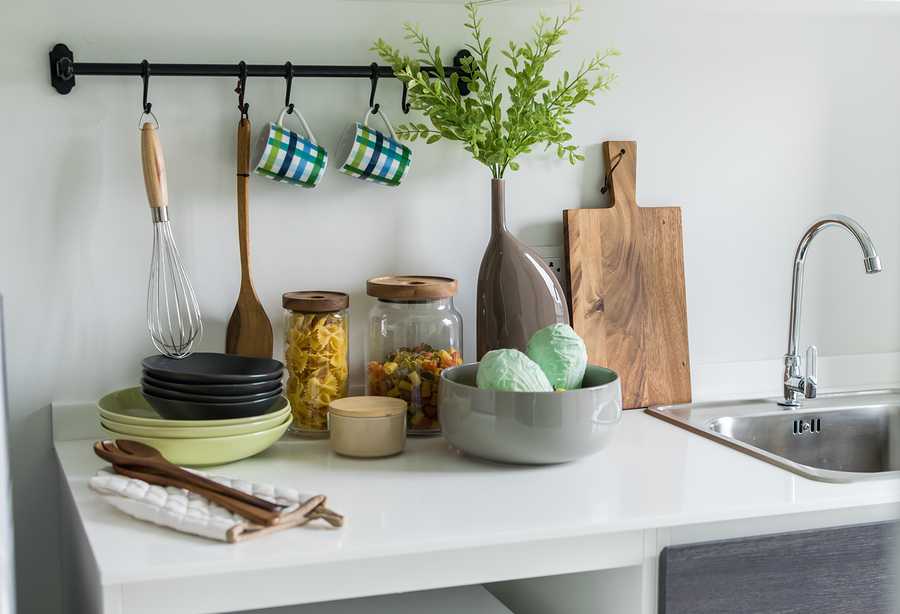 Simple organization in your kitchen can allow for smoother cooking experiences and less hectic clean up.
Purge canned food. Most canned food lasts for two years, but can end up in your kitchen for much longer. If you're at all unsure about the expiration date, throw it out. And if you know you won't be using a can in the foreseeable future, don't hesitate to donate it to your local food bank.
Make your pasta, grains and cereals last longer. Sort into clear canisters for freshness and ease of access.
Sort your spices. Invest in a spice rack to display on your counter or in the cupboard. If you buy in bulk, make sure to separate any loose powder into jars for preservation.
Label your canisters and containers. Don't make the mistake of switching sugar and salt, or flour and cornstarch!
Storage bins are an aesthetically pleasing way to hold snacks, sweets and other items bought in bulk. This reduces clutter and makes it easier to grab what you need for on-the-go meals.
Keep track of frozen food and don't forget about expiration dates for products in the fridge. A rule of thumb is: first in, first out to avoid food waste.  
For more cleaning tips, check out how to Clean the Kitchen in 15 Minutes and How to Speed Clean the Kitchen. Happy cleaning — and here's to a kitchen you love!