Happy new year all! 2017 has a whole crop of new games coming your way, so let's take a closer look at what is out in January!
Jan 20th
Dragon Quest VIII: Journey of the Cursed King

Another classic is back! Originally released on PlayStation 2 in 2005, you went on an epic quest to Save the Kingdom of Trodain, and now you can relive that adventure. Dragon Quest VIII is being released for Nintendo 3DS, and you can make sure you get your copy by ordering it from LondonDrugs.com
Jan 24th
Resident Evil 7: Biohazard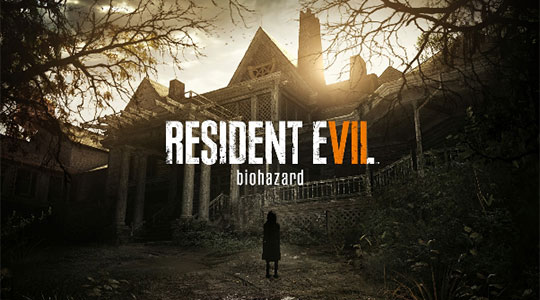 The long running franchise is back! It's been 4 years since the events of Resident Evil 6, and you will play as new character Ethan Winters who is looking for his lost wife in Louisiana. As Ethan you will have to solve puzzles, manage your resources, and fight against mutant creatures using a variety of weapons.
Resident Evil 7: Biohazard will be out for XBOX One and PlayStation 4, and feature support for the PlayStation VR headset. Order your copy now!
Tales of Berseria

You are the hero that can save the world. The Holy Midgand Rules over the world, but all is not well. The Daemonblight Disease is corrupting people and turning them into monsters, and legend tells of a saviour that will heal the world.
Tales of Berseria is the 16th entry in the long running Tales series, and will be available for PlayStation 4. Secure your copy on our website now!
Kingdom Hearts 2.8 HD: The Final Chapter Prologue

Whether you're a fan of the franchise or a new player, this is the release for you! Kingdom Hearts 2.8 HD: The Final Chapter Prologue is a high definition remaster of three games from the franchise: Kingdom Hearts Dream Drop Distance HD, Kingdom Hearts 0.2: Birth by Sleep – A Fragmentary Passage, and Kingdom Hearts χ Back Cover. This is the first time these three titles have been available for consoles, and they are available exclusively on PlayStation 4!
Pre-order your copy at LondonDrugs.com now!
Jan 30th
Pac Man Championship Edition + Arcade Game Series
This man needs no introduction, but we're going to give him one anyway. Pac-Man is back in Pac-Man Championship Edition 2. It's the Pac-Man you know and love with some new mazes and new twists. Plus, this version comes with three arcade titles: classic Pac-Man, Galaga, and Dig Dug!
You can get all of these classics for PlayStation 4 and you can reserve your copy right now at LondonDrugs.com
Jan 31st
Abzu

Explore a whole underwater world in Abzu. The critically acclaimed game is finally getting a physical release! Dive deep into the ocean and encounter the majestic creatures therein. Don't let it's simple premise fool you, this is a deep game that explores both the sea and our own story.
Reserve your copy for XBOX One or PlayStation 4 at LondonDrugs.com today!
Digimon World: Next Order
Be transported back to the world of Digimon! Play as one of two new main characters as you make your way through this open world RPG while raising your own Digimon. This new entry features an AI battle system. Your Digimon fight automatically, you don't control them directly you issue them strategic commands to help them win!
Out since March on PlayStation Vita, Digimon World: Next Order is now coming to PlayStation 4. Secure your copy today!
Hitman: The Complete First Season Steelbook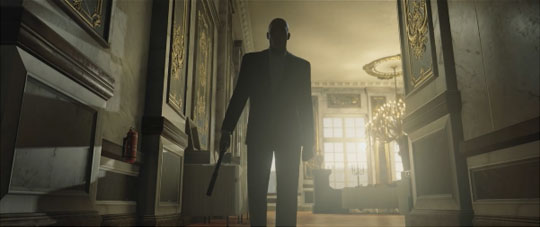 Own the complete saga. The latest story in the Hitman series has been released serially over the last year, and now the whole story is available for the first time. Delve into the past of Agent 47 as you complete several assassinations at the behest of a shadowy client who may or may not have ulterior motives (he does). All the hallmarks of the Hitman franchise are included, plus every level is designed for creativity. Whether you want to take out your target with a sniper rifle, or make their death look like an accident, or get up close and personal.
Hitman: The Complete First Season will be available for both XBOX One and PlayStation 4. Order your copy today!