Summer is in full swing, and people are emerging into the sunshine after a long winter of hibernation. With the warm weather rolling in, you might be dreaming of sun-soaked afternoons and evenings spent lounging on a plush patio with all of your favourite people. And what better way to coax those folks into stepping outside than with totally tantalizing dishes? You won't want to plan your warm-weather outdoor dining experiences without these top 10 patio recipes.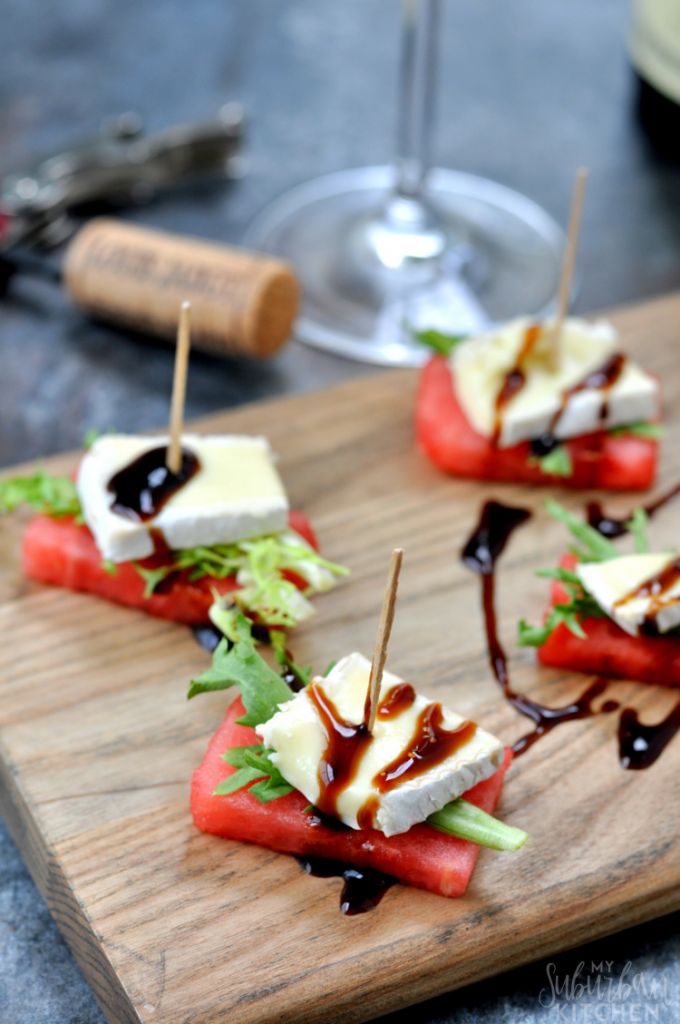 These refreshing appetizers are so easy to make, will add a pop of colour to your table spread, and have the perfect combination of sweet and salty flavours. Drizzle some balsamic vinegar over top for added flair.
[Find the recipe from My Suburban Kitchen]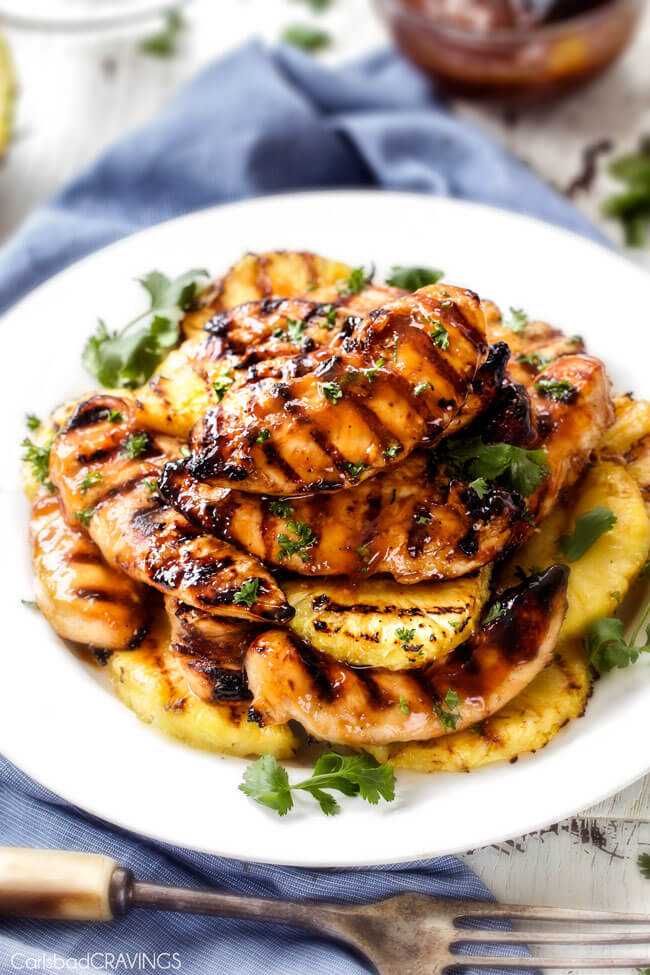 A triumphant main dish for any al fresco dining experience. Grilled chicken and pineapple compliment each other perfectly with a delicious marinade.
[Find the recipe from Carlsbad Cravings]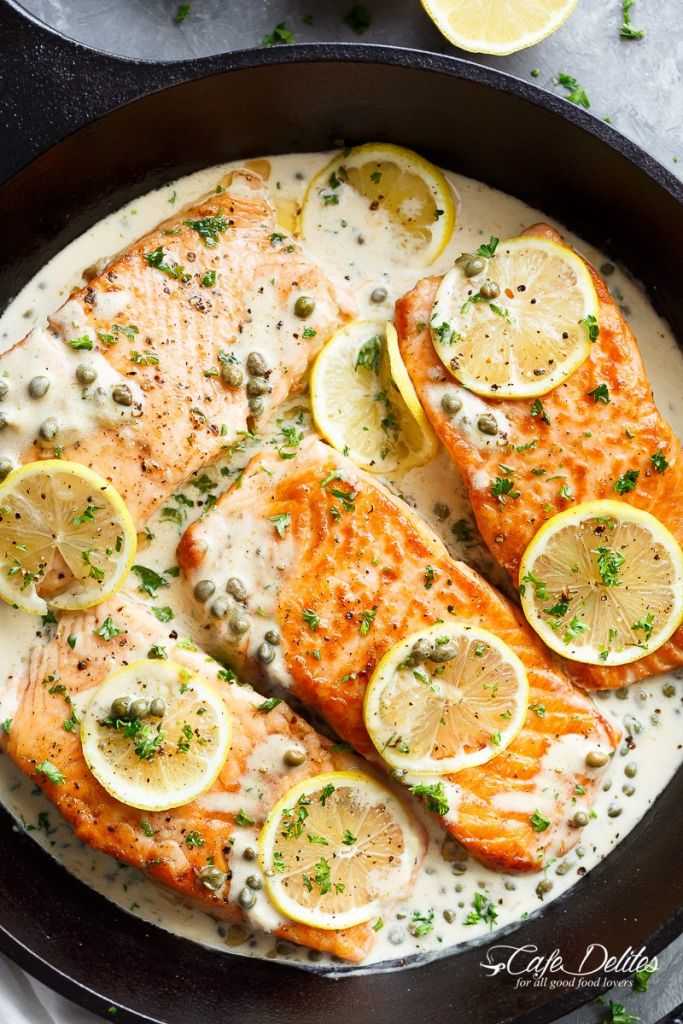 This classic recipe is so easy to make. Salmon with a creamy lemon caper sauce is a perfect main dish to serve alongside grilled veggies.
[Find the recipe at Cafe Delites]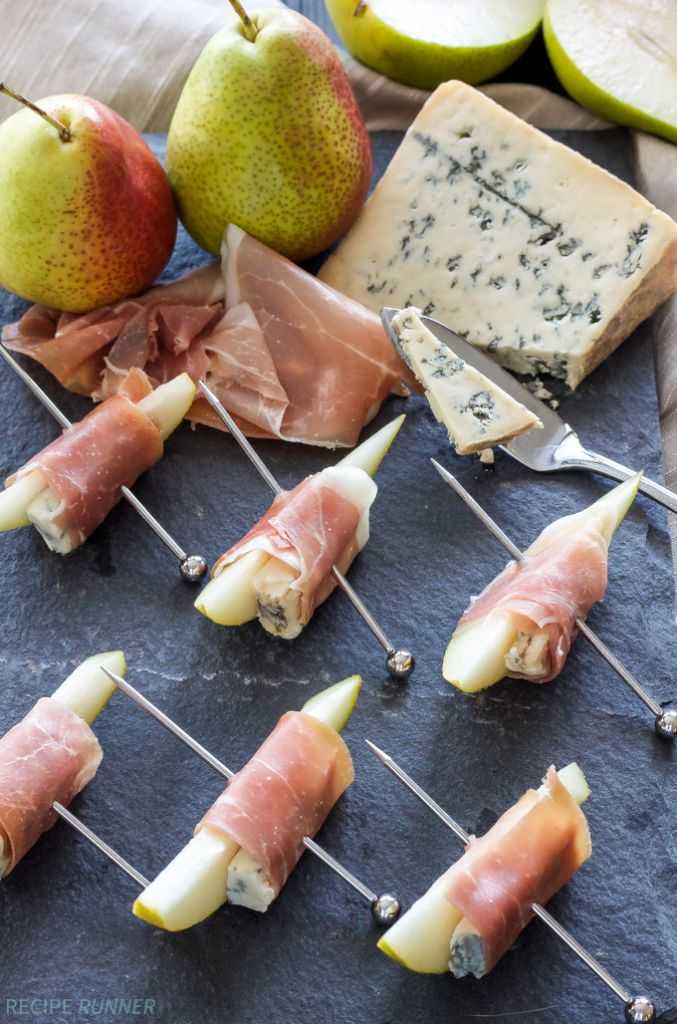 Jazz up your standard cheese platter by adding fruit and wrapping it all up in salty prosciutto. Fresh fruit and cheese were just meant to be eaten together.
[Find the recipe at Recipe Runner]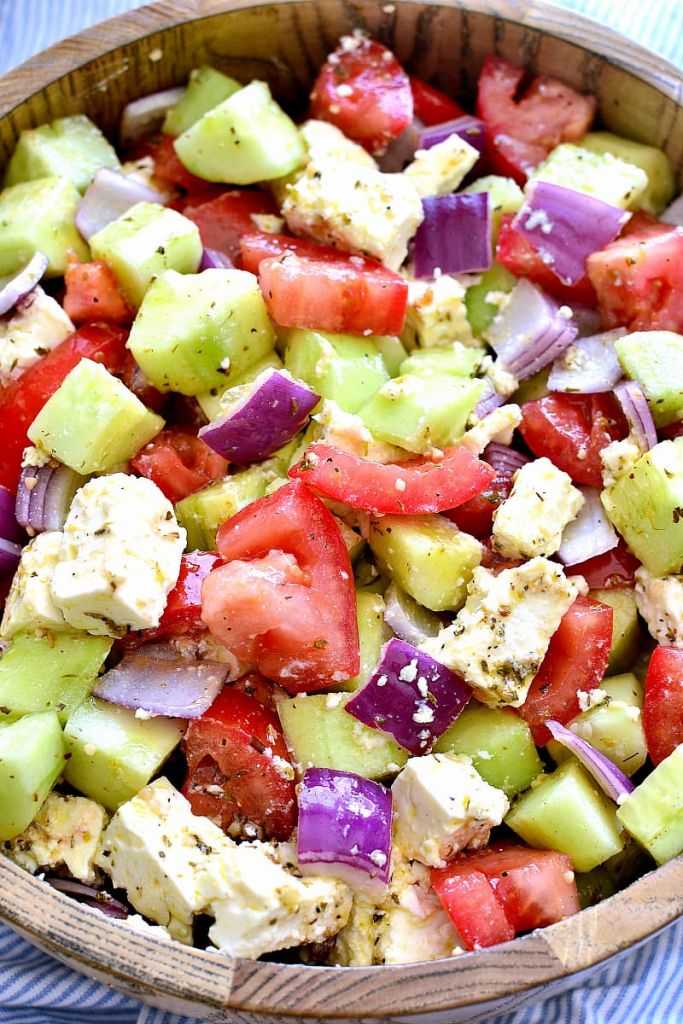 This fresh salad can come together in a pinch. With a handful of raw veggies, some cubed feta cheese, and a deliciously light vinaigrette dressing, it's a quick and delicious no-fuss dish.
[Find the recipe from Lemon Tree Dwelling]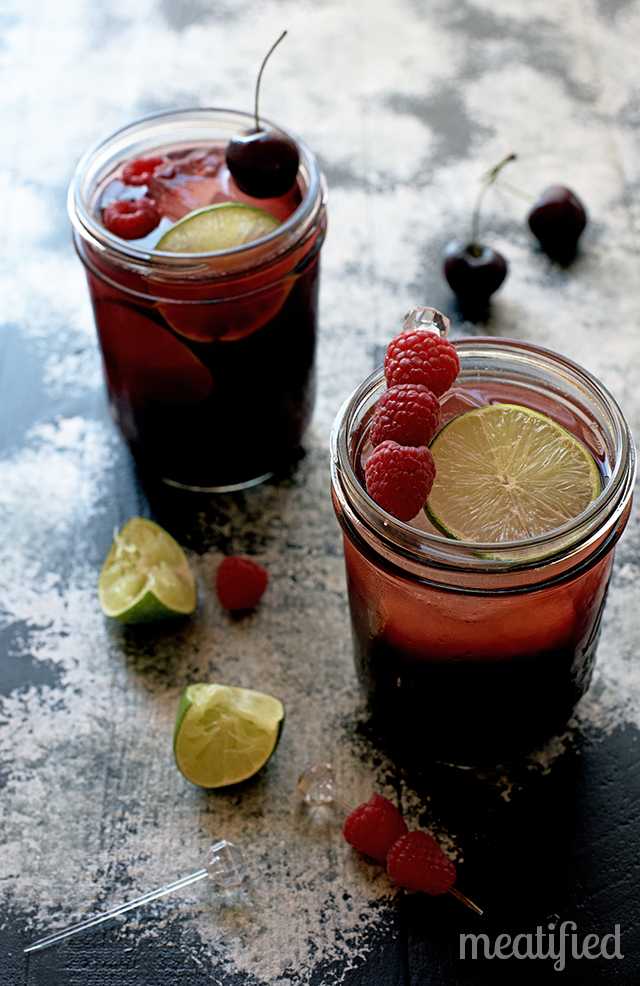 The colour of this mocktail alone makes it a perfect choice to add to your patio recipes arsenal this season. Pomegranate seeds and berries make a lovely garnish, and it will keep you and your guests refreshed on those long summer days.
[Find the recipe from Meatified]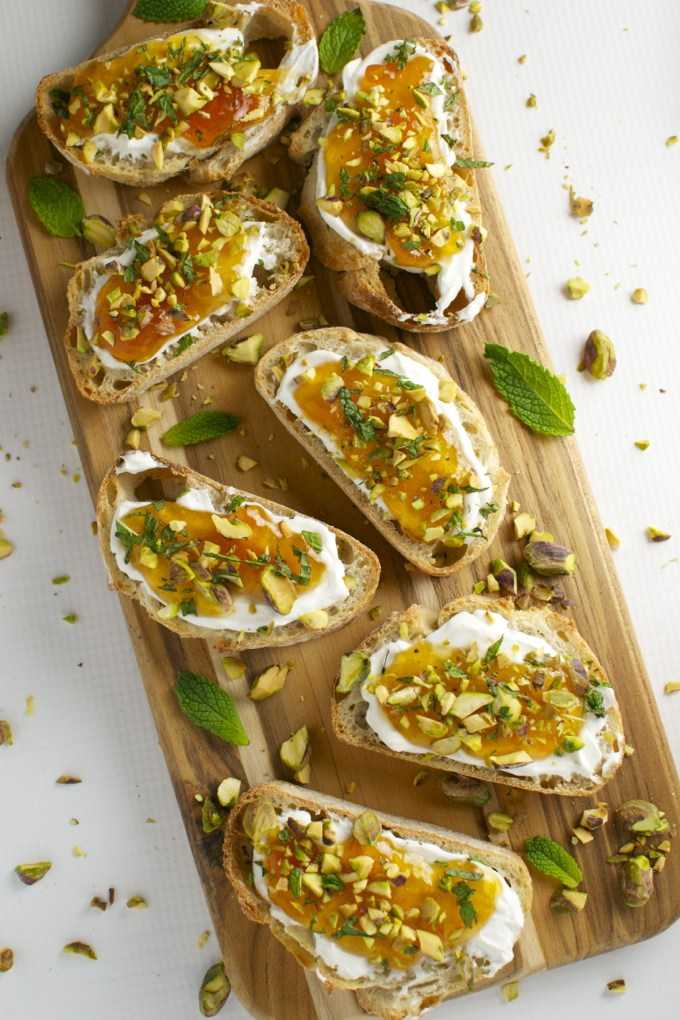 These appies pack an explosive flavour punch. With just five ingredients, you'll be able to throw these together in no time and impress everyone with tasty and colourful treats.
[Find the recipe from Stuck on Sweet]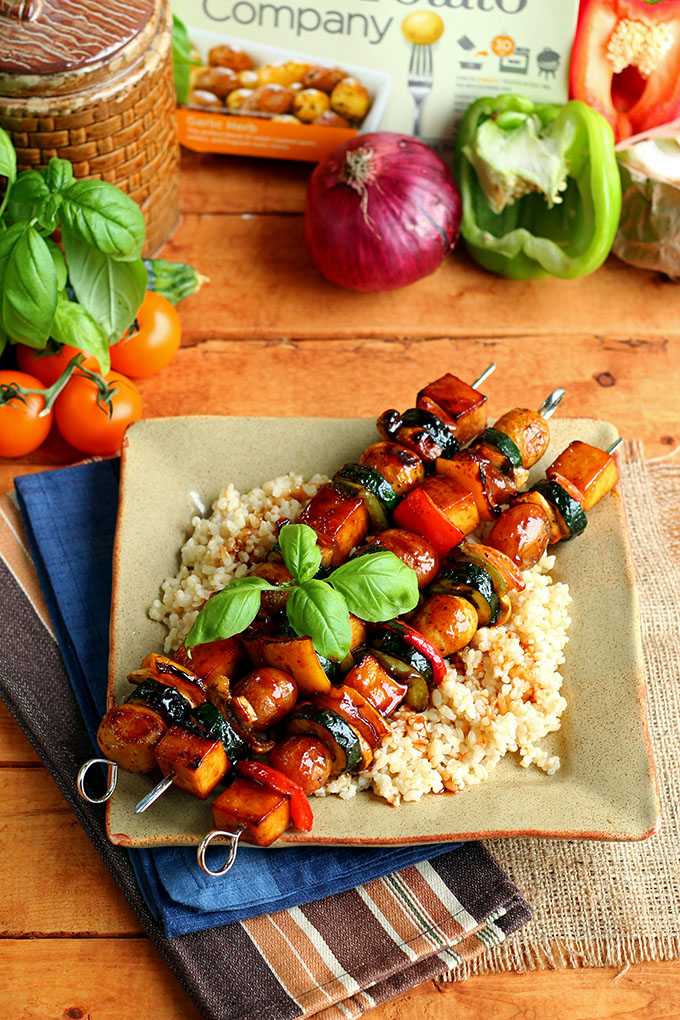 Veggie skewers are a must for any patio party. With a little assembly and prep time, you can add tons of colour and flavour to your dishes.
[Find the recipe from I Love Vegan]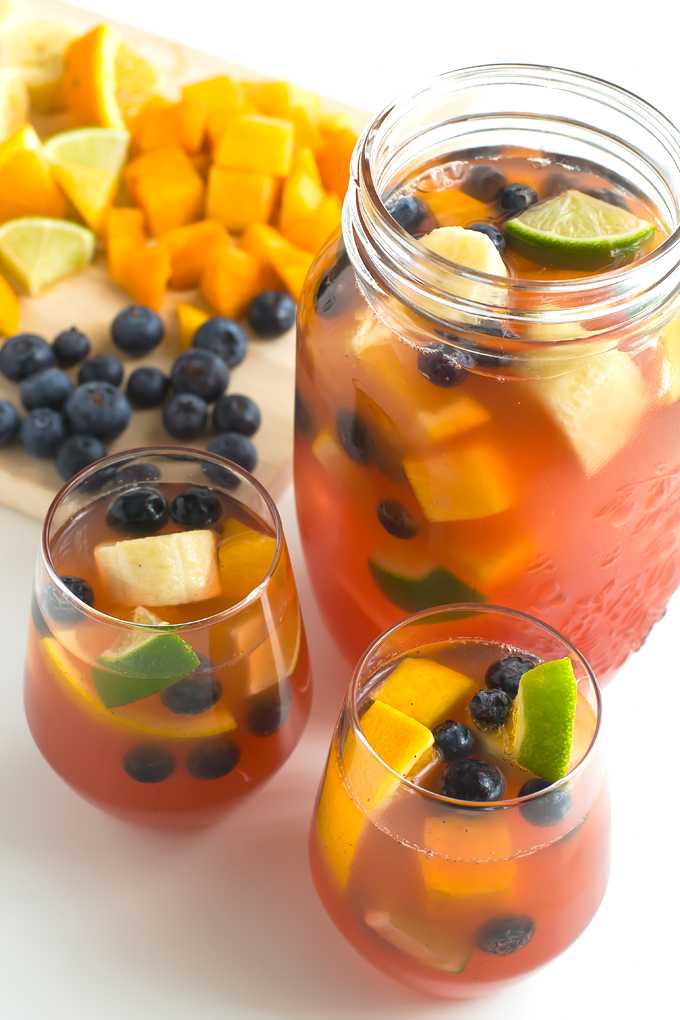 Possibly the most quintessential summer cocktail, sangria is perfect for entertaining. You won't even miss the wine in this tasty recipe! Mix this fruity and bubbly concoction up in your favourite pitcher with some citrus slices and kick back.
[Find the recipe on Simple Vegan Blog]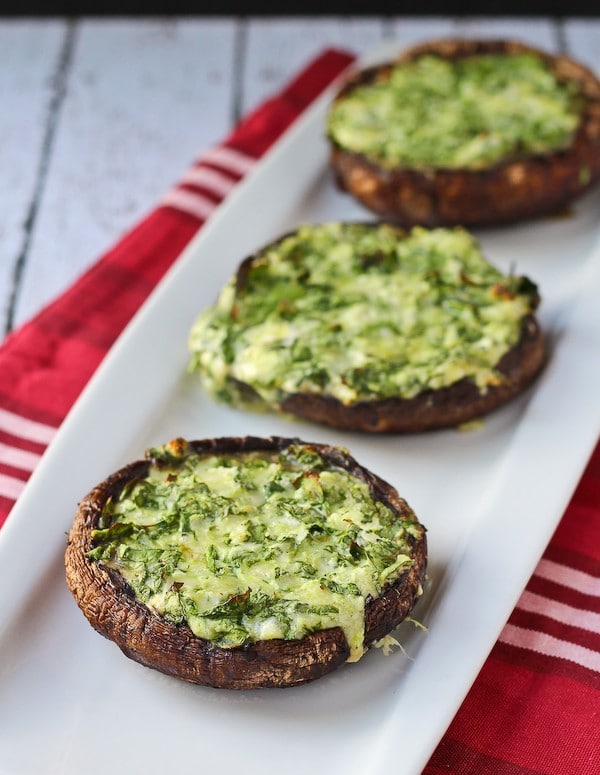 These make a great entrée if you're looking to feed the vegetarians in your life. Portobello mushrooms are the perfect base for this delicious spinach and cheese filling.