Darker and colder days in the winter make it difficult to stay on top of household chores. Sometimes, easy cleaning tips are all the motivation you need to finally kick-start fall cleaning.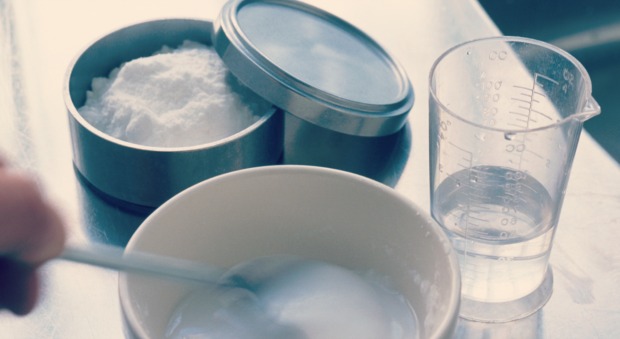 Strong detergents and toxic-smelling cleaning sprays are not your only option when it comes to effectively cleaning dirty surfaces. For an inexpensive and enviro-friendly option, take a look in your pantry and make a do-it-yourself all-purpose cleaner
In a bowl, mix together 4 tablespoons of baking soda and one quart of warm water.
Pour over a sponge or fill a spray bottle, and start cleaning.
[More at Good Housekeeping]
***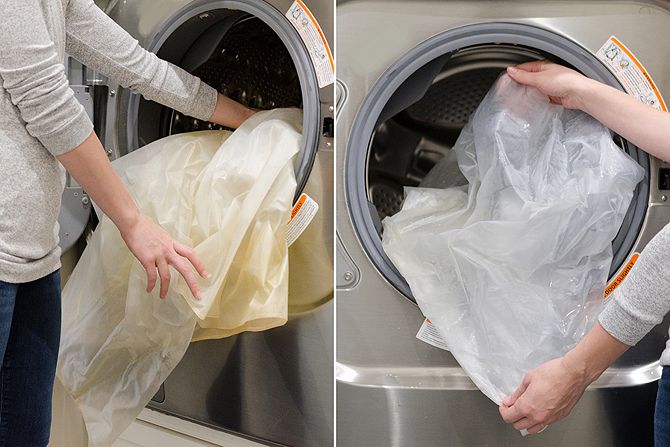 Plastic shower curtains can become mildewy and yellow faster than you may expect. Instead of spending hours scrubbing it down with a sponge or purchasing a new one, throw it in with your laundry.
Remove the plastic shower curtain from the hooks.
Place it in a washing machine with two white (or lightly-coloured) towels.
Add 1 cup of baking soda and 10 drops of tea tree oil (optional).
Wash on a gentle cycle.
Hang-dry the shower curtain on its hooks and dry the towels as you'd like.
[More at Clean My Space]
***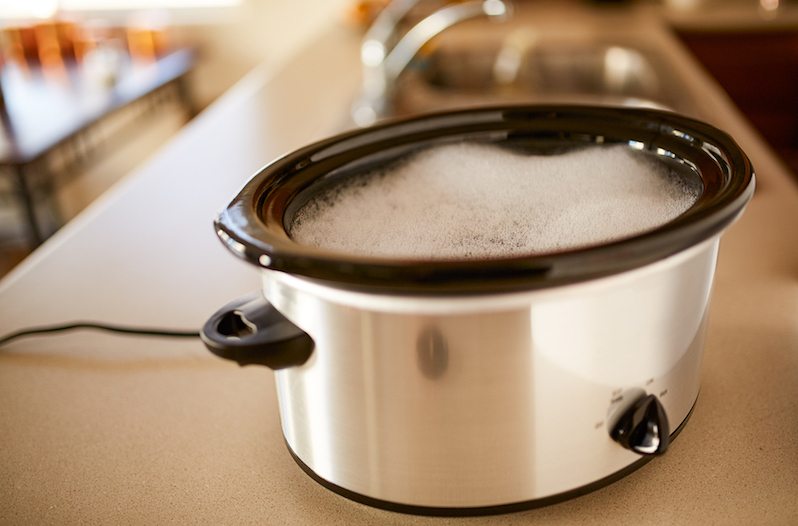 Slow cookers are perhaps one of the most versatile appliances you can have in your kitchen. Not only do they allow the busiest of cooks a hands-free and economical way to prepare meals, but they can even clean themselves.
Making sure your slow cooker is turned off, fill with water until above the most concentrated food stain.
Add 1 cup of distilled white vinegar to a 6-quart slow cooker.
Very slowly add a cup of baking soda.
Turn your slow cooker to the lowest setting, cover and cook for 4 hours or overnight.
[More at Life Should Cost Less]
***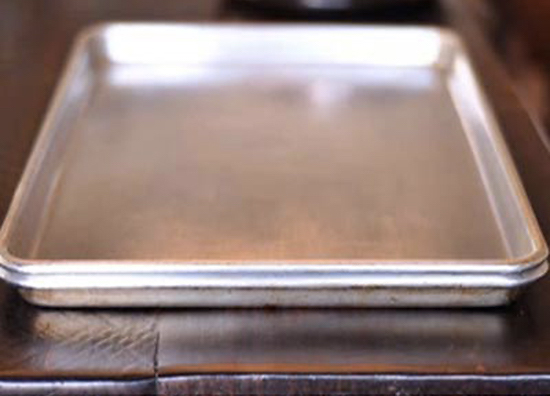 Consider yourself lucky if you haven't had the task of cleaning a baking sheet after a particularly burnt batch of cookies has coated its surface. Thankfully, what may seem like an impossible job can be relatively simple with a few easy steps.
Loosely coat your stainless steel baking sheet with a layer of baking soda, a layer of hydrogen peroxide and another layer of baking soda.
Let it absorb for 1-2 hours.
Use a cloth or rag to scrub away the stains.
[More at Tip Hero]
***