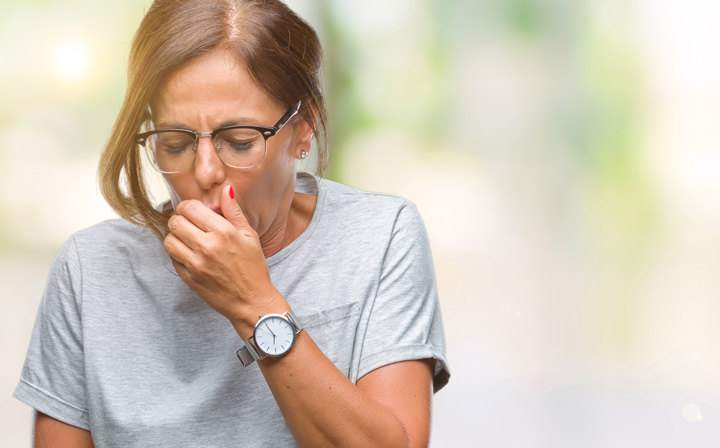 Three things are certain each fall: cooler temperatures, pumpkin spice everything –– and an uptick in coughs and runny noses. With the kids back to school, people being indoors more often, and in close proximity to each other, viruses like respiratory syncytial virus (RSV) are on the rise.
RSV is a common, highly contagious virus that can appear like a common cold. Symptoms often start two to eight days after you come into contact with the virus and can include coughing, wheezing, sneezing, and a fever. Luckily, for most people, RSV infections tend to be mild and clear up on their own in one to two weeks. If you or your child have symptoms of RSV, speak with your local London Drugs pharmacist about things you can do at home to keep you comfortable while you recover. They may recommend over-the-counter fever reducers, pain relievers and nasal saline drops, for example. Although it may be difficult to differentiate your symptoms from a common cold, influenza or COVID-19, your London Drugs pharmacist can answer any questions you may have about your symptoms, and let you know if you should see your doctor.
Some people, like older adults, young babies and immunocompromised individuals are at a higher risk of developing more serious illness from RSV. According to one analysis, RSV caused some 470,000 hospitalizations and 33,000 deaths in people aged 60 and older in high-income countries, including Canada, in 2019. You can reduce the odds of spreading the virus to those who are more vulnerable by limiting close contact with other people while you are feeling unwell.
In past, we may not have paid RSV much attention, in part because there has been no routine testing for older adults. But that's starting to change, in part due to the "tripledemic" that overwhelmed our doctors' offices and hospitals last winter, when the flu, COVID-19 and RSV made so many people ill. The good news is that in addition to increasing awareness about this virus, we now have an important new tool available to help prevent severe infections.
Health Canada has approved the first vaccine for RSV for people ages 60 years and older. During clinical trials, it was found to be over 82% effective at preventing lower respiratory tract disease caused by RSV in older adults, and over 94% effective in those with underlying medical conditions. RSV infections tend to spread to the lower respiratory tract, and make it difficult to breathe, especially for older adults. It's expected that this new vaccine will reduce hospitalizations and more serious outcomes for older people who fall ill with RSV in the coming months with effects that may last beyond the season.   Other RSV vaccines are awaiting approval by Health Canada and will be available soon.
If you are 60 or older, give yourself the best chance at staying well this season by talking to your London Drugs pharmacist about getting vaccinated against RSV.