We are conducting an urgent voluntary recall of 5-piece KN95 mask product UPC 0-62823-74870-5 (item # 74870) imported by CTG Brands Inc.
It was determined some of the units were shipped with small holes along the seams of the masks which may affect the masks' filtration efficacy. The products were sold as of September 1 in all London Drugs stores and the product supplier has advised London Drugs that it estimates about 18 per cent of the masks sold in stores may have had the noted deficiency.
London Drugs has notified Health Canada of the mask deficiency and will work with the product supplier, CTG Brands Inc., and follow Health Canada's guidance regarding further review of the masks and this product recall.
Your health and safety is of utmost importance to London Drugs and we are taking this matter very seriously. You are encouraged to bring back this specific mask product to customer service for a refund or if you have any questions you can call London Drugs Customer Care Centre 1-888-991-2299 or email us at LDOnline@londondrugs.com
Thank you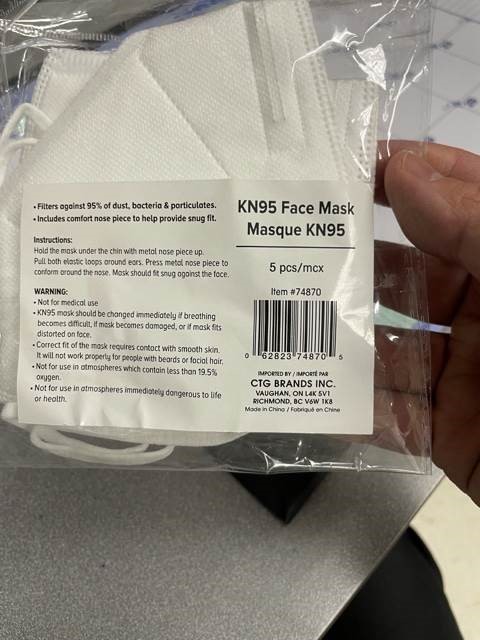 Nature of the defect: