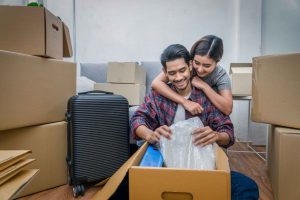 Buying a new home can be a very exciting and daunting task. While the excitement is great, the tiny details associated with closing on a new home don't have to take over your life. While the learning curve can certainly be steep, a little homework can help first-time buyers navigate the process feeling accomplished and happy to enjoy their new home. Help make sure your home-buying experience goes smoothly with a few expert tips:
Check Your Credit
Your credit score is one of the most important factors in qualifying for a home loan. So before you begin your search, be sure to go over your credit report carefully to screen for possible mistakes and any unpaid or collection accounts. Even if you pay your bills on time each month, you could have a less-than-perfect credit score. Everything from your credit utilization ratio to the age of your accounts can have an impact on your current rating.
Explore Different Financing Options
Most first-time home buyers should have a number of different financing options available to help them purchase a new home. Your bank or credit union may have special programs for first-time homebuyers or you may be able to secure a federally backed loan. Keep in mind that your mortgage interest rate will greatly impact the total price that you end up paying for your home, so take the time to shop around.
Figure Out Your Down Payment
It can take a great amount of effort to gather the down payment for your new home, but don't forget that you may have access to programs that offer financial assistance for new home buyers. Stumped where to look for help? Reach out to friends, family members and co-workers to find out which lenders they enjoyed working with and which lenders to avoid. A personal recommendation to a lender can often lead to better service!
Complete a Home Inspection
Professional home inspections help evaluate new homes for quality, safety and overall condition. If an inspection reveals any serious defects that the seller failed to disclose, you should be able to rescind your offer and get your deposit back. Additionally, once finding out the state of the home, you may be able to negotiate with the seller to make the necessary repairs before completing the sale.
Invest in Comprehensive Home Insurance Coverage
Purchasing a new home is often the largest financial commitment a person will make in their lifetime. That's why protecting your home and your loved ones with the most comprehensive home insurance policy available is extremely important. But not all home insurance policies are created equal. Each policy should be unique as the home and people it protects, so be sure to invest in coverage you can count on.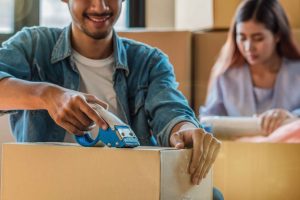 Protect Your Investment Today
If you are in the process of buying a new home, be sure to protect your investment with the best home insurance policy available. Don't get caught without the right level of insurance protection when you need it the most. Visit the Insurance Services Department at London Drugs today to learn more and request a quote.