With the final days of school coming to an end for the summer, it may be time to start thinking about how you would like to document your school memories. For parents or students who are looking to thank their teachers or coaches with a year-end gift, photo gifts are a great way to document those memories. The London Drugs photolab has come up with some ideas to capture end of the school year moments for teacher mementos, sports teams, or even school fundraisers.
For those students who learned to cook and create their own recipes in home economics class, a class cookbook is a creative way to document your favourite class dishes. A year-end cookbook can be designed from a compilation of each student's favourite recipe. Gift your teacher with a custom made cookbook, or create one for each student totake home. Don't forget to create a customized place mat to go along with your favourite cookbook recipes!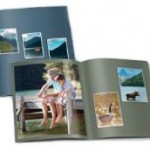 For students who may be transitioning from elementary school to high school or from high school to post secondary, memories of your past schooling can easily be documented in a scrapbook. These mini albums are perfect for sharing and will keep your memories safe for years to come.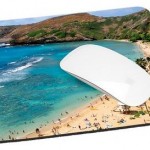 Mouse pads are the perfect gift for teachers or coaches that love all things tech. Whether they are enjoying some down time on the computer, or researching the next topic to speak about in class, your teachers and coaches will be reminded of the great school memories through a personalized photograph printed on their office mouse pad.
Personalized clipboards are the perfect gift for active coaches, teachers, instructors,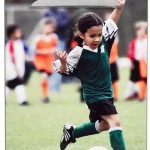 and group leaders. Print a photo on one side and add a personal message near the top or bottom of the board. Or, add a diagram of a soccer pitch, football field, baseball diamond, or hockey rink, which is perfect for coaches who illustrate plays and strategies with dry-erase markers.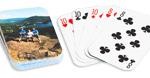 Do you have team spirit? Show off your team's skills by creating personalized trading cards for your teammates. Construct a 16 pack of trading cards to document your teammates stats, or create a 52 set of playing cards dedicated to each member of the team.
Wrap up the end of the school season with a personalized bookmark to capture your favourite memories. Collages of photos are a creative way to document the best moments from that year. For book club lovers, create a personalized bookmark for your favourite book buddy. Or, for an easier way to keep tabs on material in textbooks, think about gifting your teacher with a bookmark.
Ph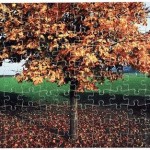 oto puzzles are fun gifts ideas that are perfect for a variety of occasions. Give your teacher or coach something entertaining to do this summer by gifting them with a customized puzzle. Constructing the puzzle pieces will keep them occupied on summer vacations or rainy days at the cabin while also reminiscing over the memories of the school year.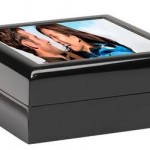 For students that loved their ceramics class, why not give your teacher a personalized jewellery box to store all of their ceramics treasures? The interior of the jewellery box is lined with soft, white, felt and is perfect for safely storing rings, necklaces, and other treasured items. Choose a photograph to mount on top of the jewellery case – perhaps a picture of you and your teacher.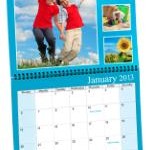 If keeping on track is a challenge for you, a calendar to keep tabs of school classes or school events might be a necessity. The photolab has a variety of calendar designs and sizes so you can easily fit your agenda in your purse or bag while on the go. You can even customize each month of the calendar with class photos and give it as a gift to your teacher at year end!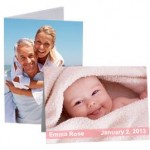 For those teachers or coaches that have made a lasting impression, send them a thank you for all their hard work. Make sure to document some of your best moments through a personalized photo on a custom-made greeting card, postcard or magnet.
To add to the Thank you card and a gift that takes no time but can be personalized as your teacher or coach wishes, consider a London Drugs gift card as thanks for all of their hard work over the year. The gift card can be used for polish and pampering in cosmetics, travel readiness in cameras and photography or work essentials in computers.
For more great gift ideas from photolab, make sure to visit the London Drugs photolab at your local London Drugs location, or online at photolab.londondrugs.com.