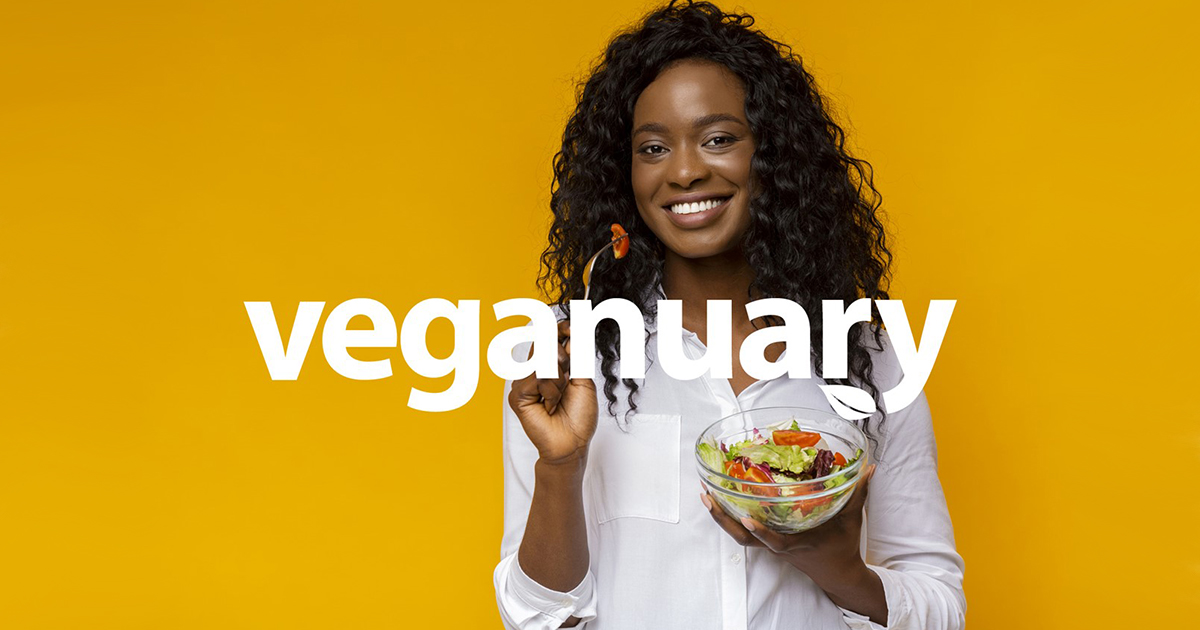 The New Year is a time for starting fresh. Few resolutions can make an impact in so many ways as choosing more plant-based products.  Whether you are a committed vegan, or are just starting to find out more about it, London Drugs' Veganuary event is for you.
What is vegan?
The word 'vegan' was coined in 1944, originally meaning "non-dairy vegetarian". Since then, veganism has come to mean 'a person who does not consume, use or eat any animal products', and has grown to include subsets of dietary veganism, ethical veganism and environmental veganism. These describe three of the primary benefits of vegan choices:
Dietary Health: Although veganism can require careful planning, many say we can get all of our necessary nutrients outside of animal produce. Some studies show vegans are thinner, have lower total and LDL cholesterol, and lower blood pressure.1
Preventing Animal Cruelty: For some, it's a belief that all sentient creatures have a right to life. For others, affection for animals makes the idea of harming one to put food on their own plate difficult. Whatever the reason, vegan choices are animal-friendly choices.
Reduced Environmental Footprint: Animal agriculture uses a huge amount of land, water and energy. Farmed animals also generate some 14.5% of human-caused greenhouse gas emissions. 2 Plant-based choices lessen these impacts.
Can you be 'part' vegan?
Generally, being 'vegan' is defined by completely avoiding animal products, but products that are certified as 'vegan' can be enjoyed by anyone. Some people decide to eat vegan once a week, others just like to work more vegan products into their lifestyle.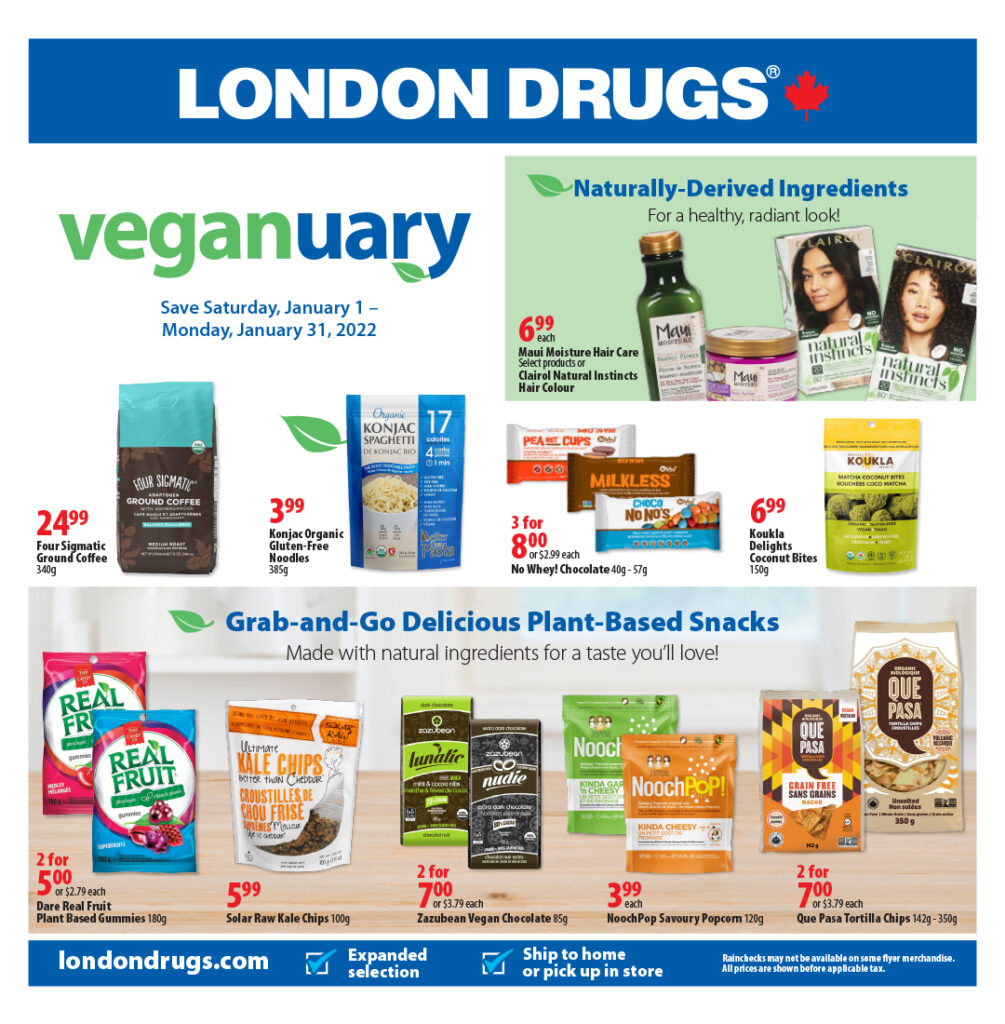 Check out these great Veganuary choices.
With over 100 plant-based deals in our Veganuary flyer, it's easier than ever to choose plant-based. Here are just a few ideas:
Try vegan taco night.
Ecoideas Spicy Mexican Jackfruit Shreds have a zesty flavor and meaty texture that is a great soy and gluten free substitute for meat in numerous recipes. Pair it with Que Pasa Vegan Taco Shells and you can start a whole new trend!
Warm up with vegan soup.
Go Asian vegan with Koyo Ramen. Slurp these classic noodles in soup or break them up and eat them 'raw' in salads or as a fast snack.
Snack it up, vegan style!
Vegan doesn't mean 'no fun'! Bite into Healthy Crunch Dark Chocolate Superfoods – just 70% dark chocolate and real fruit. Vego Whole Hazelnut Chocolate Bars make a great pocket-size snack. And if you crave the savory, get a flavor and fiber blast from Solar Raw Kale Chips, in Pink Salt, Cucumber Dill or Better than Cheddar flavor.
Try vegan cleaning power.
Food isn't the only way to go vegan. Attitude Cleaning Products can take care of all sorts of surfaces, from bathroom to kitchen and beyond. Ecomax Laundry Detergent lets you wash clothes efficiently, effectively and animal-free. And for the purist, Dr. Bronner's Liquid Soap and Bar Soap bring the power of castile with certified fair trade ingredients and organic hemp oil.
Choose Animal-Free Beauty
There are more and more choices for vegan beauty products. Mad Hippie Skin Care is free from cruelty, parabens, petrochemicals, GMOs and more. Herbatint Hair Colour gives you 100% grey coverage with no ammonia, alcohol or parabens. Province Apothecary is made in Canada, with organic botanicals sourced from all 10 provinces.
This is just the tip of the vegan iceberg. See for yourself just how many choices you have to join the Veganuary movement. It may just become a whole way of life.
1 Source: American Journal of Clinical Nutrition – Health effects of vegan diets
https://academic.oup.com/ajcn/article/89/5/1627S/4596952
2 Food & Agriculture Organization of the United Nations, Tackling Climate Change Through Livestock: https://www.fao.org/news/story/en/item/197623/icode/