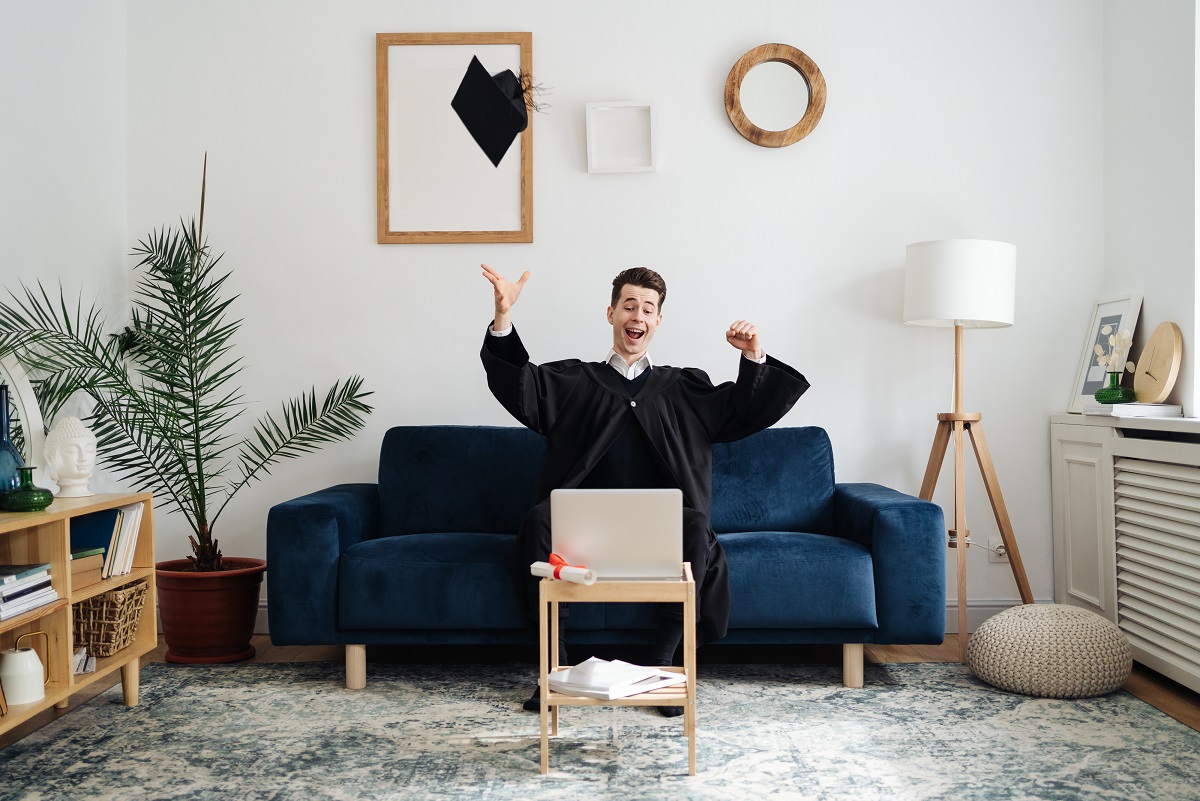 As the school year comes to a close, we celebrate the accomplishments of those students who are reaching that special graduation milestone, as well as the hard work and dedication of the teachers who have been on the frontlines, supporting their students' learning throughout all the challenges this past year has presented. While the celebrations may be smaller (and in many cases virtual), there are still lots of ways to celebrate the end of the school year and make it a fun and memorable one for both grads and teachers alike.
Everything You Need for Graduation Celebrations
Graduation announcement cards: With many graduation celebrations being held virtually this year, having a physical keepsake to hold onto is even more important. Grad announcement cards from our Photolab can be customized with your graduation details and photos so you can share the exciting news with family and friends. If you're putting the cards in envelopes to send off by mail, adding a few prints of your graduation photos is a great idea too! Grandparents and other family members will love that they'll have something to add to their photo albums, frames and scrapbooks. Note that our single-sided photo cards, folded cards, and double-sided cards all come with envelopes included with your order.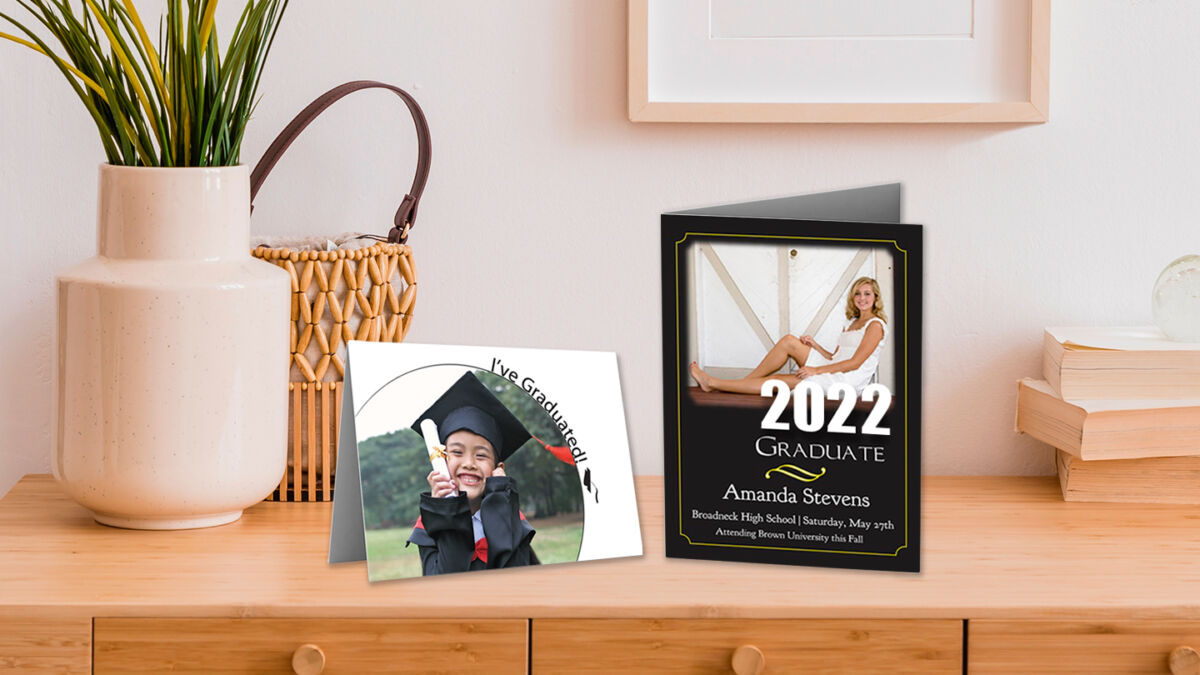 Invitations for grad celebrations: Whether you're hosting a virtual or drive-by graduation celebration, we can help you create the perfect invitation for your guests. Just personalize one of our graduation invitation templates with some photos and your celebration details, and we'll do the rest. For drive-by graduation celebrations, don't forget to include the address, and for a virtual party, why not add a QR code as the photo to make it extra easy for guests to join your video chat link? There are lots of free QR code generators available online!
Grad shout-out banners: A great way to dress up your yard for a drive-by grad celebration, or to give a fun shout-out to a graduate while driving by, is with a custom banner! Our banners can be made with brass or nickel grommets so you can easily hang them in place, whether on your garage door or on the side of your car. Just customize our "Class of" banner with the year and photos of the graduate.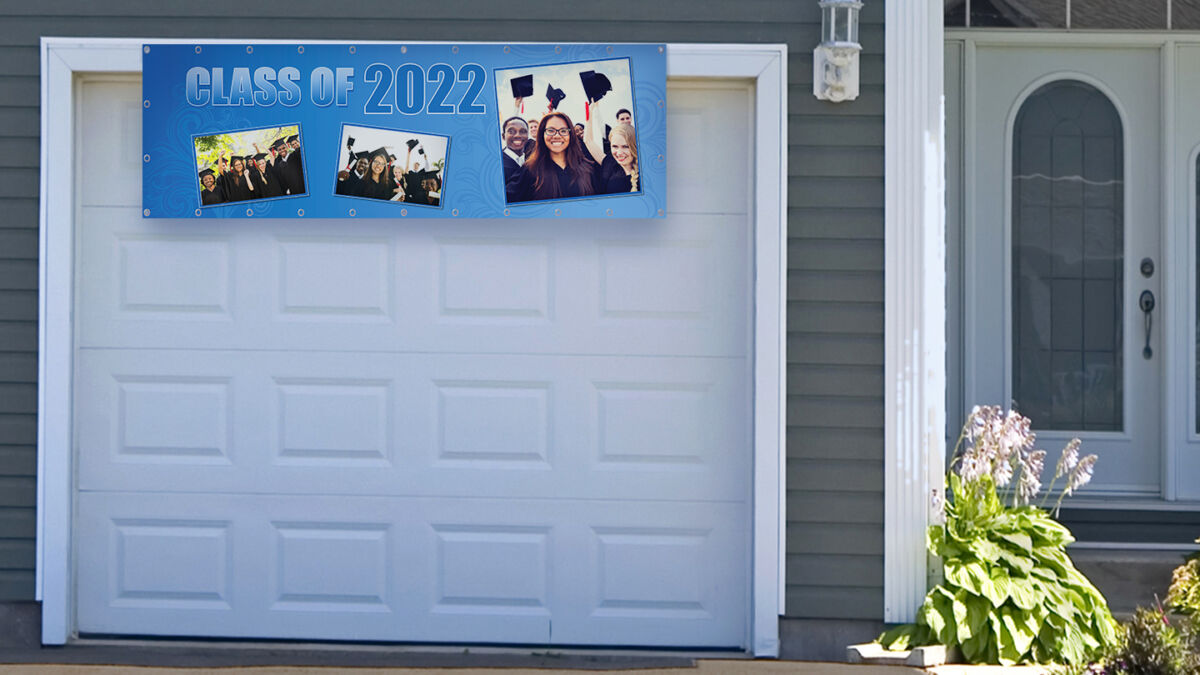 Grad-themed face masks: This year, grad garb not only includes a cap and gown but a face mask too. You can show your "Class of 2022" pride with your own unique face mask – just choose a size and upload your design (a photo of your class mascot, for instance) to our Photolab and add any text you like as well. Why not order a few for your fellow classmates too?
Proud parent t-shirts: If you fully embrace embarrassing your kids, then an 'I'm the proud parent of a 2021 grad' t-shirt is right up your alley! Our Photolab can help you customize a t-shirt with your graduate's face on it, as well as any message of your choosing. It'll make for a great surprise and a good laugh!
Gifts to Congratulate 2021 Graduates
Congratulations cards: A personalized graduation card is a thoughtful way to send your congratulations to graduates of all ages (putting a little cash inside couldn't hurt either!). With grads unable to celebrate with all of their friends and family together this year, a custom card can go a long way to making them feel their graduation day is still special. Here are a few things worth including in your card:
Give them a big 'congratulations!' on achieving this life milestone
Tell them how proud you are of their accomplishments (could be school-related or extracurriculars)
Share some words of wisdom (could be a piece of advice on school, career, or just life in general)
Wish them all the best in their future endeavours (you can get specific if you know what their plans are for school/career)
Commemorative grad mug: Gift them a keepsake they'll be able to use at home or take with them to college! Our Photolab has graduation-themed templates so you can personalized a mug for them with photos and even a special congratulations message.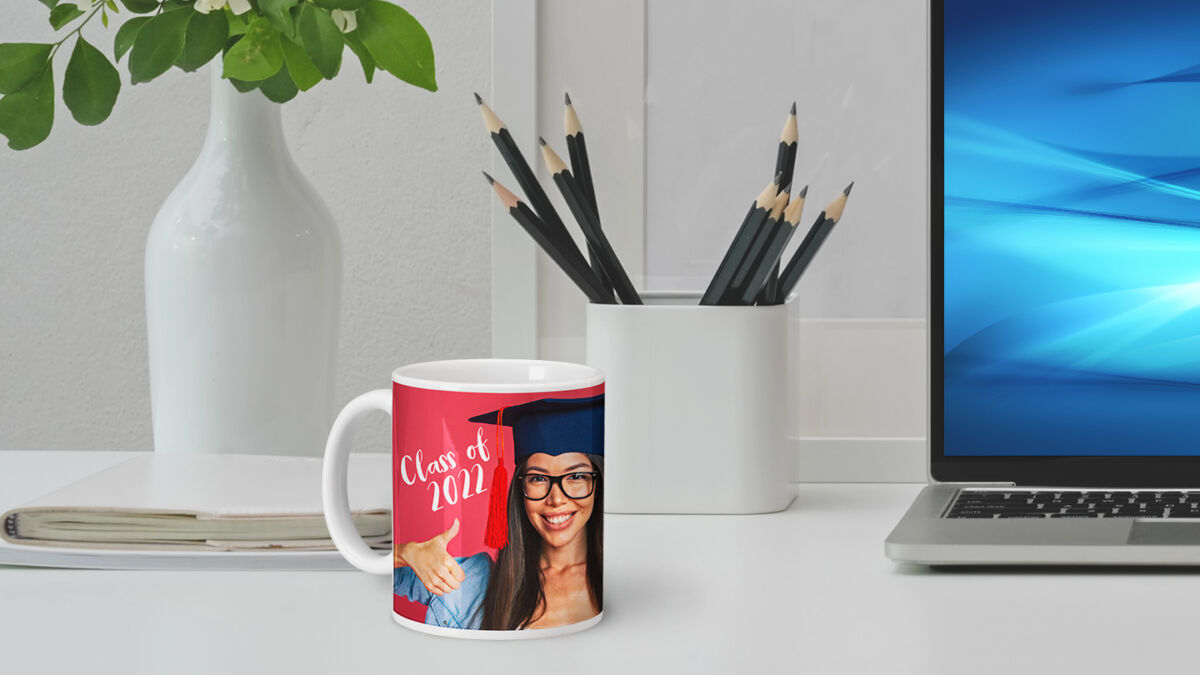 Tech must-haves: If your graduate will be pursuing further education, gifting them a tech gadget as a graduation gift is a great way to help them start off on the right foot. We have a large selection of laptops and tablets for their computing needs, and the latest mobile phones so they can keep in touch from college! A camera, whether it's a point-and-shoot, DSLR, or instant camera, also makes a thoughtful gift – it's a way for them to capture all the memories to come in their next phase of life. Fitness watches, including the Apple Watch, and gaming equipment like headphones and consoles would also be well-received rewards for all of their hard work hitting the books over the last year.
Milestone photo book: A photo book is a great gift for graduates to give to their friends and fellow grads. Fill it with your favourite photos from school together, showcasing all of the memories and milestones you've shared. Or choose one of our graduation-themed templates and fill a photo book with graduation snapshots, like photos from a drive-by grad celebration, that you can then gift to the graduate!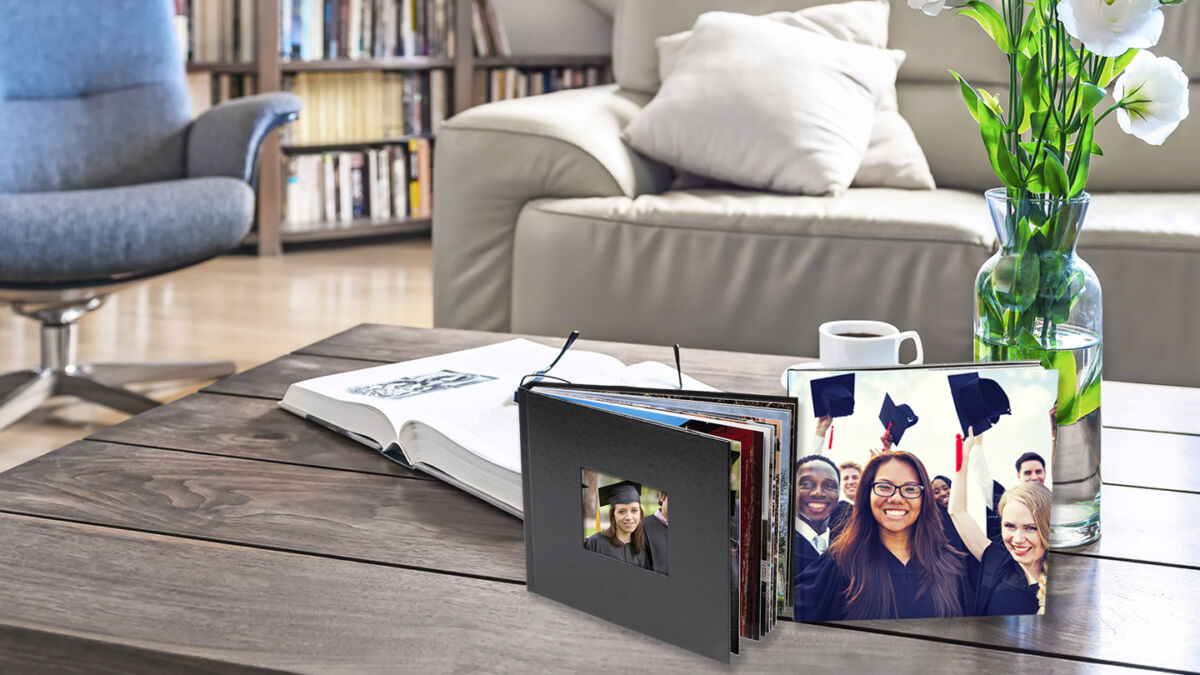 Gifts to Thank Your Teachers
There is no doubt that teachers have played an even more significant role in students' lives this past year, so a thoughtful gesture of thanks will undoubtedly be appreciated even more as this school year comes to an end. Here are a few ideas for items to include in a Thank You gift for your teacher:
Personalized thank you teacher card: Put a smile on your teacher's face on the last day of class with a card you've made just for them. Simply add a photo to one of our school-themed card templates (we suggest the Class Time Stars and School Icons themes), and include a message to thank them for all the hard work they've done this past year.
'Treat Yourself' gift card: A gift card is a nice way to add a little extra gratitude to your thank you card. We have a large selection of gift cards available, from London Drugs gift cards (if they're a big London Drugs fan, they'll love that!), to iTunes and Starbucks gift cards and more. We're sure you'll be able to find one that matches their interests.
Best teacher button: Nothing says #1 teacher…like a #1 teacher button! You can personalize a button with a photo and text of your choice to show your teacher appreciation. If you're looking for a gift for a young child's teacher, why not have them draw a special 'World's Best Teacher' design for the button? Our Take and Create Books, which have colouring templates for our 3" buttons inside, are a great way to create a gift using your child's artwork. Just simply pick up a book from your local London Drugs Photolab or download from our Photolab online and print! Then just scan and upload to our Photolab online or bring the book back to us in-store.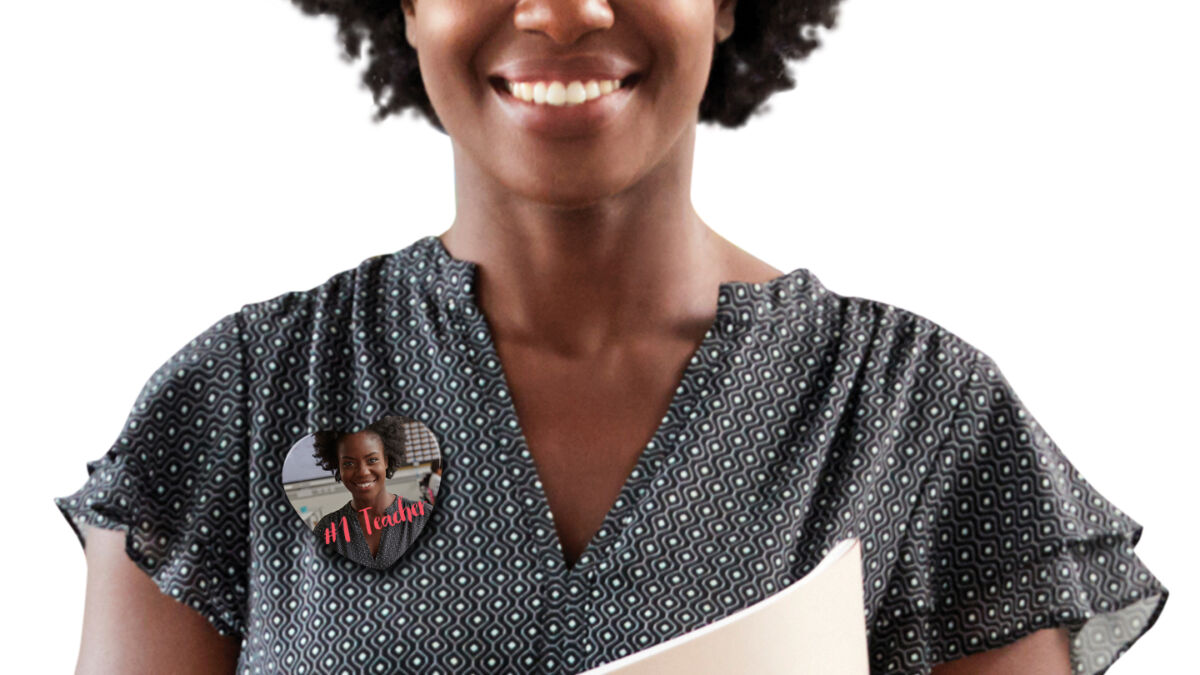 Relaxing diffuser: After a tough year, gifting your teacher a little bit of R&R will surely be appreciated. Choose from a selection of Collection by London Drugs aromatherapy diffusers, like this beautiful diffuser in copper, or this diffuser with a White Wisp design – both also feature calming light effects. Don't forget to include a bottle of essential oil as well, so they can start using it right away!
Custom teacher mug: Mugs are a gift that is definitely synonymous with teachers. But how to make yours stand out? Make it one-of-a-kind! Add your own personalized 'Thank You' on one of our Photolab's mugs, and even include a photo. It won't be hard for them to find their mug in the staff room anymore!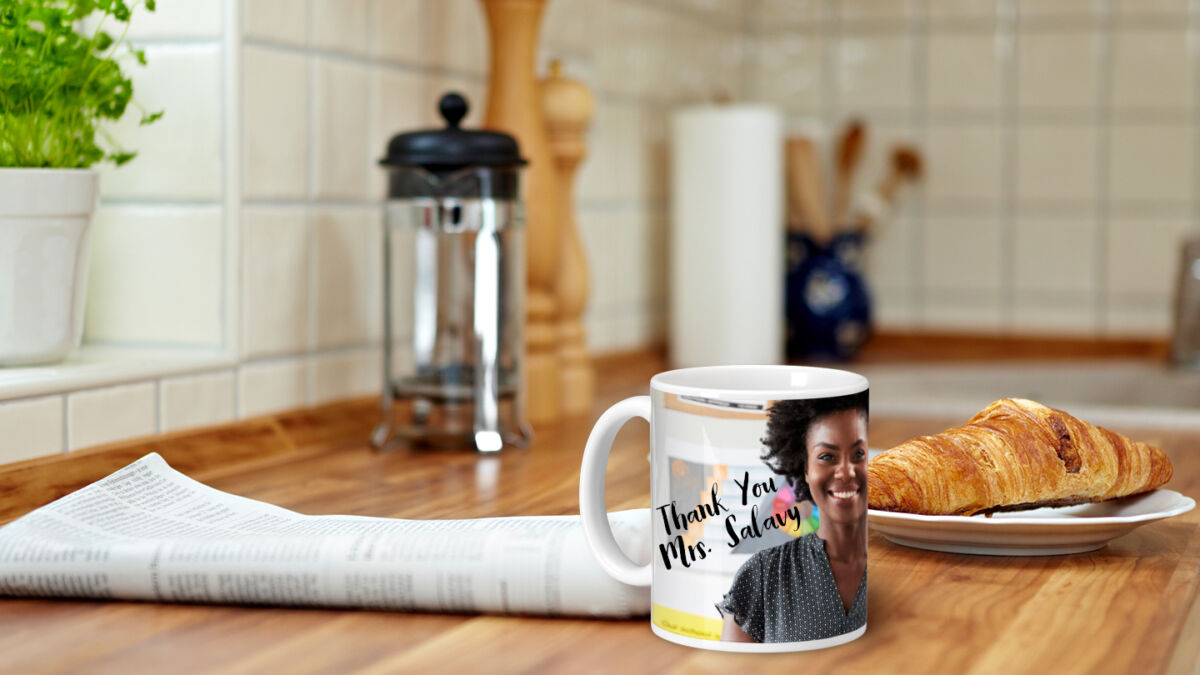 A big congratulations to all of the graduates of the Class of 2022. We wish you and your teachers a great summer break!