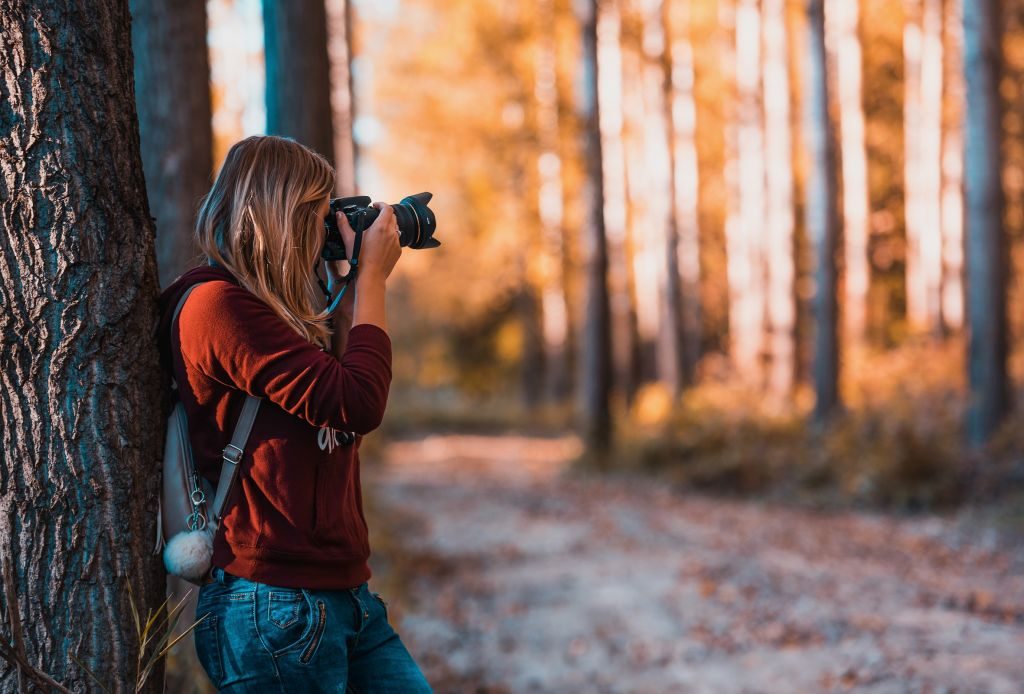 The seasonal changing of the leaves creates a whole new visual playground for us photographers to enjoy each fall. For nature photographers in particular, it's the dream season. Rainy skies, multi-coloured leaves, and crisp landscapes are easy to come by this time of year—it's just up to you as the photographer to capture and frame those beautiful fall elements.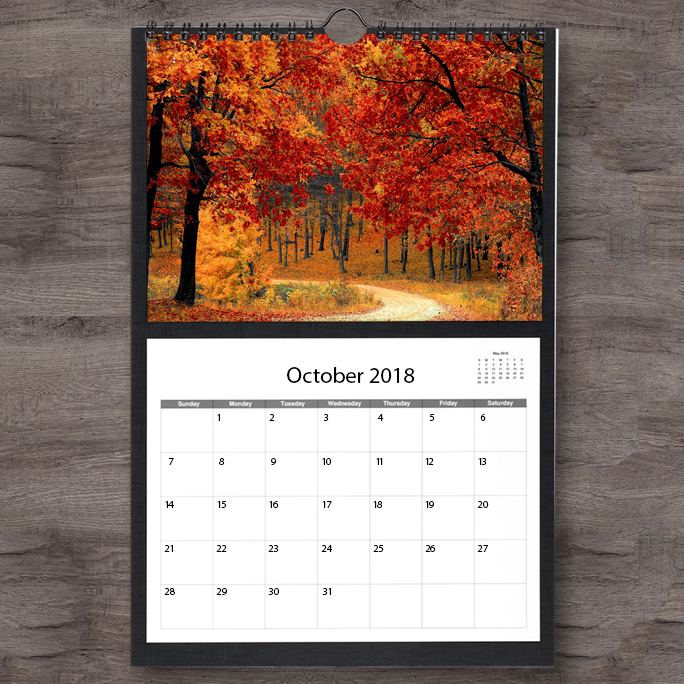 One of the best ways to save and showcase your seasonal photography is with a personalized photo calendar. Each month, proudly display a new photo you captured that truly embodies the season. For fall, we imagine a picturesque shot of vividly-coloured foliage, or maybe a moody, rainy landscape shot. The choice, of course, is yours.
The best prints start with the best photos, so as part of our Seasonal Photography series, our LDExperts are sharing their tips for achieving better fall images. The goal is to provide you with a starting point to improve your shooting, so that by the end of the season, you'll have some beautiful new photography to add to your own personalized photo calendar. And stay tuned for more posts in the series for tips on shooting in winter, spring, and summer!
Fall Landscape Composition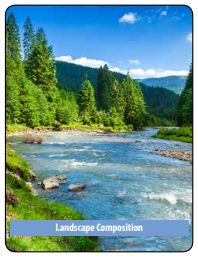 Four simple ways to add impact to your scenic shots:
Rule of thirds: divide the scene into 3×3, and place important features along the third lines or where the line crosses.
Leading lines: the viewer's eye will be drawn along lines such as roads, rivers and fences, so compose the shot so that the lines lead to the subject.
Frames: look for ways to surround the subject with natural frames in the scene, such as the branches or trunks of trees. This helps draw in the viewer's eye.
Foreground interest: look for mossy river banks, clusters of flowers and textured rocks to lift the bottom of the frame.
Fall Rainy Landscapes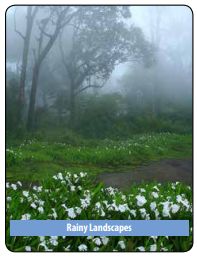 Begin with:
Exposure mode: Aperture Priority
Aperture: f/11-16
Shutter speed: Automatically Set
ISO: 100-400
Keep in mind:
You'll be dealing with slow shutter speeds; use a tripod and a remote release.
Apply exposure compensation of +1/3 to +2EV to brighten up the scene.
Fit a lens hood and use a waterproof cover to protect the camera and lens.
Key advice: Take plenty of microfibre cloths on the shoot and use them to keep the lens' front element clear of raindrops.
Fall Landscapes with Flash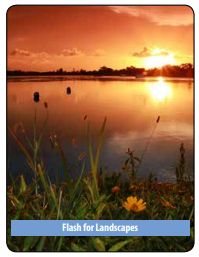 Begin with:
Exposure mode: Manual
Aperture: f/11
Shutter speed: Varies
ISO: 100
Keep in mind:
Low natural light levels on a dark stormy day or at sunrise or sunset will make the light from your flash appear more obvious.
Choose a scene that has a suitable subject close to the camera.
Set an appropriate shutter speed to slightly underexpose the background.
Key advice: Although pop-up flash may work well, a powerful flashgun off-camera will enable you to blend in the light better.
---
Our Photolab Experts are happy to help turn your beautiful fall photography into something special you can display.  Visit us at your local London Drugs to get tips on creating your own personalized calendar, or get started on your own by ordering online or at our in-store kiosks!