Lise Watier has launched their spring 2017 collection, Blossom Beauty, and our Beauty Advisors are head over heels! The floral ambiance of cherry blossoms, mimosas, anemones, and peonies inspired this beautiful makeup collection, which includes eyeshadows, blush, and even an all-new bicolor lipstick. See each of the new spring launches below, and be sure follow the pro application tips from Lise Watier's International Makeup Artist David Vincent to achieve your flawless spring look!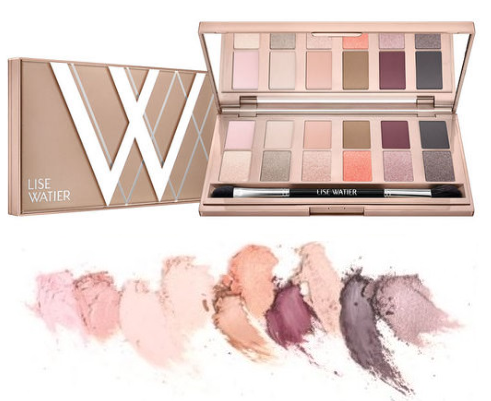 Lise Watier Rose Nudes 12-Colour Eyeshadow Palette
This palette contains 12 new neutral shades in different finishes going from luminous matte to satin. A double-ended brush that is perfectly designed for eye makeup is also included in the mirrored case.
Pro Tip from David Vincent:
Matte shades can be applied all over the mobile eyelid, while more iridescent shades are perfect to illuminate certain parts of the eye (under the eyebrows, the centre of the eyelid, and the interior corner of the eye).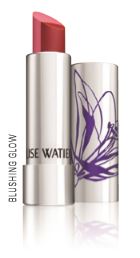 Lise Watier Bicolor Lipstick (Limited Edition)
Follow the hottest Korean beauty trend! This lipstick creates an ombré effect thanks to two complementary colours selected to be used together. It is also possible to create your very own personalized colour by combining both shades together. Try shades Naked Glow or Blushing Glow.
Pro Tip from David Vincent:
Apply the lighter shade near the outside of the lips, and the darker shade towards the centre. Blend the line where they meet using a lip brush or using the tip of your fingers.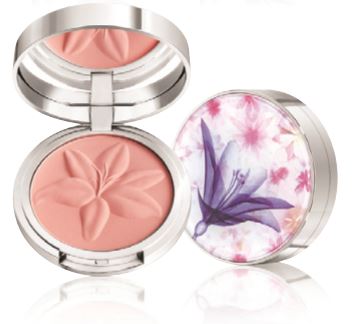 Lise Watier Blossom Blush (Limited Edition)
This is an ultra-rich powder blush with a silky texture to illuminate, uplift and sculpt the cheeks. The universal shade is suitable for all complexions providing a natural finish and a healthy glow.
Pro Tip from David Vincent:
Apply lipstick before blush to avoid using too much and to naturally enhance your look.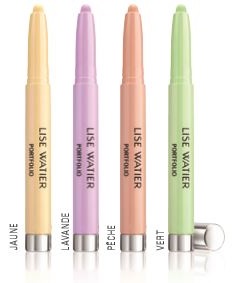 Lise Watier Portfolio Professional Colour Correcting Stick
Portfolio correctors perfectly target and instantly correct a variety of skin imperfections all in the convenience and precision of a retractable stick. Available in 4 colour correcting shades: Jaune conceals blue veins and under eye circles, Lavande neutralizes and brightens skin tone, Pêche neutralizes dark spots and illuminates, and Vert neutralizes redness and imperfections.
Pro Tip from David Vincent:
Apply directly to imperfections and blend with a touch of foundation.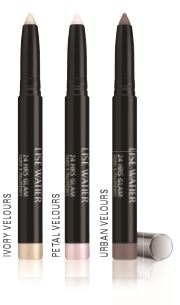 Lise Watier 24 Hrs Glam Eyeshadow
This waterproof eyeshadow glides on smoothly for a crease-proof and smudge resistant result. Easy to apply, it blends easily, dried quickly, and stays in place until it's removed. An integrated sharpener under the bottom cap sharpens automatically for a precise application every time. This multifunctional crayon can be used as an eyeshadow, an eyeliner or even as a base for your eye makeup. Try the new shades Ivory and Urban.
Pro Tip from David Vincent:
Apply the eyeshadow directly to the eyelid and blend with your fingertips. To make sure that the result is even, blend the product immediately after its application. Wait 5 seconds for the product to dry before applying other eye makeup to ensure a long-lasting result.

Lise Watier Féline Eyeliner HD
This eyeliner provides definition and intensity in a single stroke thanks to its ultra-pigmented, quick-drying formula. Its fine and supple felt-tip applicator allows for an easy and precise application. Try in the new shade Carbon.
Pro Tip from David Vincent:
Apply starting from the outside corner of the eye moving towards the centre, then draw another line beginning at the inside corner of the eye and connect the two lines at the centre.