These days, there is no end to the amount of gadgets out there, especially for the kitchen. Let's face it, not all of them are useful, and they end up taking up precious space in your kitchen. To save you some trouble, we've compiled a list of our favourite, affordable and genius kitchen gadgets, whether you want to up your own kitchen game, or surprise your favourite home chef.
Many chefs swear by cooking bacon in the oven. It reduces the fat, eliminates stovetop splatter, and guarantees a perfectly crispy result. The Bacon Bonanza makes cooking bacon in the oven even easier: the non-stick rack spaces up to 12 pieces of bacon perfectly, the non-stick pan catches the grease for easy cleanup, and both are dishwasher safe.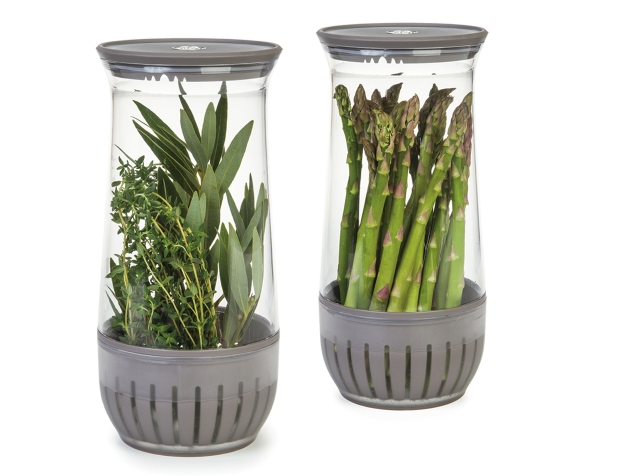 Fresh herbs are a key ingredient to taking the quality of your home cooking up a notch. But unless you've got your own fresh herb garden, store-bought herbs don't last very long in the fridge. This simple little item will add life to your fresh herbs so you can use them again and again, and save you the sadness of watching them wilt in your fridge. Its compact size fits easily in any fridge door. Works for saving asparagus, too!
Zipstrip Herb Stripper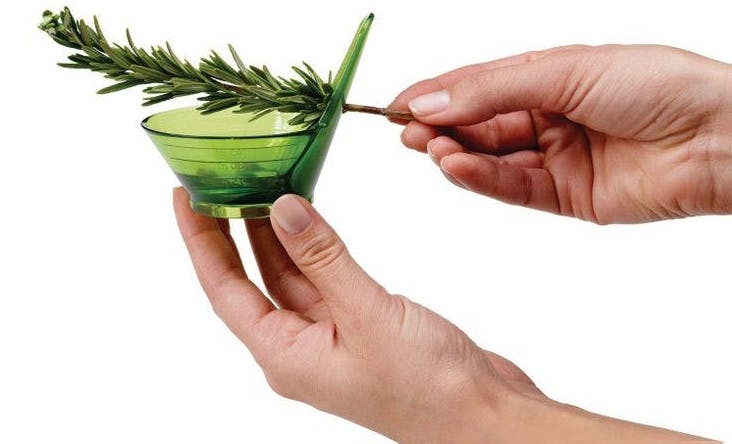 Now that you have all of these fresh herbs just sitting around, you've got to use them! This little gem will save you loads of time; it easily strips, collects and measures herbs all in one step. Four separate sized holes fit any variety and size of woody, stemmed herbs (such as rosemary, thyme and tarragon) and the bowl easily catches the leaves and simply measures your portion.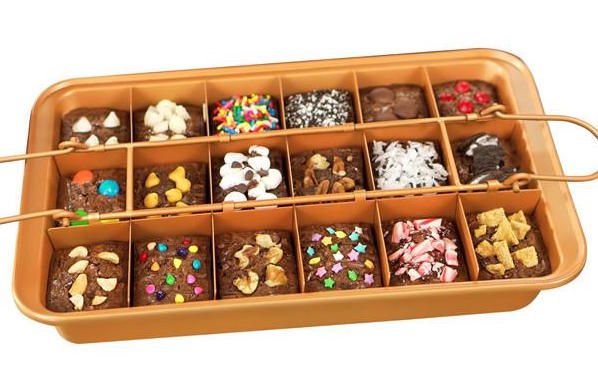 What's the best part of a pan of brownies? The corners, of course! This time-saving brownie pan will give you 18 perfectly portioned corner pieces every time. The durable, non-stick surface allows you to mix the batter right inside the pan, no pre-greasing required. The slicer insert slides right out when the brownies are done, with no arguments about who gets the corners.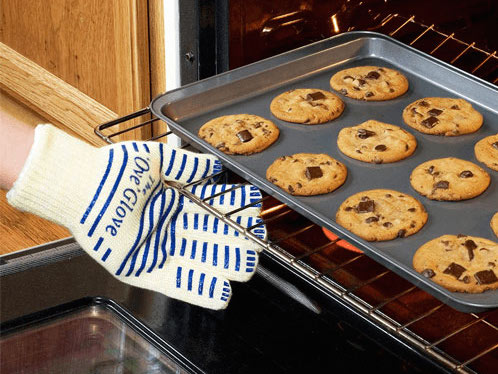 Traditional oven mitts are awkward and bulky, and who hasn't burned themselves on the oven using a tea towel? Never fear, because the Ove Glove is here to save your precious fingertips. Three layers of insulation protects from heat, flame and steam up to 540℉, and the five fingers with silicone grip will have you nimbly dashing around your baking and barbecuing like the kitchen hero that you are.
One Stop Chop Cutting Board
If you're obsessed with keeping your cooking space neat and tidy through the dinner-making process, have we got the gadget for you. This beautiful bamboo cutting board hides secret, tidy prep drawers underneath to store your ingredients until you're ready to use them, making room on your cutting board in the process. Aahh…satisfying, isn't it?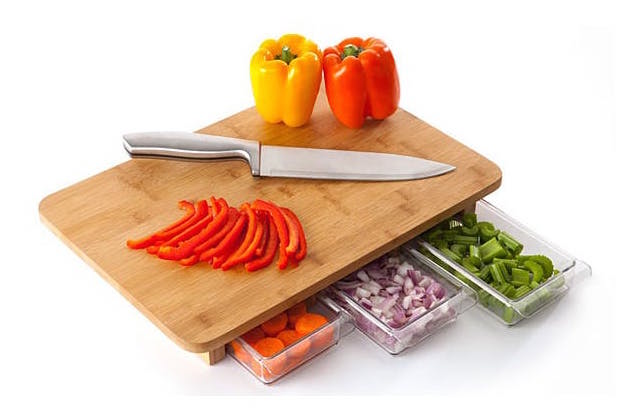 Joseph Joseph Adjustable Rolling Pin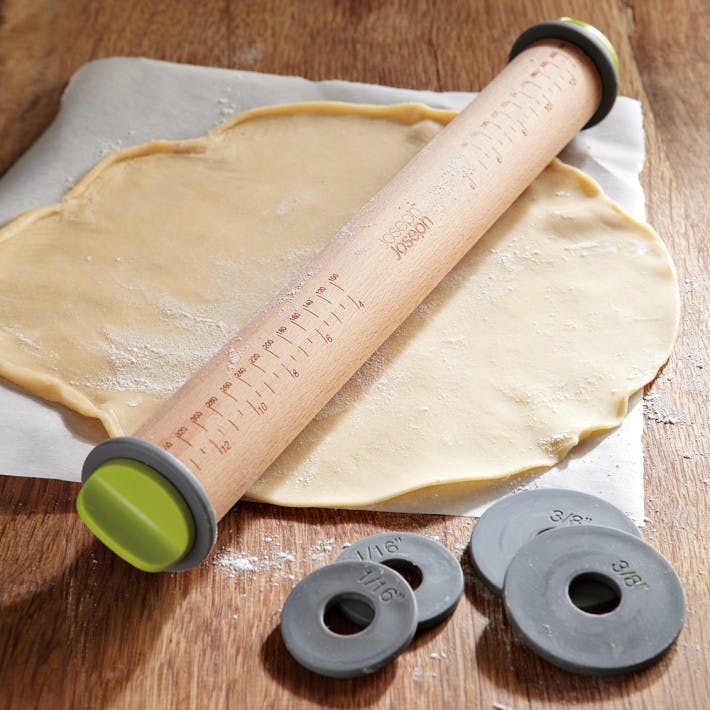 So, you like precision, do you? Oh, we're gonna get precise. Any good baker knows that winging it is a recipe for disaster, especially when it comes to making the perfect dough. That's why the always-inventive Joseph Joseph gave bakers this ingenious rolling pin that measures the thickness of the dough while you roll it. Simply attach one of three included sets of discs to the pin for rolling thicknesses of 3/8", 1/4″ and 1/16". There are also measurements etched into the barrel help you roll sheets of dough to exact widths. Guesswork, you've met your match.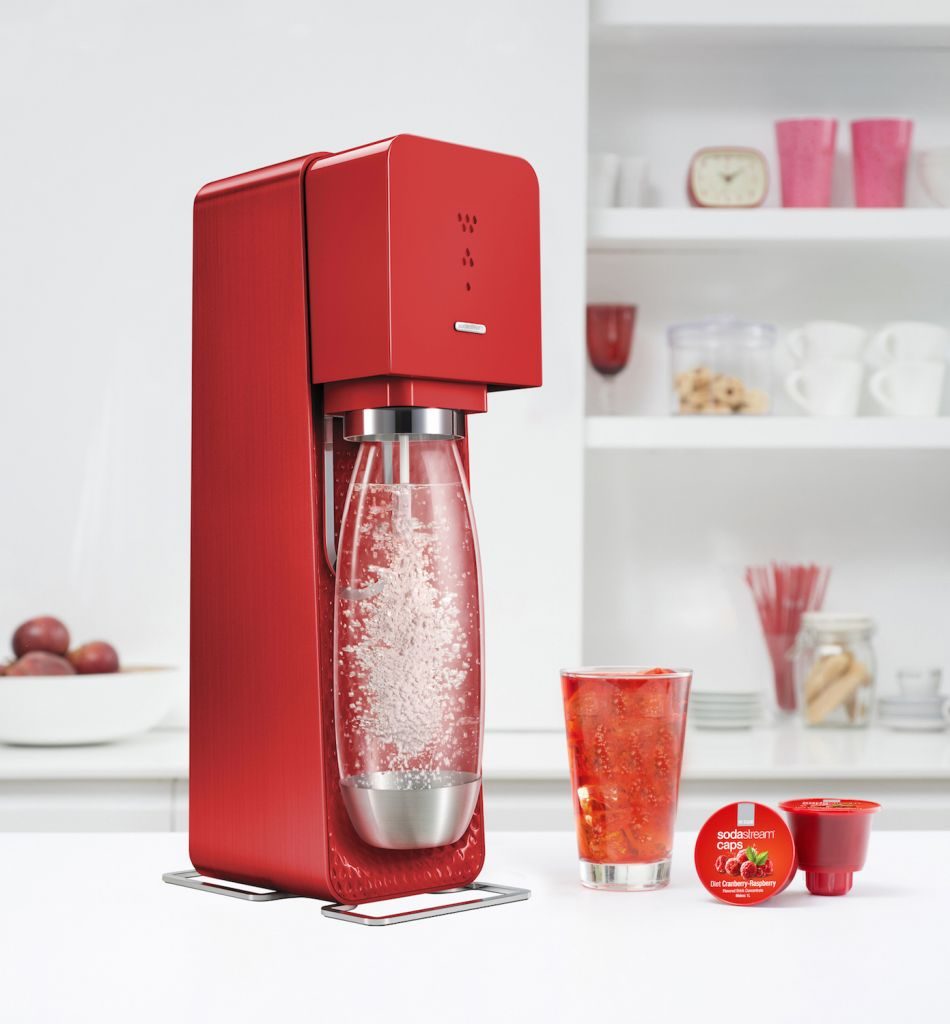 If you're trying to kick the sugary drink habit, the Soda Stream makes healthy, carbonated beverages at home, right on your countertop. Have your beverage your way with customizable carbonation settings, and optional low-sugar, natural flavours. Voted Best New Product in 2016 by Canadian Living, this handy, compact gadget will save you money on your grocery bill, and save hundreds of plastic bottles and cans from going into the waste cycle.
This is not your mother's Crock-Pot. This insanely useful appliance is the new rock star of the small appliance world for people who love to cook, and even people who don't. This multi-cooker does the job of a slow cooker, electric pressure cooker, rice cooker, steamer, yogurt maker, sauté/browning pan, and warming pot. It's a single appliance that does the job of seven! And we don't know about you, but we definitely don't have the space in our humble kitchens to store all seven of those appliances. Whether you want to prep your meal in the morning and cook all day, or have a fast healthy home-cooked meal in under an hour–this one-pot wonder does it all!
I Could Eat A T-Rex Pasta Measuring Tool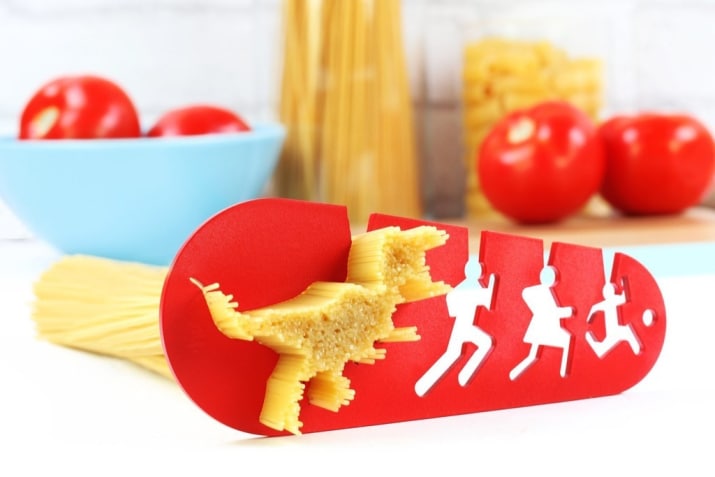 No matter how long you've been cooking, you'll likely never be able to eyeball the perfect portion of pasta. A pasta measuring tool is essential to any cook's tool kit, so why not make it fun, too? This adorable tool helps you portion pasta for a kid, woman, man or a visiting T-Rex. Warning: approach hungry T-Rex with care, and don't make any sudden movements.